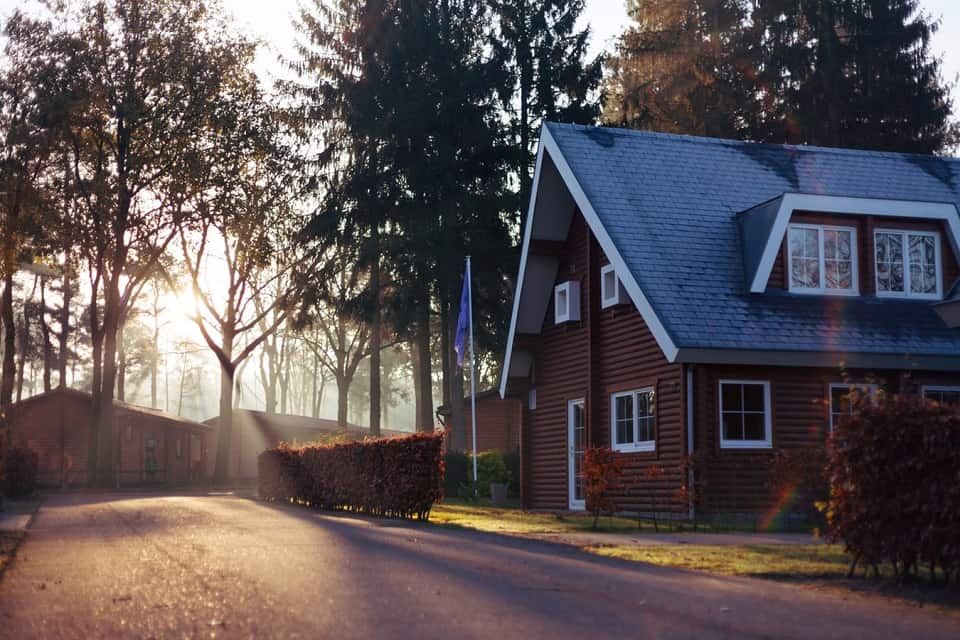 God used a human mistake recently to draw someone into a personal relationship with Him.
One of our Billy Graham Rapid Response Team members, Rick Benner, went to the wrong address in Prince Edward Island, while he and other volunteer chaplains were offering prayer and comfort to victims of Hurricane Dorian.
Rick arrived, thinking he'd already met the homeowner, but discovered he wasn't at the right house. He began talking to Doug*, the homeowner, and learned a large tree had fallen on his car during the hurricane. Doug was grateful for the help volunteers and staff from Samaritan's Purse had provided by cutting and removing all of the tree debris. He was also grateful the tree did not fall on his house.
"Thank God we have a mansion in heaven," Rick said with a smile. He asked Doug if he did indeed have a mansion in heaven.
"I don't know," Doug replied.
"Would you like to know?" Rick asked.
"Yes," Doug said.
In response, Rick shared the Billy Graham Evangelistic Association's Steps to Peace With God booklet, which includes a prayer through which people can commit their lives to Christ.
Rick also learned from Doug's neighbors that they are Christians and members in a local church who have been praying for more than a year for Doug's salvation. The neighbors were planning to form a home Bible study group, and now they are excitedly preparing to invite Doug to join their group.
"We thank God for the opportunities presented to share the Gospel and the wonderful moments of connecting, sharing, and caring for people in the local community," Rick said.
*Name changed to protect the homeowner's privacy
Give To Rapid Response Team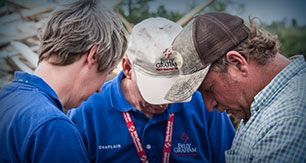 Your gift will provide for the training and deployment of our Rapid Response Team chaplains, who are deployed when natural or man made disasters strike in Canada and abroad. RRT chaplains serve and support hurting people affected by crisis, and share the message of hope found in Jesus.