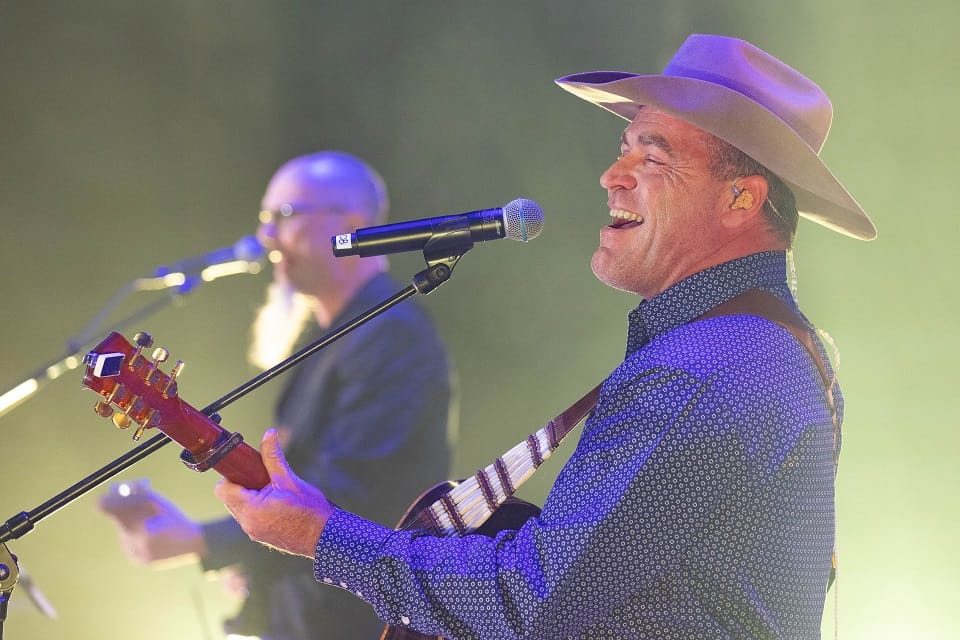 Andrea and Brian were church-going Christians who decided to attend the third night of the Greater Sudbury Celebration with Will Graham. What they didn't expect to do was respond to Will's Gospel proclamation.
"It's a public declaration," said Andrea, 47, quietly at the end of the Oct. 17 event at Sudbury Community Arena. "I felt it was necessary because too many people are hiding their faith in Christ."
Andrea, her husband Brian, and many others found the Holy Spirit touching their hearts through Will's message of hope. Concentrating on John 14, he focused on Jesus' promise of eternal peace in a world beset with fear and anxiety.
"There's a fear of COVID-19, a fear of being separated from each other, fear of racial tensions, fear of a loss of income," he pointed out. "And fear has crippled the church."
"The world's peace comes at a price, but it never comes with power and it doesn't last. Jesus gives His followers His peace for free. When we have the peace of God, our anxiety can go away."
As they took up Christ's offer of life-changing peace by renewing their commitment to follow Him, Brian, 49, noted "It's easy to get into a spiritual rut these days. Everybody goes through doubts and fears. For me, doing this tonight is being spiritually bolstered."
The final night of the Sudbury Celebration featured music and testimonies by Ontario worship leader Brooke Nicholls, Manitoba Christian band The Color, U.S. hitmakers The Afters, and Canadian country star George Canyon.
As George spun stories of his faith and sang secular and Christian songs, Andrea and Brian left their seats to dance to a gentle country ballad.
"When music is playing—and it's usually Gospel—that spiritual feeling comes to me and I want to move to it," said Andrea. Brian was fine with this rare scene at Celebrations, noting with a laugh that "I was just stiff. I had a sore hip."
Give To Festivals and Celebrations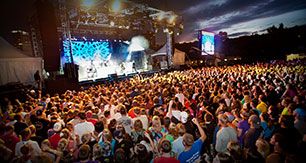 Your support will help us proclaim the Gospel of hope in Jesus through our Festival and Celebration evangelism events, which feature inspiring music from well-known Christian artists, powerful stories of transformation and Gospel messages by Franklin and Will Graham.