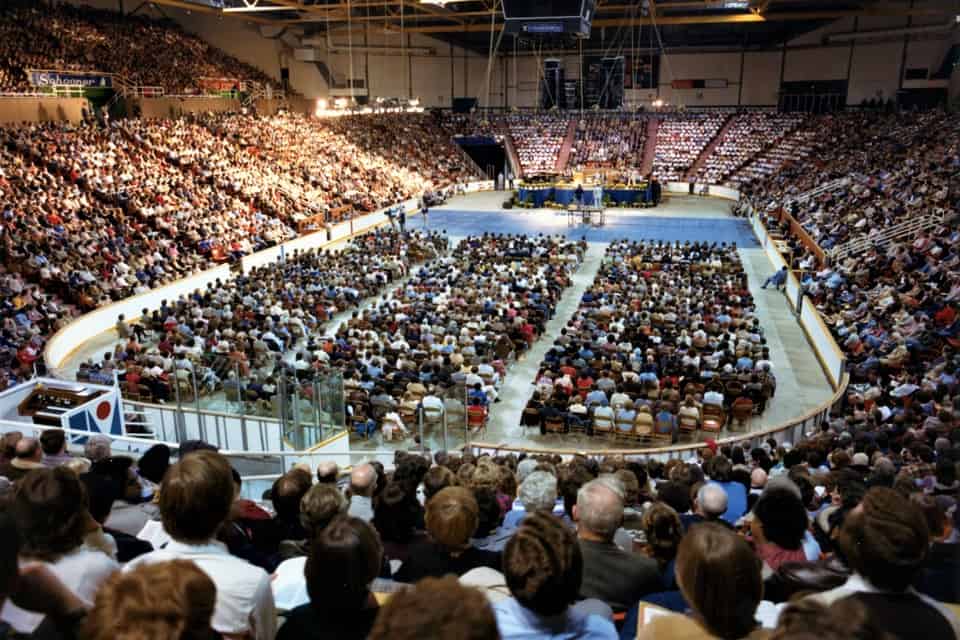 Ron Seney grew up in a Christian home and dedicated his life to Christ as a teenager, but he spent many years in a tug-of-war between his passion for the Lord and his passion for law enforcement.
In the end, the Lord won, and He used a Billy Graham Crusade to turn Ron's full attention to Kingdom work.
"I had strayed from church attendance," admitted the 75-year-old Nova Scotia resident, citing a police culture that promoted hard living at the expense of spiritual development.
In 1979, Ron was police chief in the Nova Scotia community of Mahone Bay when he learned a Billy Graham Crusade would soon be taking place in Halifax.
'It spoke to my heart'
"I was led by the Holy Spirit to attend that Crusade," he recalled.
As Billy spoke about the state of the world and the hope that only Christ can provide, Ron was moved to tears.
"He was such a powerful speaker and I was enthralled with the entire message," he said. "It spoke to my heart."
Billy then invited the crowd to respond to his invitation to give their lives to Christ, Ron accepted—but not for the reason most others did.
"I didn't go forward to accept the Lord, I went forward to serve the lord," he emphasized.
Connecting with Rapid Response Team
After that, Ron graduated from a course offered by the Billy Graham School of Evangelism, then got involved in the Gideon ministry, handing out Bibles and preaching at events. He also earned a masters degree in religious education and used it to become a chaplain.
That's when, in 2015, Ron reconnected with the Billy Graham Evangelistic Association of Canada. Learning about the Rapid Response Team (RRT) ministry, he trained to become a chaplain. A year later, Ron deployed to the Alberta city of Fort McMurray after a devastating wildfire destroyed 2,000 buildings, most of them homes.
Because of Ron's experience in law enforcement, he and another chaplain were assigned to minister to the first responders. It was one of his most fulfilling times in ministry.
"I got to speak to with mounties there – 18 of whom lost their homes in the fire," he said. "We also went to the local fire chief and presented him with a Bible."
Deploys to Festival, Celebration
Ron later deployed to two 2017 Billy Graham Evangelistic Association of Canada outreach events—the Greater Vancouver Festival of Hope with Franklin Graham and the Prince Edward Island Celebration of Hope with Will Graham.
Now, as many ailments, including amyotrophic lateral sclerosis (Lou Gehrig's disease) increasingly limit the activities Ron and his wife, Jean, are able to do, he continues to profess faith in the Lord.
"I still get out of the house frequently," he said. "I firmly believe whatever happens is God's will and we accept it."
Is God putting it on your heart to offer spiritual and emotional support to hurting people? Even if you don't feel called to become a Rapid Response Team chaplain, the training can equip you to minister to people around you.
You can also ensure this ministry is always ready and able to reach out with God's love by becoming a financial partner.
Give To Rapid Response Team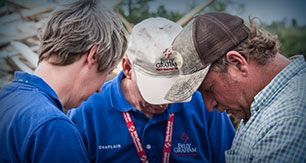 Your gift will provide for the training and deployment of our Rapid Response Team chaplains, who are deployed when natural or man made disasters strike in Canada and abroad. RRT chaplains serve and support hurting people affected by crisis, and share the message of hope found in Jesus.