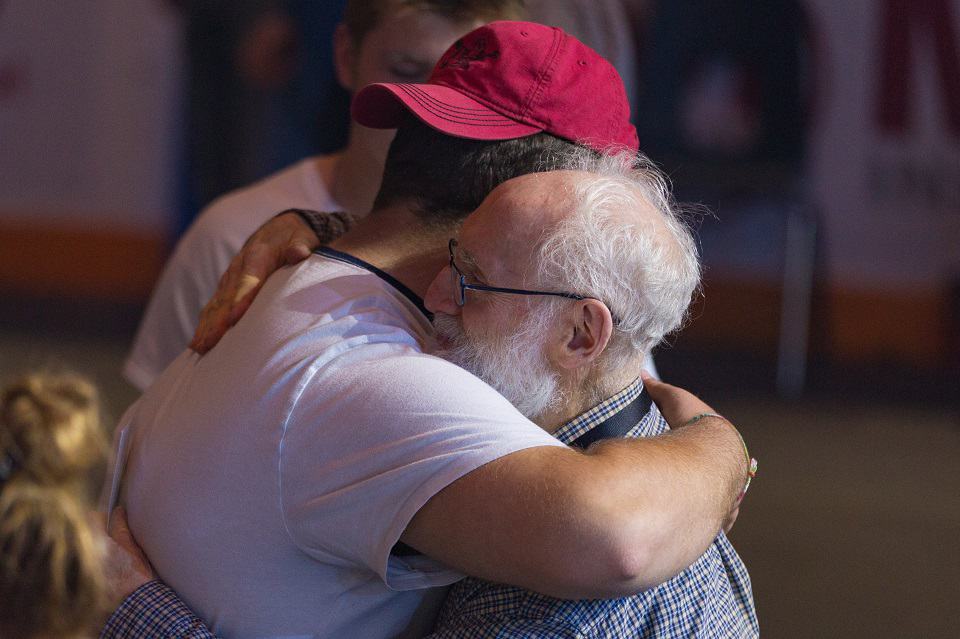 Jacob never thought he would be on the floor of the CAA Arena in Belleville, ON.  In fact, he wasn't supposed to be at the final night of the Quinte Celebration of Hope with Will Graham. But there he was, meeting with a volunteer counselor to confirm his decision to follow Jesus Christ.
Jacob, 12, was supposed to be elsewhere, at a social event. But when no one showed up, he called his mother—who was at the Celebration—to get a ride. She had intended to drive him home for the night but, to her surprise, Jacob wanted to see the Celebration.
They returned to CAA Arena just in time to hear Will Graham present the Gospel. Jacob found a friend to sit with and, as Will invited people to repent and trust in "the Alpha and the Omega, the beginning and the end" (Revelation 21:6, ESV), he leaned over to his friend and said, "I want to go forward."
Brought out of his seat to counsel
In front of the arena stage, Jacob met with Bruce MacKay. Bruce served as a volunteer children's counselor during the Celebration's first two nights, but wasn't intending to do so on this final night because he brought his two daughters and a friend.
However, as counselors were huddling with people at the front of the arena stage, the call came out for another children's counselor. Bruce didn't answer the first time, but when it happened again, his daughters encouraged him to respond.
Bruce did and when he reached the floor of the arena, he was stunned to find Jacob, who he was familiar with from church, waiting for him.
He counseled Jacob and helped the boy understand his life-changing decision. "He gave me a big smile and a high-five," Bruce said.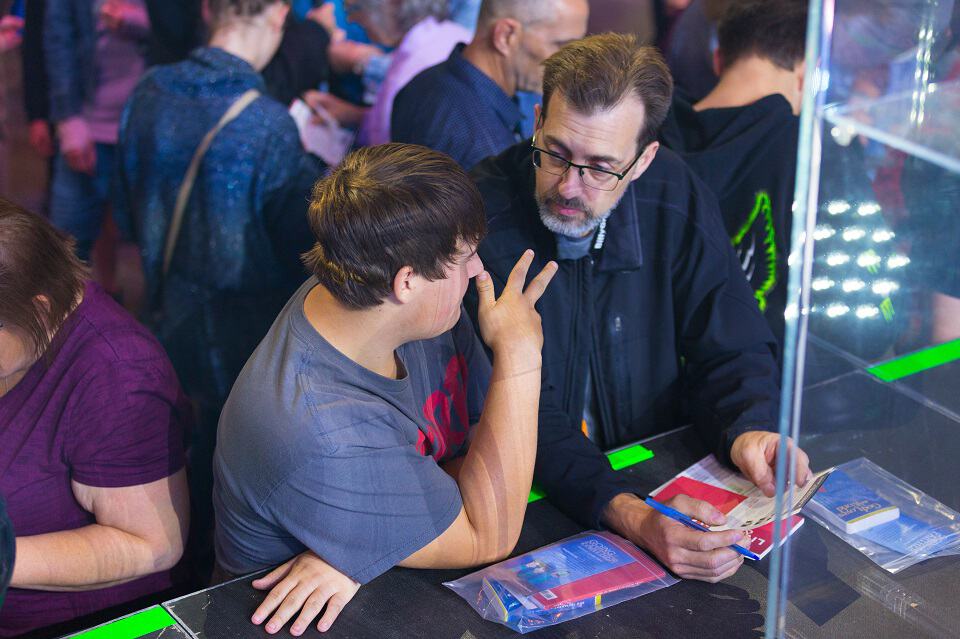 Six hundred respond over three nights
Almost 13,000 people either attended the Celebration or watched it online, and 600 joined Jacob in responding—either in person or online—to Will Graham's message of hope in Jesus Christ—Praise God! None of this would have been possible without the prayers and generous donations from people like you.
At the end of the evening, as the Celebration stage was being dismantled, Bruce sat in the stands pondering his part in the miraculous turn of events with Jacob.
"At that moment, I thought, 'God you're totally in control; you orchestrated this whole thing.' It was unbelievable how he had it all worked out.
"And I'm thankful my daughters are persistent," Bruce added with a laugh.
We're thankful for all that the Lord has done through the Celebration—and thankful for people like you who have a heart to see Canadians come to faith in Christ. And there's so much more to do; so many millions of people who have never heard the Good News.
Give To Festivals and Celebrations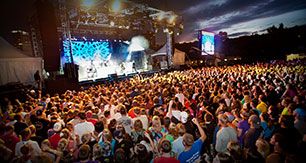 Your support will help us proclaim the Gospel of hope in Jesus through our Festival and Celebration evangelism events, which feature inspiring music from well-known Christian artists, powerful stories of transformation and Gospel messages by Franklin and Will Graham.