Learn about the heart, planning, and follow-up involved in the Celebration of Hope ministry and hear from Will Graham and other members of our team who joined together with the local church to reach people for Christ through the 2018 Avalon Celebration of Hope in Newfoundland.
This video was created by Heart Matters, a television show that shares stories of God's work in the lives of people in Newfoundland and Labrador.
Give To Celebration with Will Graham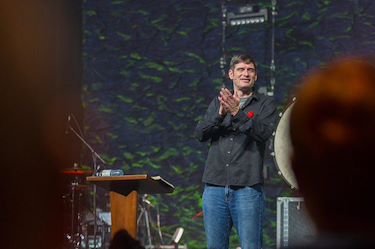 A Celebration with Will Graham is about proclaiming the Gospel of hope in Jesus Christ and equipping others to do the same. Your gift will enable us to partner with churches and believers in Canadian cities so that together we can proclaim the Gospel.