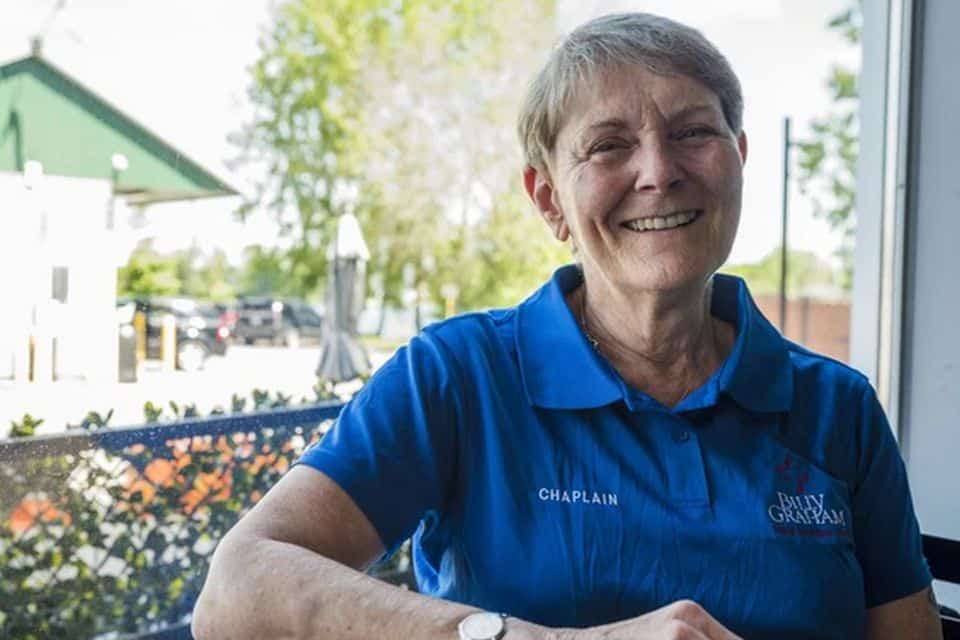 A local Pastor at Smithfield Christian Congregational Church, a chaplain with the Quinte West Fire Department and an on-call chaplain at Trenton Memorial Hospital, Conrick has been letting her faith guide her for as long as she can remember.
"I just have a heart for it. It's part of my calling. I can feel the Lord taking me in most directions," said Conrick.
Conrick recently returned from Ottawa where she assisted those trying to rebuild after the catastrophic Victoria Day weekend storm which is reported to have claimed the lives of 11 people and caused countless amounts of damage.
Volunteering as a crisis-trained Rapid Response Team chaplain with the Billy Graham Evangelistic Association of Canada, Conrick met with homeowners first hand as Samaritan's Purse volunteers worked to clear debris from homes.
"In Ottawa, I was amazed at the devastation and the resilience of the people," recalled Conrick. "We're the spiritual side of Samaritan's Purse. We come in to support the crews, our volunteers and the people who are sent in. And so we take part in whatever they're doing."
Conrick vividly remembers the sheer amount of destruction caused by the storm. Towering trees which have fallen on homes, cars and property resulting in a monumental clean-up operation.
"100 foot trees that are seven years old fall down in your backyard, It's overwhelming," said Conrick. "Trees fell on houses, cars, everything they owned. The areas that we were sitting in were very forested. All those houses are all tucked into trees."
Samaritan's Purse had a small army of volunteers working to clear the debris. Crews cut up the towering logs and transported them off the property to be picked up by city garbage workers. The considerable amount of effort was all done free of charge, a factor which touched many homeowners' hearts when they realized that it would cost them nothing.
"They made me repeat it, 'am I hearing that right — it's for free?'," said Conrick. "I would explain that it's donor based finance. Every penny that comes into Samaritan's Purse that's designated for disasters, goes to disasters… so the people on the receiving end are stunned."
Through her work with Billy Graham, Conrick has been trained in crisis management. She has had previous experience helping those suffering from disasters like the 2021 wildfires in Vernon, British Columbia. But Conrick explained that sometimes she won't get the opportunity to utilize that training when homeowners are asked if they want to see a chaplain.
"Some people have this preconceived idea of what a chaplain is, they're going to come and preach at you," said Conrick. "But that's not our purpose. Sometimes just the ministry of presence is enough. Just be there, you don't have to say a word."
For Conrick and the Billy Graham Evangelistic Association of Canada, even if they just help one person it was all worth it.
"That's why I do it," said Conrick. "If I can bring peace or calmness to somebody's life — it was worth it."
Give To Rapid Response Team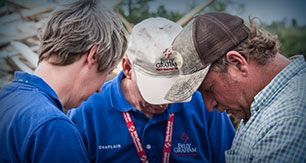 Your gift will provide for the training and deployment of our Rapid Response Team chaplains, who are deployed when natural or man made disasters strike in Canada and abroad. RRT chaplains serve and support hurting people affected by crisis, and share the message of hope found in Jesus.