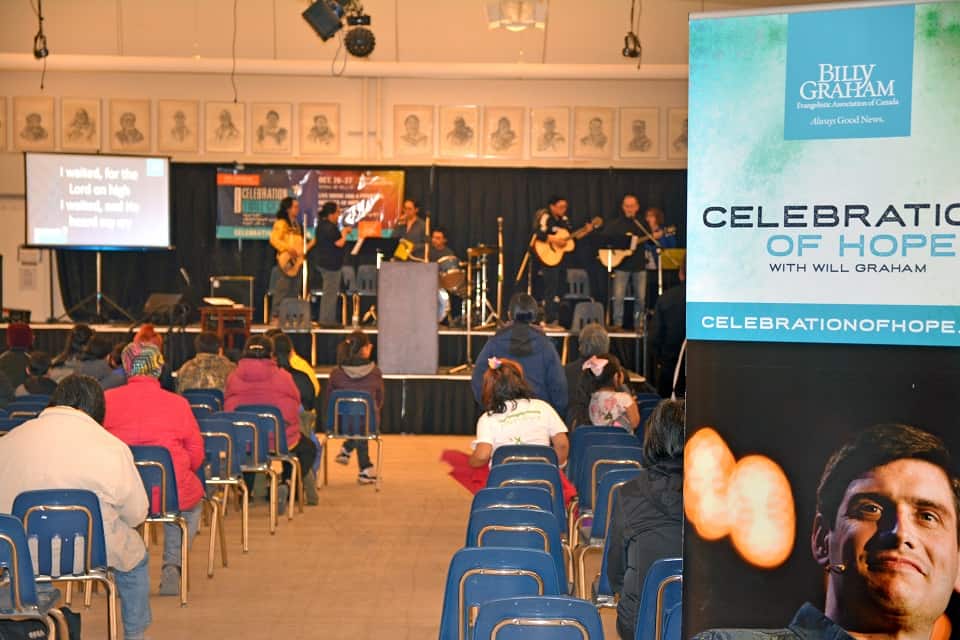 Winnie Tapatai and the other 2,000 people in her Nunavut hamlet of Baker Lake have experienced a lot of loss and grief over the years. Now, thanks to the Celebration of Hope with Will Graham—and donors like you—she's praying for a mother lode of joy.
"I'm hoping this is a transforming ministry for our community," Winnie said after Momentum, the Celebration's prayer and worship event in preparation for two nights of evangelistic outreach Oct. 26-27.
While energetic young people engaged in games and fun around her at Qamanittuaq Recreation Centre, Winnie soberly noted that "our youth and maybe us older folks need hope. There are drug, alcohol and suicide problems here, especially in the last few years."
Winnie dedicated her life to Christ in 1985, during a visit with a Christian friend. That friend asked if she wanted to receive Jesus, the glorious "mediator of a new covenant" (Hebrews 9:15, ESV) as Lord and Savior. Winnie asked how and "she said just repeat this prayer after her and if I believe, Jesus will come into my heart."
A marriage healed
The change was immediate. "When I walked outside her house, I just saw the world in a new way," Winnie recalled, with a trace of wonder in her voice.
At that time, she and her husband were estranged, but unbeknownst to Winnie, he committed his life to Christ two days before her! As they discovered their shared faith, God healed their marriage and they started attending church.
Winnie's husband died 18 years ago from cancer, but knowing she will see him again encourages her to stay strong in her faith. In fact, that faith is so strong that Winnie joined a team of people that gathers weekly at one of Baker Lake's three churches to pray for their community and for the Celebration.
The prayer gatherings, which began after Baker Lake invited the Billy Graham Evangelistic Association of Canada (BGEAC) to hold a Celebration, help Winnie and the others to form or deepen relationships.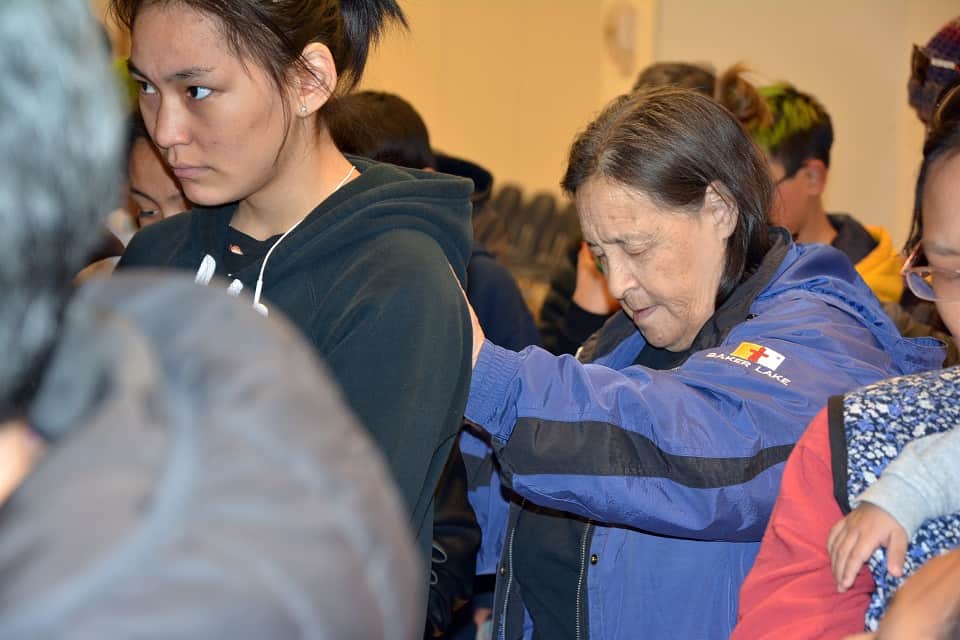 A legacy of trust
Most of these relationships, based on the trust that so often comes out of shared prayer, will continue long after the Celebration wraps up with two nights of music from Christian musicians, testimonies, and Will Graham's messages of Hope through repentance and faith in Christ.
Among Winnie's prayers is a request that the Holy Spirit would influence her brother to attend one of the outreach evenings. She's not sure where he stands with the Lord and wants him to join Winnie and her husband in Heaven with Christ, who is "a living stone rejected by men, but in the sight of God chosen and precious" (1 Peter 2:4).
Seeing what God has already done through the Celebration, a smiling Winnie has no problem advising pastors in other communities that if they have an opportunity to partner with BGEAC, "you should go for it. It could bring joy to your church, that you might have life and have it to the full."
Many more communities across Canada need the hope that only the Truth of the Gospel can provide. Through your prayers and donations, you can provide that hope and Truth. Please link arms with us in this vital Kingdom work.
Give To Festivals and Celebrations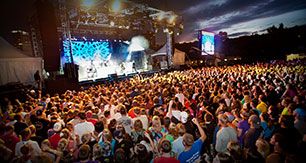 Your support will help us proclaim the Gospel of hope in Jesus through our Festival and Celebration evangelism events, which feature inspiring music from well-known Christian artists, powerful stories of transformation and Gospel messages by Franklin and Will Graham.