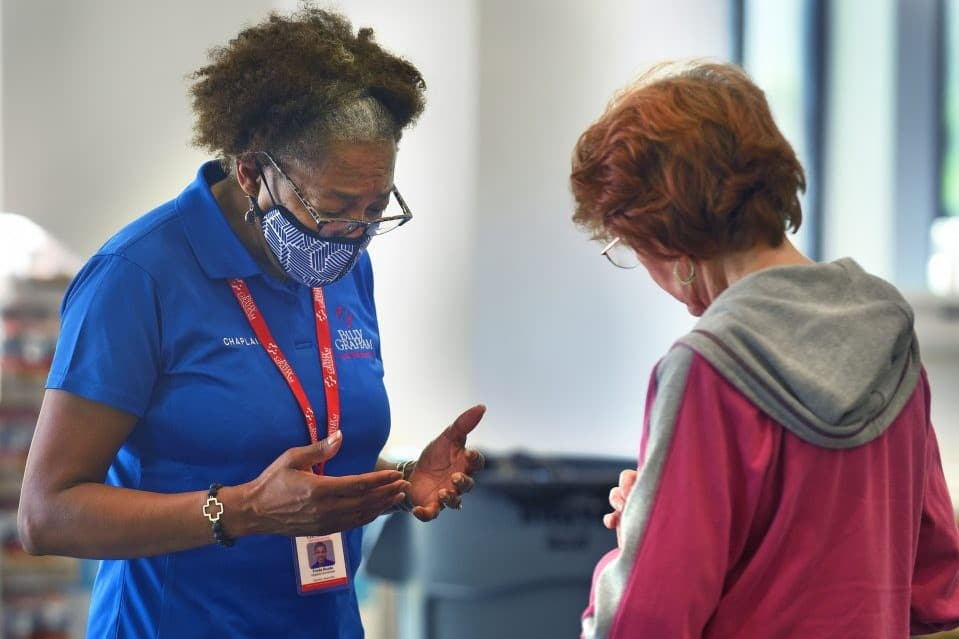 Nothing like this had ever happened in the tiny, remote village of Faro, Yukon. A terrible shooting of three people—two of them now dead—had rocked the tight-knit community of 400.
The village was reeling from the tragedy, and as the new mayor looked for help, he asked if chaplains from the Billy Graham Rapid Response Team could come to walk alongside the residents.
One of those people was Grace.* She was a senior, and like many other members of her community, she was shaken by the shooting. Grace was also a widow, and as she faced life alone, she was sensing that something needed to change.
When Grace encountered one of the four chaplains who had arrived in the community, she simply asked him, "How does it work?"
Understanding that she was referring to God's plan of salvation, the chaplain led Grace through the Billy Graham Evangelistic Association's Steps To Peace With God booklet.
As the Holy Spirit touched her heart, Grace recognized her need for repentance and wanted to spend eternity with Jesus. So, she said yes to the Lord. Praise God!
Our chaplains supplied her with a Bible and other materials to get her started in her new life in Christ, and later visited her for prayer. The local pastor and his wife, who already had a relationship with Grace, were delighted to follow up with her.
So many in the community were hurting that it was obvious the Lord laid out a path for the chaplains to gently minister to residents, medical clinic employees and first responders. By the time their deployment ended, they had prayed with nearly 50 people and led a church service.
None of this vital Kingdom work would have been possible without the prayers and donations of generous people like you. "Do not neglect to do good and to share what you have, for such sacrifices are pleasing to God" (Hebrews 13:16, ESV).
*Name changed to protect privacy
Give To Rapid Response Team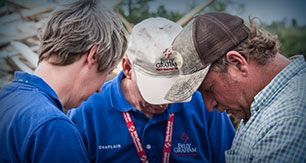 Your gift will provide for the training and deployment of our Rapid Response Team chaplains, who are deployed when natural or man made disasters strike in Canada and abroad. RRT chaplains serve and support hurting people affected by crisis, and share the message of hope found in Jesus.