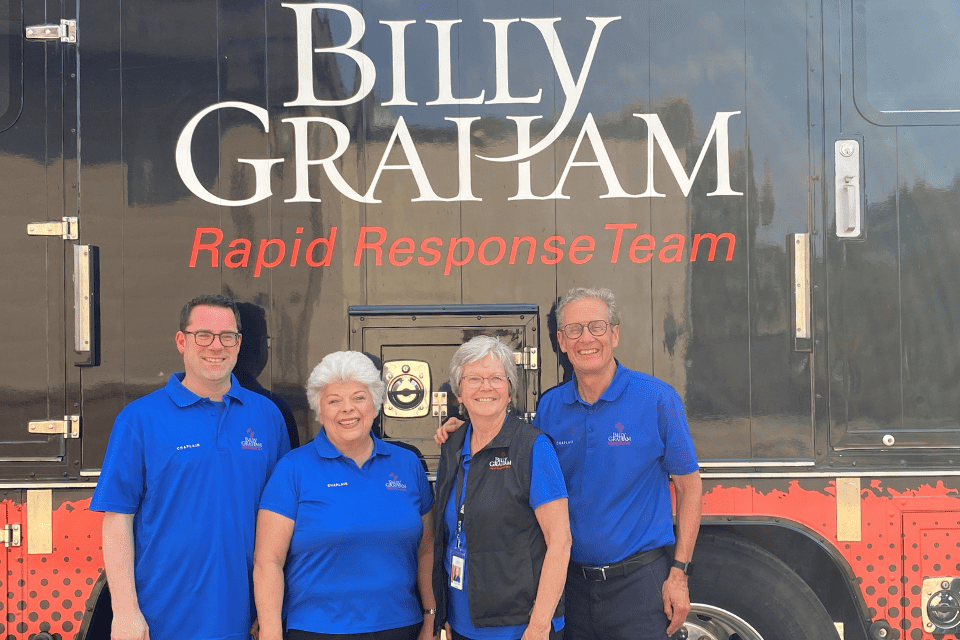 Morden's Glenda Schwarz has been a chaplain with the Billy Graham Rapid Response Team (BG-RRT) since 2009. She has just arrived back from serving in the community of Dauphin, following the horrific bus crash on Hwy 5 and 1 June 15th, which claimed the lives of 16 people and injured 9 more.
"I heard about the accident on Thursday and was immediately…" her voice trailed off, "Really, my heart was just shattered for that community of Dauphin. I do some ministry there in one of the churches in Dauphin on a regular basis and so, I know a lot of people there. And this was absolutely devastating. I said, 'Somebody needs to go and pray in the city of Dauphin.' Little did I know, just 12 hours later, I'd get a phone call asking if I could I go and serve as the chaplain in Dauphin with the team for a week."
With only one night off, the team worked 12-hour days for seven days, supporting the community in many different ways.
"Whether it was meeting with pastors, meeting with first responders, meeting with the fire department, the Police Department, going to the memorial service. While we were there, we were at the press conference and we were meeting with people throughout the day, wherever somebody expressed a need, we were there."
Schwarz told a story of an older lady who, like many older adults in the community, knew every single person on the bus.
"She said, 'I didn't know the body could be so full of tears.' She was related to some people on the bus, she was friends with others, she had worked with others. I mean, that's the story of many of the seniors in Dauphin. They know each other. But this lady, it was so much grief to deal with all at the same time. And as we were talking to her and praying with her, she said to us, 'You know, I've experienced grief before in my life and I know what I need to do to get through it.' And it was just that reminder of the resilience of the human being. If we're able to talk it through with someone, there's a coping mechanism that we can use. She's blessed. She's got a lot of good friends. She's got a good church that she's involved with, and she will get through it. She's got a support system."
While the primary reason for the team to go to Dauphin was to support the community in their time of need as a result of the bus crash, Schwarz said there were many opportunities to help others with other needs as well, such as ministering to homeless people looking for something to eat and someone to talk to and hear the words, "You matter".
Schwarz wanted to give a shoutout to Mountainview Christian Assembly, who rallied around the team with food, in addition to ministering to people of the community.
Schwarz said it was hard to leave after the week was over but was comforted knowing she will return to provide pulpit support in one of the churches at the end of July and will be able to reconnect with those who will still be grieving.
"These folks are going to be missed. They were mothers and fathers and grandparents and aunts and uncles and friends. And, you know, it hit this community hard. So, there is a grieving process to go through. And I was so thankful for this opportunity to have been just even a little part in helping them through that."
The Billy Graham Assembly will also be returning to Dauphin in the coming months to offer a "Sharing Hope in Crisis" course for those wanting more support in the coming days, weeks and months ahead.
Give To Where Most Needed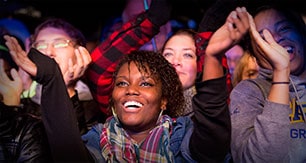 Help us fulfill our mission of proclaiming the Gospel of the Lord Jesus Christ to all we can by every effective means available to us and by equipping others to do the same.