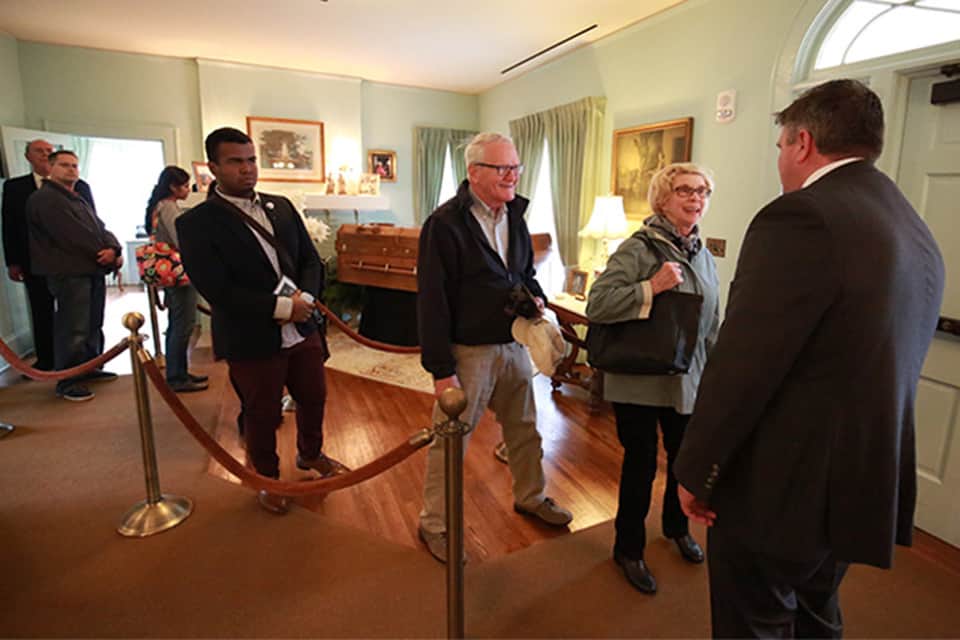 Billy Graham will lie in repose on Monday & Tuesday in Charlotte.
Sunshine spilled from once overcast skies on Saturday as the black hearse carrying Billy Graham rolled to a stop in front of the Billy Graham Library.
The 14-car motorcade had just traveled over 200 kilometres of North Carolina roads from the Billy Graham Training Center at The Cove in Asheville to the Library in Mr. Graham's hometown of Charlotte.
It was a relatively short trip for a man who once spent decades canvassing the globe, sharing the hope of Jesus Christ. And yet the evident impact of his life in that short three-and-a-half-hour trip was humbling. Along the processional route, even up to the gate of the Billy Graham Evangelistic Association, people parked their cars and stood. Some waved Bibles, American flags or just their  hand to say goodbye.
Standing outside the Library, Leighton Ford's eyes shone under the unseasonably warm February sun. He couldn't help but be struck by what his brother-in-law would think of the outpouring for the motorcade.
"This farm boy who grew up on the red clay just five miles from here, his mouth would probably drop open," said Ford, an evangelist and author. "He'd say, 'It's too much about me.' But he'd appreciate it. He'd be grateful for it.
"Paul said, 'Not just I am what I am, but by the grace of God, I am what I am.' And that's what he'd want people to know. It's by God's grace he was here."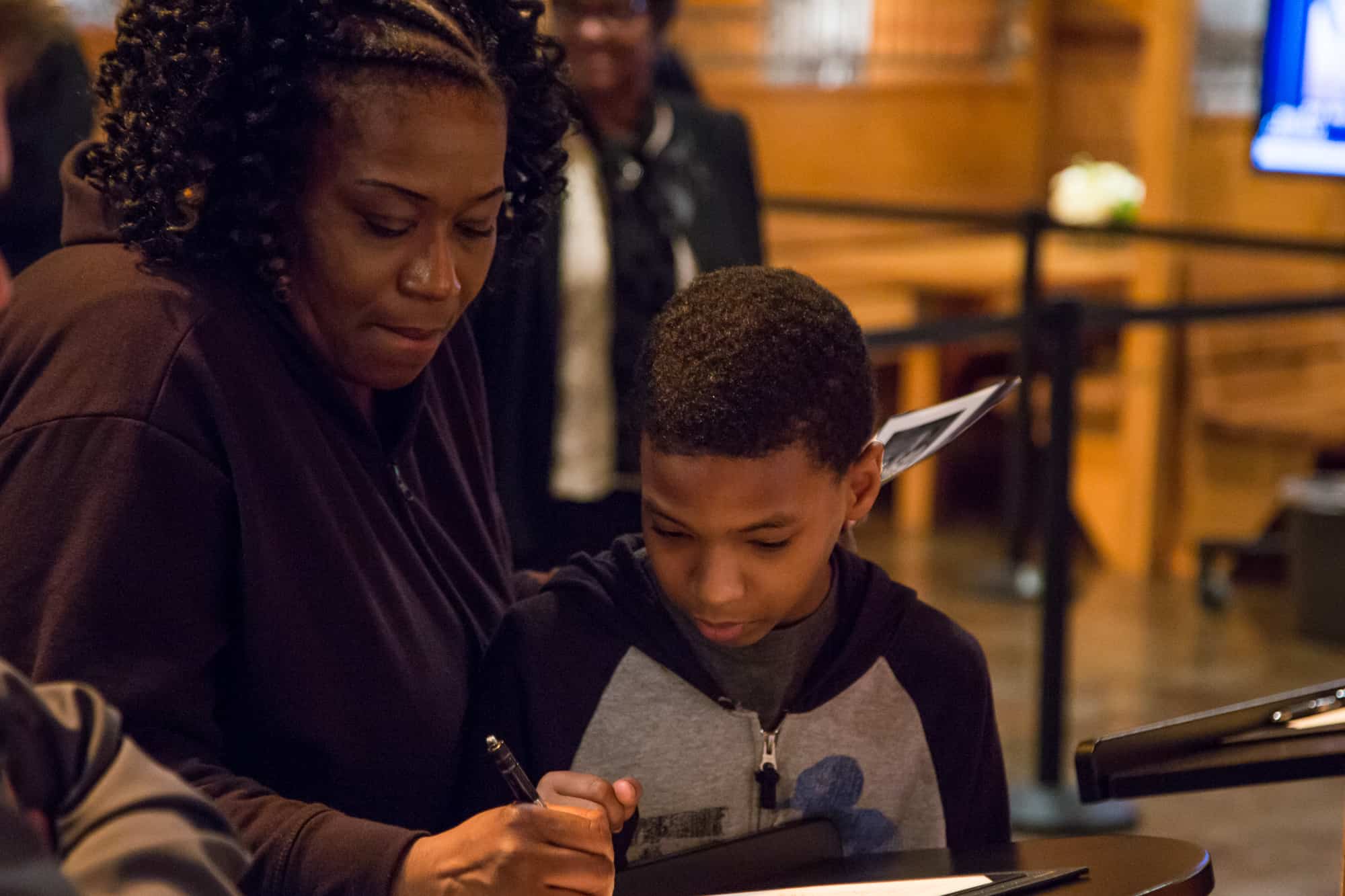 Billy Graham chaplain Joseph Morrison is doing his part to share the comfort of Christ, praying with people who've come from across the country, Canada, Australia and elsewhere.
"I've been meeting people from all over the world that have come just for this day," he said. "It's amazing to come and see people giving one of God's generals a final send-off."
Jade Wilkinson, a visitor from nearby Gastonia, North Carolina, couldn't stop crying.
"It hit me hard," she said. "I feel like I knew Billy Graham in a personal way."
"This world doesn't seem right now that he's gone," she said. "He's been there for us and he embraced all races. Young, old, black, white. … He loved us all."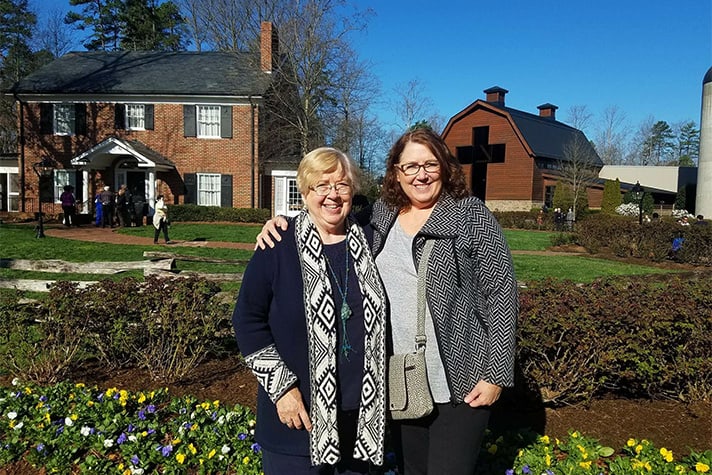 Another visitor, Laura Mapstead, recalled her grandmother's love for Billy Graham.
"She didn't have very much money but always sent him $5 a month and a little note," Laura said. "She prayed for him all the time."
When she was around 10, Laura's grandmother took her to a Billy Graham film and the message of salvation stirred Laura's heart.
"I remember going forward after the movie and praying with some Billy Graham workers to receive Christ as my Lord and Savior.
"Dr. Billy Graham played a big part in changing my life," she said. "I knew I needed a Savior."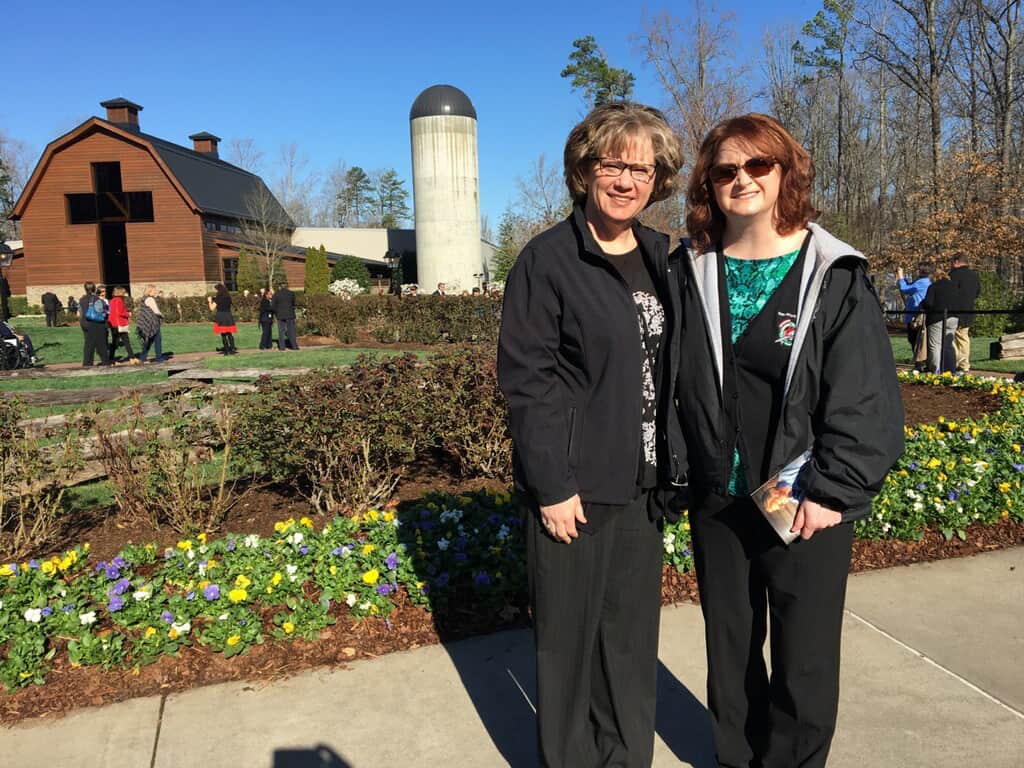 Sisters Shana Lentz and Sheri McGovern flew in from Ohio to see Mr. Graham one last time.
"We felt compelled to come," Shana said. "It wasn't an option for us to not come to pay our respects."
When she was pregnant with her son Noel, she attended Billy Graham's 1999 Indianapolis Crusade. Shana made a point of taking a picture of her "baby bump" so she could tell Noel (who's now 18), "This was when you got to hear a Billy Crusade."
It's the first picture in his baby book. Just the other day, he asked her to find that Billy Graham sermon so he could listen to it.
"It's extremely special that Billy Graham constantly put Jesus forward, not himself, and kept to the Word and to the same message of Christ.
Her sister, Sheri, said his passing can be used for good.
"Hopefully this will light a fire again in a lot of people so even though he's passed, his legacy lives on.
"People can pick it up and tell about Jesus," she said.
Couple Travels Across Country to Say Goodbye to Billy Graham
Alena and Ivan Leonchyk traveled more than 4,000 kilometres from Seattle, Washington, to say goodbye to a man they never met.
The couple, who've been married for two years, wanted to pay their respects to someone who had given them hope.
"It just felt right to come here," Alena said as she stood in front of the Graham Family Homeplace.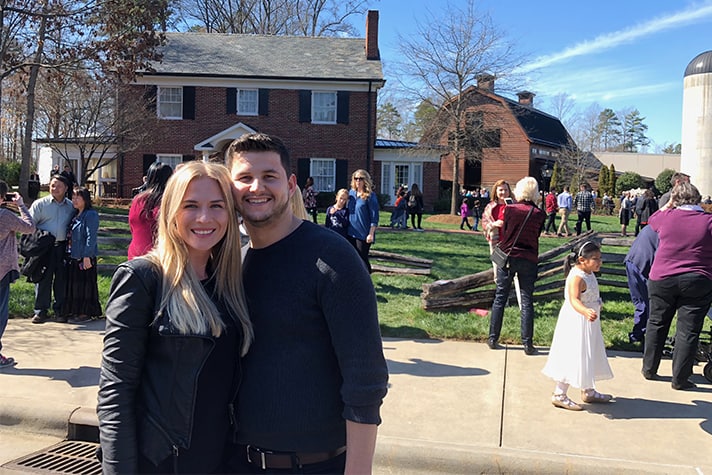 Although Alena grew up in a Christian home in the Ukraine, where Billy Graham helped open the doors of evangelism in the 1980s, she first heard of the famous evangelist when she was driving to work one day and came across one of his Crusades on the radio.
She hasn't stopped listening to his Crusades on her hour-and-a-half commute since.
"I feel like I'm close to home when I listen to him," she said, describing her love for how he expressed the Gospel and didn't judge anyone for their religion or background.
Knowing it was her dream to meet Billy Graham, Ivan had been trying to plan a way for her to meet him in March for her 28th birthday, not realizing the state of Mr. Graham's health over the past few years.
"I really wanted him to pray with me," Alena said.
When Ivan got word of Mr. Graham's passing on Wednesday, he knew his wife would be devastated.
"I felt like I was in mourning even though I never met him," she said.
"You watch his Crusades and you feel like you know him."
The couple plans to attend a stop on Franklin Graham's Decision America Pacific Northwest Tour, a series of one-day prayer and evangelism events this August in Oregon and Washington.
His legacy continues to live on.
Give To