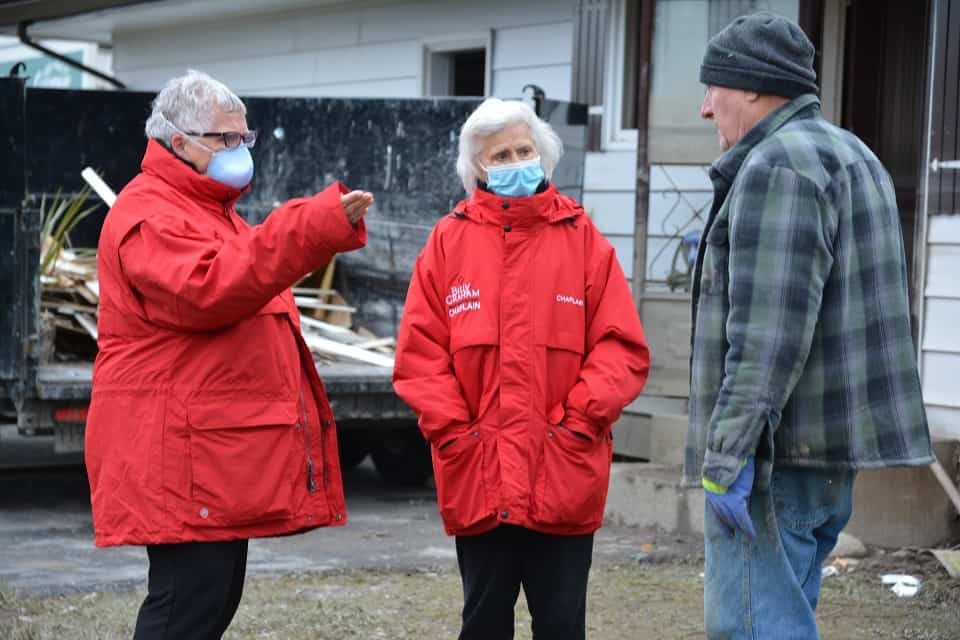 Harold* and his wife had lived in their Abbotsford, B.C. home for 42 years, raising two daughters and a son. So when catastrophic flooding in November severely damaged their home and hundreds of others in the region, they were distraught.
Then a pair of crisis-trained Billy Graham Rapid Response team chaplains visited them, accompanied by a Samaritan's Purse disaster assistance team.
While volunteers removed waterlogged drywall and prepared the home for repair, chaplains Lorraine and Shirley spent time listening to Harold's story. He told them about a bale of hay that washed onto his property when the floodwaters were at their highest, and how his propane tank floated onto a neighbor's land.
As he continued, memories began flooding Harold's mind—memories that were now damaged like his home.
As the Holy Spirit touched Lorraine and Shirley's hearts, Lorraine was moved to ask if they could pray with Harold. The response astounded them.
"He just threw his arms around us," said Shirley in a tone of amazement.
"It was an immediate response," Lorraine added. "Harold could not have hugged us any tighter. It was very emotional for all of us."
Noting the rarity of this response, Shirley said "Usually people keep their distance. So I was almost in tears because of it."
We thank God that Canadians like you make it possible for Shirley, Lorraine and many more Rapid Response Team chaplains to offer God's love and compassion to hurting people in Abbotsford and Merritt, another B.C. city badly damaged by torrential rain and flooding rivers.
Through your gifts and prayers, you can ensure there are always chaplains available to gently and respectfully proclaim the Gospel, and give hurting people a chance to claim a new life and a new eternal inheritance.
*Name changed to protect privacy
Give To Rapid Response Team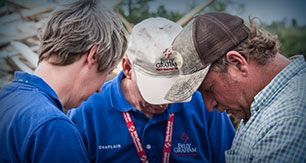 Your gift will provide for the training and deployment of our Rapid Response Team chaplains, who are deployed when natural or man made disasters strike in Canada and abroad. RRT chaplains serve and support hurting people affected by crisis, and share the message of hope found in Jesus.