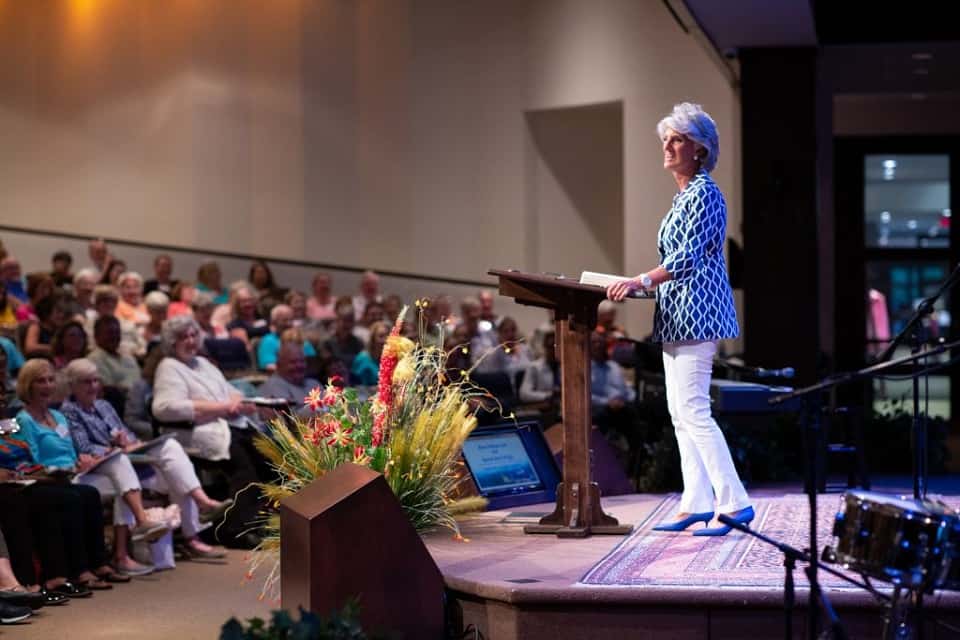 After 10 months of cancer treatments, Anne Graham Lotz shared insights from God's Word at the Billy Graham Training Center at The Cove on Friday evening, marking her first time teaching since her health battle began last fall.
"I've never trusted [God] more. I've never believed Him more," Billy Graham's daughter declared to the audience after receiving a standing ovation while others listened online. For decades, she's traveled around the globe sharing the Gospel.
This weekend, she's hosting a conference called "Leaving a Godly Legacy in an Ungodly World" in the Blue Ridge Mountains of Asheville, North Carolina, alongside her daughter, Rachel-Ruth Wright.
As she opened the seminar, Lotz acknowledged that two Christian leaders recently renounced their faith. She then spoke from personal experience when calling believers to stand up for the Gospel during life's trials.
Last Saturday marked four years since she found her husband unresponsive in their pool. Then, on that same day one year ago, she was diagnosed with breast cancer.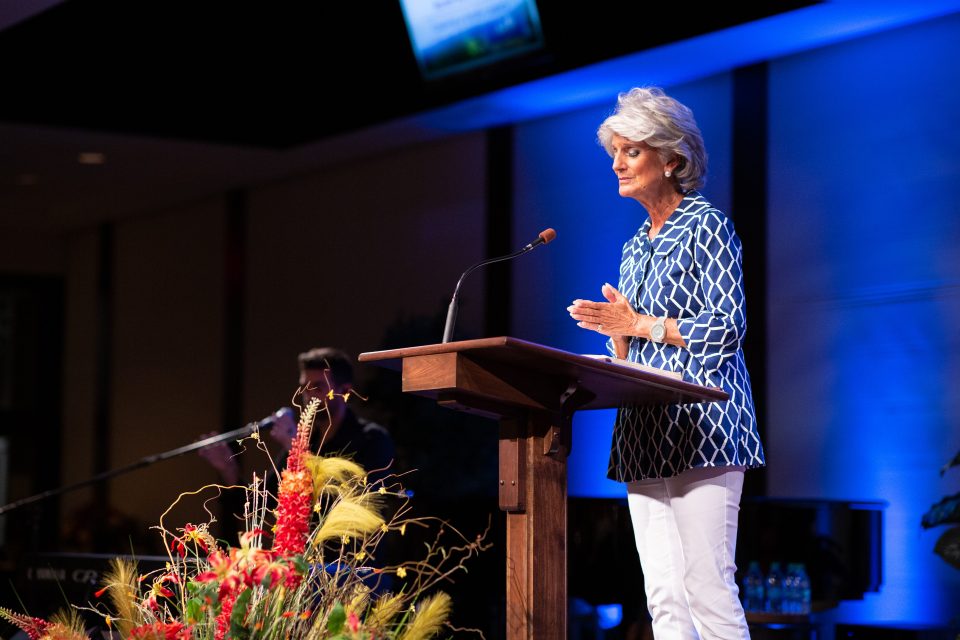 "For you and me, I think it's imperative we are fired up about Jesus if we are to leave a godly legacy in an ungodly world," Lotz said, using Apostle Peter as an example of someone who lived out his faith while enduring persecution and imprisonment.
With her hands grasping the podium and an open Bible before her, Lotz asked the crowd what kinds of trials they are facing.
"The interesting thing is God allows these trials in our life to serve as a platform," Lotz said. "Because when everything is going good—when we have no trials, when we've got money in the bank and can pay our bills, when our husband or our spouse only speaks well of us, our children obey us, our neighbors talk well about us, our jobs are going good—and then we're kind and gracious and thoughtful, nobody cares! Anybody can do that.
"It's when our spouse wants out, our children rebel, that we lose our health, we don't have money to pay the bills, when our neighbors slander us behind our back—and we're still thoughtful and kind and compassionate—and people say, 'Whoa, wait a minute. That's not natural; that's supernatural.' They see the glory of Jesus within us."
She referenced the Biblical story about Daniel's three friends, who were thrown into a fiery furnace at the command of King Nebuchadnezzar for refusing to bow to an idol. The fire was so hot it killed the men who threw them in, but not a hair on their heads was singed. Lotz pointed out that the king spotted a fourth man—that was the Son of Man—in the blaze.
"Jesus revealed when His children were thrown in the fire," Lotz said. "When you're in the fire, don't forget people are watching you. That's when the glory of Jesus is revealed."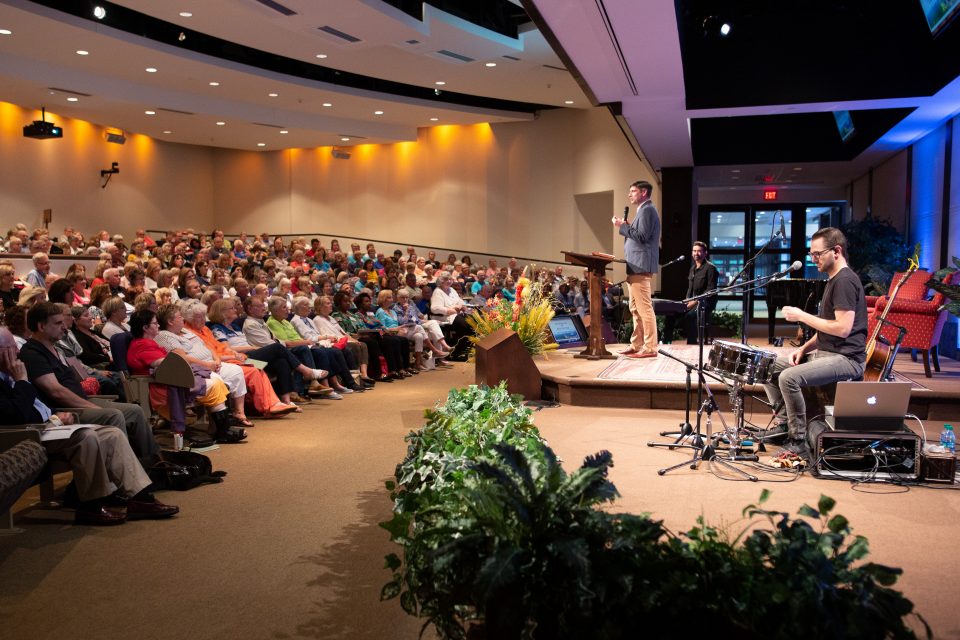 Using the illustration that people are like jars of clay, Lotz continued, "Malachi indicates God puts us in the kiln to refine us. He says our faith is like gold. [God] puts the fire under us and turns up the heat.
"God knows exactly what He's doing. It's not going to be so hot you can't bear it—even though you think it's so hot you can't bear it," Lotz laughed momentarily. "God puts the heat underneath us to bring those impurities to the surface … [including] things we aren't aware of. God keeps removing [impurities] from our lives until we can see His own face reflected in us.
"Can I just give a word of personal testimony?" Lotz paused. "I know it's an answer to prayer. Many of you have prayed for me this past year.
"I've never lost my joy. I've been aware every day of blessing after blessing after blessing. I love the Lord today more than I did yesterday, more tomorrow than I did today," Lotz said with a grateful heart.
"I don't doubt Him. I just trust Him. I just lay it all down and let Him have His way. I'm not clinging to life; for me to die is gain. I want to go home and be with my husband and my parents, but if I'm left here—Paul said—then it's because I have more fruitful labor to do. But, sometimes we don't see the glory until we're in the fire."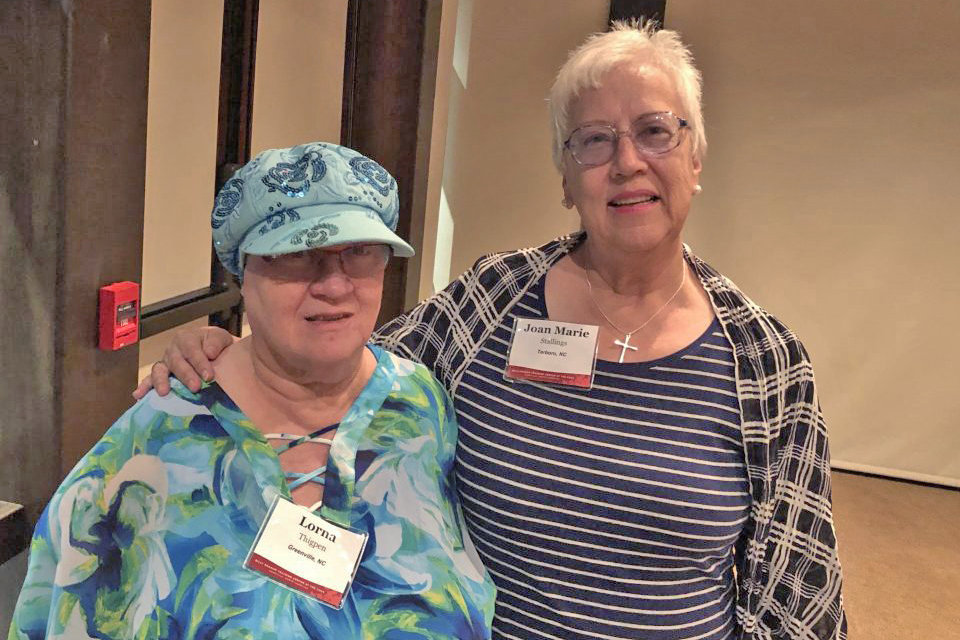 Give To Where Most Needed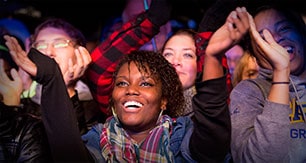 Help us fulfill our mission of proclaiming the Gospel of the Lord Jesus Christ to all we can by every effective means available to us and by equipping others to do the same.