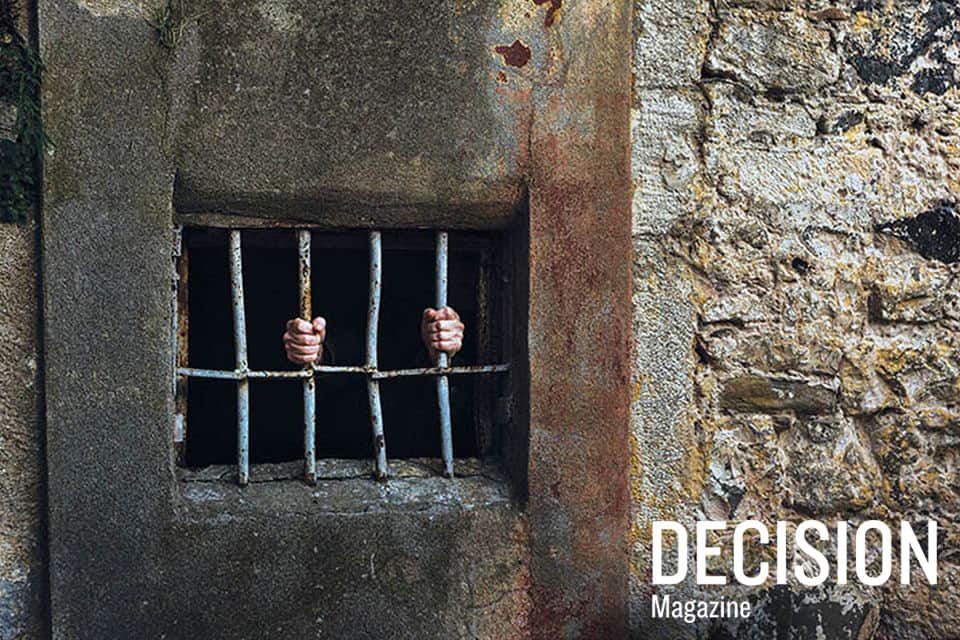 A hall full of people sat witness as three speakers, representing Islam, Hinduism and Christianity, answered a question: "Where will you go after death?"
The Muslim gentleman replied; "I do not know where I will go after death. I might commit some mistakes before dying; therefore, I cannot be certain."
The Hindu woman said, "The present fate of my life is determined by my past karma. I do not know what I will become in future cycles of life. Salvation is dependent upon my works."
Subscribe to Decision
Get your own subscription, or renewal, or bless someone by giving Decision Magazine as a gift.
SUBSCRIBE NOW
Finally, it was my turn to answer. "When I die," I said, "I will go to Heaven and live in the presence of the living God. You may think I am proud and claiming salvation on the basis of my good works. But this is not pride. I am a sinner in need of a Savior. I am certain of my future because I have complete faith and trust in Jesus Christ, who died for my sins. Jesus, as God incarnate, rescues me from the penalty of my sins and reconciles me with God. He gives me assurance of salvation. Jesus promised. "Yet to all who did receive him, to those who believed in his name, he gave the right to become children of God" (John 1:12).
The contrast between the world's religions and Christian faith is stark. The god of Islam is considered so transcendent that addressing him as father is impossible. Hinduism understands salvation as the spirit's deliverance from the prison of the physical body; this may be an eternally isolated existence or merging with the impersonal ultimate reality (god). As long as karma continues, the cycle of reincarnation carries on, and so does a meaningless life. As with Buddhism, personal existence is itself an illusion that ceases to exist. In Hinduism and Buddhism, the "true life" is not this life in its karma-determined "cycles," but a salvation that can no longer be called "life" or "eternal" or "true." The ultimate goal is actually negation of life.
"Jesus is the only way of salvation because He is the only one who sacrificed Himself for the sins of humanity."
In Christ, on the contrary, the eternal divine life enters the human and finite life, bringing fullness of life (John 10:10). Jesus rose from the dead, and His risen life overcomes death.
Jesus' life reveals that the way to God is God Himself. Jesus is the only way of salvation because He is the only one who sacrificed Himself for the sins of humanity. The atoning sacrifice of Jesus' death imparts, by God's grace, freedom from guilt, shame and fear of death.
And Jesus Christ provides everyone with equal access to God. After listening to a lecture on Buddhism, a female student said to her teacher, "I want a religion that offers me salvation in the here and now, not in the future when I am born as a man." The Gospel is God's action in Christ to make us right with God—not simply by accepting us but by transforming us.
Pandita Ramabai (1858-1922) was born a high-caste Hindu Brahmin. She renounced Hinduism for its patriarchy and practice of caste, which is rooted in inequality and discrimination. She realized that if the Samaritan woman in the Bible could receive the infinite love of Christ for sinners, and if Christ came not to condemn but to save all who turned to Him, surely He could transform the downtrodden women of India. Ramabai lived out her discipleship to Christ as salt and light. She became world famous as a social reformer, educator, speaker and advocate for women.
The romantic idea that all religions are the same and that they all reach the same God is simply not true. Jesus said, "I am the way and the truth and the life. No one comes to the Father except through me" (John 14:6). He is the only mediator between God and humankind. ©2017 Richard Howell
Scripture quotations are taken from The Holy Bible New International Version.
Reverend Dr. Richard Howell is Principal of the Caleb Institute of Theology in New Delhi and General Secretary of Asia Evangelical Alliance.
Give To Where Most Needed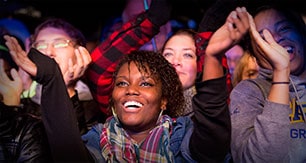 Help us fulfill our mission of proclaiming the Gospel of the Lord Jesus Christ to all we can by every effective means available to us and by equipping others to do the same.