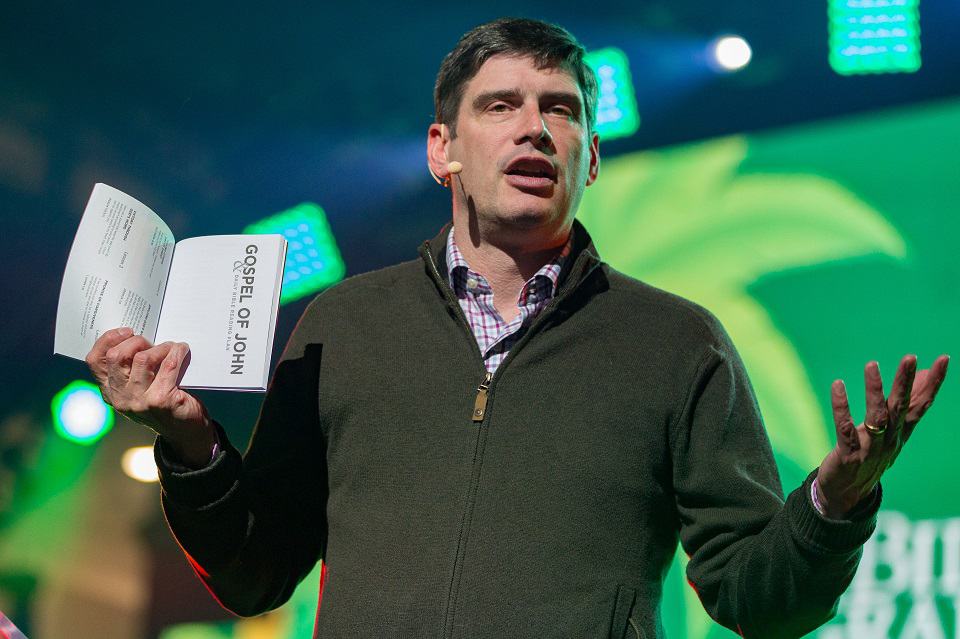 For three years, Penny-Lynn had been on a mission to pray for her wayward granddaughter.
Subscribe to Decision
Get your own subscription, or renewal, or bless someone by giving Decision Magazine as a gift.
SUBSCRIBE NOW
Sometimes it seemed hopeless. Seventeen-year-old Sarah (her name has been changed to protect her privacy) was caught up in addictions and bad relationships. She'd run away from home several times, causing her parents and grandparents endless fear and heartache.
But Sarah maintained a relationship with her grandmother, which gave Penny-Lynn ample opportunity to invite her to the Billy Graham Evangelistic Association's Quinte Celebration of Hope with Will Graham in eastern Ontario.
The three-day outreach, made possible by prayers and donations, took place Oct. 4-6 at CAA Arena in Belleville. A partnership with more than 80 area churches, the Celebration was the culmination of nine months of spiritual investment in the Quinte region, including prayer gatherings, evangelism training classes, and worship events.
Nearly 6,000 people attended the outreach weekend, and at least 7,000 more watched online when the Celebration's second and third nights were livestreamed. Almost 600 responded to Will's invitation to repent of their sins and commit their lives to Jesus Christ, "the Word [who] became flesh and dwelt among us" (John 1:14).
Dead battery in her phone
Sarah was one of those new believers—but it didn't come easily. She finally agreed to attend the second night of the Celebration, but didn't have a ride, so Penny-Lynn made the half-hour drive to get her.
At the arena, Sarah sat in the stands wearing her earbuds and staring at her smartphone, refusing to pay attention to worship music and testimonies by The Afters and The Color. Sitting beside her, Penny-Lynn asked if she would at least listen to Will's message. Sarah declined. But miraculously, her smartphone ran out of power just before Will began preaching.
At first, Sarah stared at the ground while Will spoke. But then something changed.
"I saw her start to lean forward and listen intently," Penny-Lynn recalled, unable to keep the excitement out of her voice.
Speaking about the parable of the prodigal son, Will told the audience, "Many of you are like that son; you're discontented and you feel like life should be better than what it is."
'Come to God'
He continued, "All you have to do is come to God—to leave your discontent, your anger, your bitterness behind. Everything you're looking for in life is found in Jesus. He wants to give you a better life now."
When Will invited anyone who wanted to trust their lives to the Savior to join him at the arena stage, Sarah tapped her grandmother on the arm and said, "I'll go, Nana, if you'll come with me."
"I managed to contain myself and said 'certainly,' but in my heart I was jumping for joy!" Penny-Lynn said.
As she stood by listening, Sarah told a counselor that she came forward because it made sense. Then she said, "I wish my mom was here; she'd get this. It would open up something inside her."
The entire experience left Penny- Lynn so encouraged that she invited as many people as she could to the last night of the Celebration.
God works through secular radio commercial
Jeremy Cosco was also encouraged. Pastor of Bethel Pentecostal Church in Trenton, he was one of three co-chairpersons for the Quinte Celebration.
"It's just the stories I've heard of people coming to the Lord," he said. He knew of three people who attended the Celebration and committed their lives to Christ after hearing the event advertised on secular radio.
"I was surprised that someone would just hear a radio commercial and then come," Jeremy said with a smile. "It must have been God's spirit drawing them."
Fourteen-year-old Kerri had largely abandoned her young faith in Christ while struggling with anxiety issues. "I felt like Jesus wasn't there for me," she said.
But at KidzFest, on the opening night of the Celebration, she heard Will's message of hope and responded by rededicating her life to Christ.
"It was hearing him talk about John 3:16—that Jesus died for my sins," Kerri said, explaining her motivation.
'God loves the world'
Will told the audience that night that God loves the world. God didn't come to destroy the world, Will said. He sent His Son into the world to die on a cross to pay for the sins of everyone, including Will.
"That spoke to me because Jesus didn't have to die for us," Kerri said. "And even if I don't see or feel Him, that doesn't mean He's not there."
After making her recommitment to Christ, Kerri said: "I'm feeling really happy and at peace. This will help me with my anxiety, to take it away and help me get through life."
Mike Gordon, a visiting church leader from London, Ontario, was delighted by the level of response at KidzFest, especially given the constant crowd noise during Will's Gospel presentation.
"I thought no one would respond, but that night turned out to be so effective."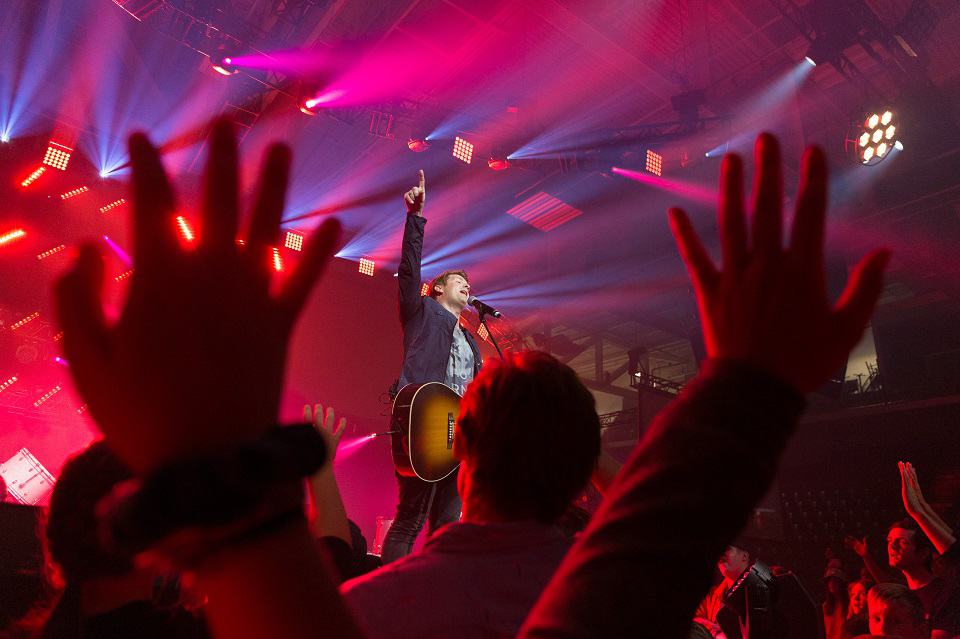 Connected with partner churches
Everyone who responded to the invitation during the three-night Celebration will be connected to a partner church. At these churches, the newcomers will be welcomed into a family of believers and discipled in their new or renewed faith.
Mike said that when he returns to London, where a group of Christian leaders is considering asking BGEA of Canada to hold a Celebration in their city, he will remind them that the outreach weekend is only a small part of the Celebration ministry.
The entire Celebration journey can be beneficial for the local church, he said.
"I'm hoping every pastor [in the London region] says 'yes, please' to the Celebration."
Give To Festivals and Celebrations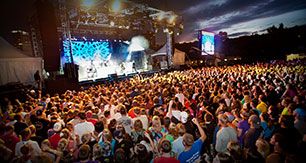 Your support will help us proclaim the Gospel of hope in Jesus through our Festival and Celebration evangelism events, which feature inspiring music from well-known Christian artists, powerful stories of transformation and Gospel messages by Franklin and Will Graham.