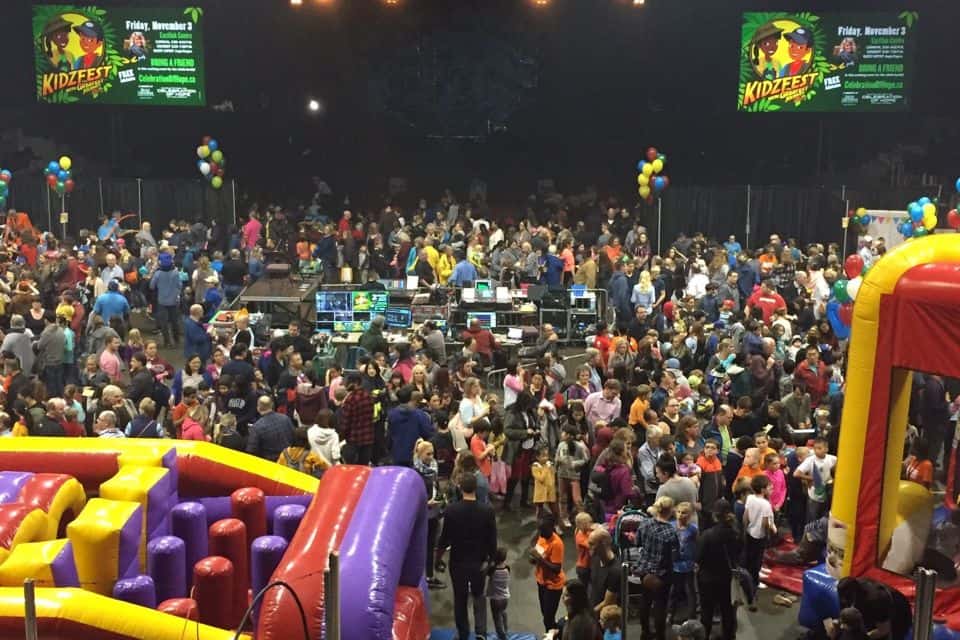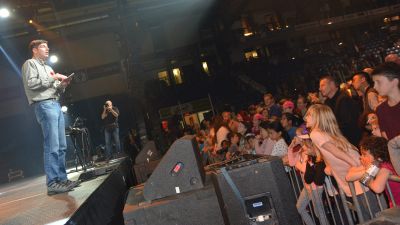 Will Graham shared a message of hope in Charlottetown, PEI on November 3, 2017 at the KidzFest event at the Celebration of Hope.
Amidst the noisy fun of children's games and music at KidzFest, the first night of the Prince Island Celebration of Hope, there was a woman, her daughter and three cousins who attended church, but had never given their lives to Jesus Christ.
That changed when they heard Will Graham present the Good News of Jesus Christ, "the Word [who] became flesh and dwelt among us" (John 1:14, ESV).
"The mother told me she had never thought about the Gospel the way Will spoke about it," said Susie Hamilton, the counselor who helped all five commit their lives to Christ.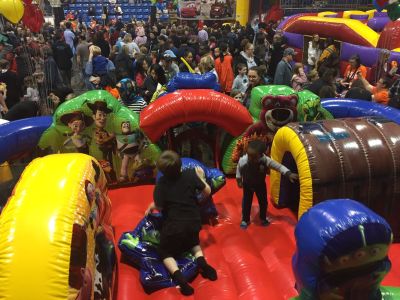 The KidzFest event at the Celebration of Hope included bouncy castles, games and free food.
Almost 900 parents, grandparents and children went to Eastlink Centre in Charlottetown to participate in the carnival portion of KidzFest, which included bouncy castles, games and free food. Most of them stayed to hear live Christian music aimed at children and a short message from Will Graham. A total of 143 of all ages accepted Christ's offer of love, forgiveness, and salvation.
"I was nervous because it was my first time counseling people," said Susie, 15. "But I feel really happy about what God did through me. This is what I'm meant to be doing this weekend."
She recalled the mom, daughter and cousins "looked a little nervous at first, but then I explained that we all do bad things and we all can talk to God and He will forgive us. At that point, they all smiled and when I prayed with them, they seemed truly calm and happy."
Join BGEA and dozens of Prince Edward Island churches in praying for this weekend's Celebration of Hope.
Give To Where Most Needed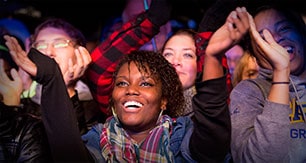 Help us fulfill our mission of proclaiming the Gospel of the Lord Jesus Christ to all we can by every effective means available to us and by equipping others to do the same.