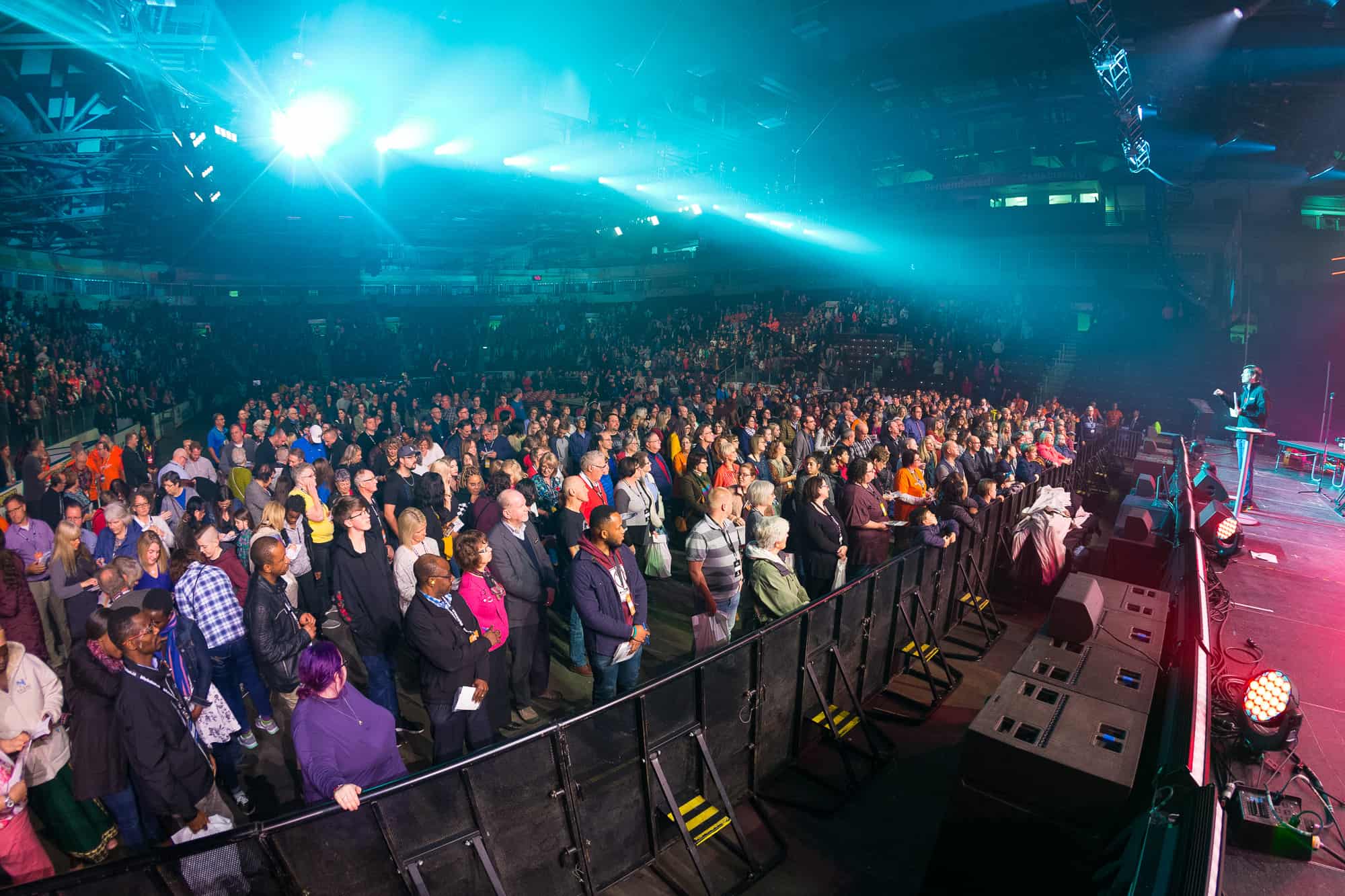 As Will Graham finished his Avalon Celebration of Hope invitation for people to come forward and commit their lives to Jesus Christ, he asked: "Why gamble with eternity when you can know Christ right now? There's no shame in coming to Him."
These words had a tremendous impact on Keith. The 56-year-old St. John's resident decided to accept the invitation and dedicate the rest of his days to He who is "the way, and the truth, and the life" (John 14:6, ESV).
"Sometimes, you say you're a Christian, but you look in the mirror and you see a hypocrite," Keith said after meeting and praying with a volunteer counselor in front of the stage at Mile One Centre in St. John's. "It was time for a change."
Almost 6,500 people from Newfoundland's Avalon Peninsula and beyond attended the Celebration's outreach evenings Nov. 2-4, 2018. They experienced music from popular Christian musicians, powerful testimonies, and compelling Gospel messages of hope from Will Graham. More than 21,500 other people from around the world watched the Celebration online via live streaming.
We thank the Lord for the more than 900 people in total who responded to invitations to commit their lives to Christ at the outreach evenings, online, and during Celebration evangelism training classes held in the weeks and months before.
Before deciding to go to the Celebration, Lesley believed she was a fully committed Christ follower. But like Keith, the Lord worked through Will Graham's message to tell her she needed to renew and deepen her relationship with "the Word [who] became flesh and dwelt among us" (John 1:14).
Referring to the parable of the Prodigal Son, Will said "when we go on our own, life become a disaster. We find ourselves in the muck with the pigs. You're a person you never wanted to be."
"I always thought of myself as a Christian, but tonight made me think about the person I want to be—and Jesus will make that person possible," said Lesley, 35.
As she thought about her new commitment to Christ, Lesley added: "Going forward just felt like the right thing to do. It was a very powerful moment, (especially because) I was not having a great day; I was feeling miserable. But now I feel wonderful!"
After the Celebration, we worked with our 70 Newfoundland partner churches to ensure each person who responded to Will's invitation was connected to a local congregation (if they weren't already attending a church), so they could be welcomed into a faith community and discipled in their new faith.
Give To Celebration with Will Graham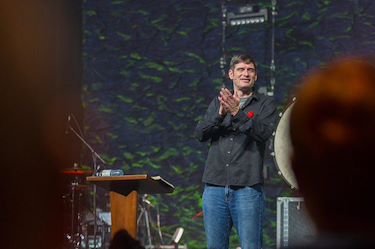 A Celebration with Will Graham is about proclaiming the Gospel of hope in Jesus Christ and equipping others to do the same. Your gift will enable us to partner with churches and believers in Canadian cities so that together we can proclaim the Gospel.