Calgary, Alberta – April 24, 2018 – Six crisis-trained Billy Graham Rapid Response Team (RRT) chaplains are in Toronto providing emotional and spiritual support to a shocked and heartbroken city. Ten people were killed and 15 injured after a man drove his rental van into one pedestrian after another on a sidewalk in the North York region of Toronto.
The RRT chaplains rushed to downtown Toronto to provide the comfort and love of Christ to the survivors and to grieving families, friends, and spectators of this tragedy.
"We are praying for the people of Toronto and our chaplains are providing Christ's compassion, care, and love as we minister to people there," said Merle Doherty, manager of the Billy Graham Evangelistic Association of Canada's RRT chaplains.
Please join us in continuing to pray for everyone who is hurting after this heart-breaking incident, and for our crisis-trained chaplains as they serve in Jesus' name.
This is the second RRT deployment of 2018, following the tragic accident earlier this month in Saskatchewan where 16 members of the Humboldt Broncos hockey team were killed and several more were injured when their team bus collided with a tractor trailer unit.
In 2017, chaplains provided a listening ear, a shoulder to cry on and, when appropriate, prayers for grieving people after the mosque shooting in Quebec City, after flooding in Ontario and Quebec, and after wildfires in British Columbia.
Donations Needed
To support the Billy Graham Evangelistic Association's chaplain efforts, please visit BillyGraham.ca/rapidresponse (click on "Donate Now") or call 1-800-293-3717.
About BGEAC
The Billy Graham Evangelistic Association of Canada, established in 1953, partners with churches and Christian communities across Canada and worldwide to proclaim the Good News of Jesus Christ in word and deed. Through relevant language and methods, we share the saving message of Jesus to spiritually searching people of all ages and cultures. To learn more, please visit BillyGraham.ca.
Media inquiries:
Janet Voth, Rapid Response Team Chaplain
Billy Graham Evangelistic Association of Canada
(403)-542-7555 (mobile)
Give To Where Most Needed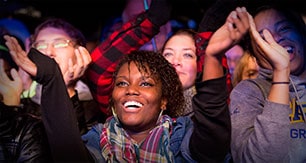 Your gift of any amount to "Where Most Needed" will help us fulfill our mission to share the Gospel with people around the world.