CALGARY, ALBERTA, May 30, 2017 – On the whole, Canada's citizens are demonstrating less knowledge of Jesus Christ and the Bible than ever before (according to a recent study by the Angus Reid Institute and Faith in Canada 150).
To overcome this decline in Biblical literacy and encourage evangelism, the Billy Graham Evangelistic Association of Canada (BGEAC) is inviting Canadians who are interested in outreach to learn new tools and deepen their passion for sharing the Gospel at a national conference.
The second annual Canadian Evangelism Congress is taking place Sept. 24-26 at the Fantasyland Hotel, West Edmonton Mall, in Edmonton, AB. The conference is intended for pastors, church leaders, and anyone else who desperately wants to see Canadians impacted by the Gospel in much greater numbers.
"There's a huge spiritual hunger in Canada, but Canadians aren't turning to the church like they once did," said David Macfarlane, BGEAC's Director of National Initiatives. "So we need to re-evangelize our nation; we want Canadians to find the hope we've found in Christ."
Macfarlane, who speaks at churches and Christian events across Canada, says traditional outreach methods no longer work as well as they once did in a society that is increasingly secular and multicultural—and where many believers have lost their passion to reach their neighbors for Christ.
Like the first Congress, held last year in Niagara Falls, the 2017 gathering is designed to present new and innovative ways to connect churches and Christians to their communities. The Canadian Evangelism Congress is also designed to bring together Christians of like minds to encourage each other and share their own outreach methods.
Macfarlane, who has pastored numerous Canadian churches which have experienced major growth through creative evangelism and discipleship, will serve as one of the main speakers.
Other presenters include:
Dr. Charles Price, pastor of The People's Church in Toronto, which has an average weekly of attendance of more than 4,000. Price is a popular conference speaker who came to Christ through a Billy Graham film at age 12. His sermons are seen weekly on the Living Truth TV program. Dr. Price has preached in over 80 countries.
Mark Hughes, founder and lead pastor of Church of the Rock. Since its beginnings in 1987, this Winnipeg church has grown, mostly through creative evangelism, to more than 2,500 regular attendees at three campuses.
Danielle Strickland, a speaker, social justice advocate, and an officer with the Salvation Army. Danielle is the author of five books, hosts the DJStrickland podcast, is an ambassador for Compassion International, and has a passion for outreach.
Additional break-out session leaders will present on a wide variety of evangelism-related topics.
"At the Congress, you'll receive inspiration, ideas, and resources that will help any person who wants to present the Gospel to do so with creativity, relevance, and confidence," said Macfarlane.
He encourages Christians to attend the conference, to ask their pastors and other church leaders to attend, and to partner with BGEAC by praying and making a financial gift to enable Christ followers to be as effective as possible in sharing the Gospel.
Registration for the Congress is $149 up to June 26. Prices increase to $199 beginning June 27. Fee includes breakfast and lunch on Monday and Tuesday, snacks and refreshments, and resource materials. For more information, please visit BillyGraham.ca/congress or call 1.800.293.3717.
About BGEAC
The Billy Graham Evangelistic Association of Canada, established in 1953, partners with churches and Christian communities across Canada and worldwide to proclaim the Good News of Jesus Christ in word and deed. Through relevant language and methods, we share the saving message of Jesus to people of all ages and cultures. Learn more at BillyGraham.ca.
Media inquiries:
Frank King
News Media Relations Manager
Billy Graham Evangelistic Association of Canada
1-800-293-3717, 403-990-0161 (cell) or [email protected]
Give To Where Most Needed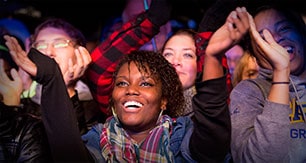 Help us fulfill our mission of proclaiming the Gospel of the Lord Jesus Christ to all we can by every effective means available to us and by equipping others to do the same.