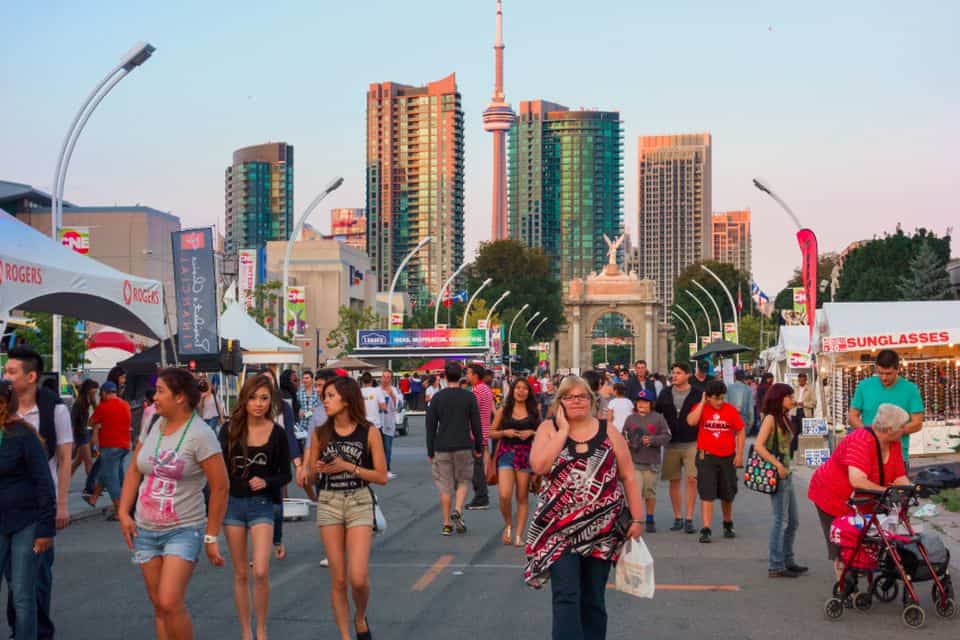 Go and make disciples of all nations…
It's a Bible verse as familiar to most Christians as John 3:16, and for church leaders participating in the Greater Toronto Festival of Hope Friday through Sunday, there's no better opportunity to heed Jesus' command.
Not only will thousands pour into the Air Canada Centre this weekend for the upbeat event, but the venue will become a "one stop shop" of sorts with immigrants from around the world all coming to hear Franklin Graham preach.
Although English and French are the official languages of Canada, more than half of Toronto's population was born outside of the country. That leads to a broad mix of native tongues.
For the Franklin Graham Festival, volunteers will work each night to translate his message into Mandarin, Cantonese, Spanish, Farsi, Arabic and Russian.
Rev. Harding Ng is leading the team translating into Cantonese—the largest of the six language groups. Asians make up about one-fifth of the city's population.
"Toronto is [one of] the most multicultural cities in North America," he said. "This is the best place to have multiple language interpretation."
When Billy Graham held a Crusade at the Toronto Sky Dome in 1995, the larger venue meant an astounding 20 language groups would be established to ensure everyone heard the Gospel in a way they could understand.
Harding interpreted for that Crusade as well as the 1986 Amsterdam conference for evangelists, sponsored by Mr. Graham's ministry.
"In those two conferences … with close to 200 countries attending … it gives you such a feeling that heaven will be like that," Harding said.
"Every tongue, every tribe, every corner, every nation, there will be people of God being called and all redeemed by the blood of our Lord Jesus Christ. That's the Great Commission," he added. "This is the opportunity."
Harding was born and raised in Hong Kong, but came to Canada in his late teens on a student visa. He was on track for a life of practicing medicine.
"But in 1994, God called me to full-time ministry," he said.
That desire to preach the Gospel was ignited after Harding interpreted at Amsterdam '86. His pastor at the time recommended him for the job without his knowledge.
"I had interpreted for other speakers like Dr. Paul Smith. But at that time, I was still a medical doctor. I wasn't an evangelist, I wasn't a pastor, I wasn't a Christian worker in any sense," Harding recalled.
"It changed my life," he said, describing the conference. "Every message of God just hit home, and it fired up my passion for evangelism."
Harding now leads the Toronto Chinese Community Church, which has expanded to 13 locations around the city.
With such a diverse culture in Toronto, there are some challenges for Christians.
"Like many major cities it's becoming more and more pluralistic and multicultural," Harding said. "Christian values are being marginalized more, similar to the States and other parts of the world.
"But on the other hand, in such a postmodern time … we are still searching for the meaning and value of life," he continued. "There is that hunger for spirituality and wanting to know the truth."
Harding's prayer is for that glimmer of hope to become a glaring opportunity during the Franklin Graham Festival. Prior to Franklin Graham's Gospel message, attendees will hear music from top Christian artists like Michael W. Smith and Newsboys.
Saturday's event lineup will be geared towards youth, with performances by Lecrae and Lacey Sturm, as well as Canadian bands Thousand Foot Krutch and The City Harmonic.
"I'm hoping to see a big harvest of my own kinsmen," Harding said. "Whether they're immigrants from China, or ethnic Chinese who are already second, third generation, or local born."
"I also hope to see a lot of my own church members bringing their friends and relatives," he said. "To see them experience the joy of seeing people they know come to Christ."
Give To Where Most Needed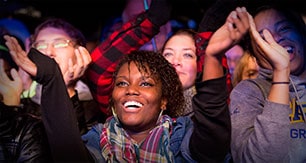 Help us fulfill our mission of proclaiming the Gospel of the Lord Jesus Christ to all we can by every effective means available to us and by equipping others to do the same.