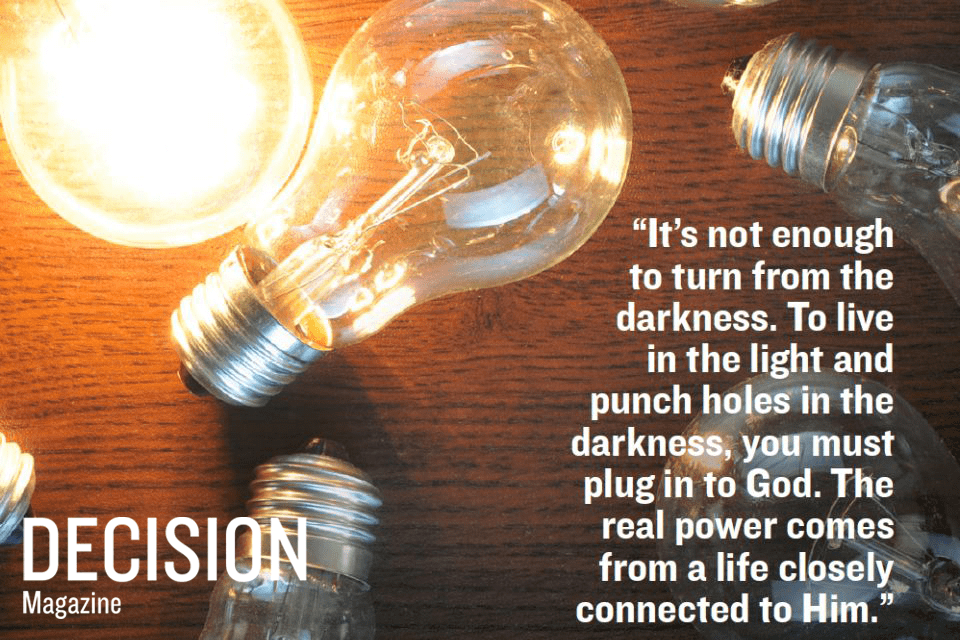 In part 3 of a yearlong series, pastor and author Skip Heitzig explores the challenge in 1 Peter for believers to be holy as God is holy.
I remember my B.C. days—my days before Christ—how I often felt alone in a room full of people at a party and how so many of my supposedly cool friends just wanted something from me. Good ol' days? Sure, if you like alienation, isolation, emptiness and longing! Isn't it better to be honest about those days—brutally honest, if necessary?
That's where the Apostle Peter comes in. With a refreshing dose of honesty, he reminds us of our calling as "obedient children, not conforming yourselves to the former lusts, as in your ignorance; but as He who called you is holy, you also be holy in all your conduct" (1 Peter 1:14-15). In last month's article, I noted how Peter instructed us to shape our concepts. Now, he moves from what we think to what we do: how we are to shape our conduct.
When it comes to our actions, there's a negative part—what we don't do—and a positive one—what we should do. If we are to move past our "former lusts," (all the bad stuff you used to crave), living in the past won't cut it. We must look and live in a new direction. We've got to learn to say no to one thing and yes to another.
That's Peter's thrust here. He's telling us, "If you're going to walk in the dark, if you're going to punch holes in the darkness, you've got to cut o_ the past. Say no to the old life. You were ignorant then; you're not now." No is a spiritual word. Just say no—no to the people you used to hang with, no to those Internet sites you used to visit, no to the past places and behaviors that brought you down. No compromise. No negotiation. Just walk away.
But that's not enough. Yes is also a spiritual word. Peter refers to believers as "obedient children." We're to say yes to God, yes to His commands and yes to His will. Peter's description of us is that we are to "be holy." The word holiness may sound like a very churchy word that we sometimes toss around nonchalantly, but I wonder if we really think about what it means.
In Isaiah's vision of God enthroned in Heaven, angels are praising the Lord as holy, repeating the word three times for emphasis, "holy, holy, holy" (Isaiah 6:1-3). It's remarkable that the particular character trait of God emphasized by the heavenly beings wasn't merciful, merciful, merciful, or just, just, just, or even loving, loving, loving. They emphasized
God's holiness—His uniqueness, His otherness. It's one of His most essential and distinguishing characteristics of the Divine nature. When Peter reminds us to be holy as God is holy, we should do as Eugene Peterson's paraphrase of the passage in The Message says and let ourselves be "pulled into a way of life shaped by God's life, a life energetic and blazing with holiness." If you're a Christian, there ought to be a family resemblance between you and your Father.
When I was a kid, I'd often go places and hear people say, "You're Lou Heitzig's son, aren't you?" It was a healthy kind of pressure to have to live with, to live up to his good name. Yes, I was my own person, but I was also Lou Heitzig's son. And just as we bear our parents' names, we also bear the name of Christ, as Christians. We are children of our heavenly Father. For you to live a holy life means that when people look at you—your actions and your words—they ought to think, You must be connected to God somehow.
In the days of Alexander the Great, one of his soldiers was caught deserting a battle. Alexander heard the charges, turned to the young man and asked his name. "My name is Alexander, sir," said the errant warrior. The emperor was taken aback, and then he became angry. Staring into the man's eyes, he said, "Soldier, you either change your behavior or change your name!" To represent Alexander's army was one thing; to bear his name took it to a new level of importance.
When you think about holiness, focus your will on wholeness. When you are holy, you become whole—complete, well-rounded—the goal of God in your redemption. Your honest, heartfelt pursuit of God will make you more and more like Him. Once you pursue Him and start emulating His traits, there's a power in that like nothing else—but you have to do as
Peter said and choose to be holy in order to access that power.
A man from a remote part of the world went to the big city for the first time and was dazzled by the electric lights, which he'd never seen before. He had been given extra spending money, which he invested in a sack full of light bulbs, switches and sockets. When he returned to his village, he started stringing them up outside his house, along the roof and in the branches of trees. His neighbors gathered and stared. "What are you doing?" they asked. "Just wait," he replied. "Just wait!" When nightfall came, the whole village had gathered, murmuring in anticipation. He held up his hands and called out, "Now, just watch this!" As he flipped the switch, nothing happened. No one had told him about electricity!
So it is with us. It's not enough to turn from the darkness. To live in the light and punch holes in the darkness, you must plug in to God. The real power comes from a life closely connected to Him.
C.S. Lewis once wrote: "How little people know who think holiness is dull. When one meets the real thing … it is irresistible. Even if 10 percent of the world's population had it, would not the whole world be converted and happy before a year's end?" The world doesn't understand holiness. People have to see it, and we have to show them. We've been where they are; we know that the best days aren't behind but ahead. We should say, "You want to know what God is like? Let me show you." D 2015 SKIP HEITZIG
SKIP HEITZIG IS PASTOR OF CALVARY ALBUQUERQUE (NEW MEXICO).
UNLESS OTHERWISE NOTED, SCRIPTURE QUOTATIONS ARE TAKEN FROM THE HOLY BIBLE, NEW KING JAMES VERSION. THE QUOTATION MARKED THE MESSAGE IS TAKEN BY PERMISSION FROM "THE MESSAGE: THE NEW TESTAMENT IN CONTEMPORARY LANGUAGE," BY EUGENE H. PETERSON, ©1993, 1994, 1995 EUGENE H. PETERSON, NAVPRESS, NAVPRESS PUBLISHING GROUP, COLORADO SPRINGS, COLO.
Give To Where Most Needed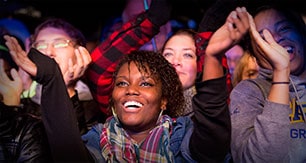 Help us fulfill our mission of proclaiming the Gospel of the Lord Jesus Christ to all we can by every effective means available to us and by equipping others to do the same.