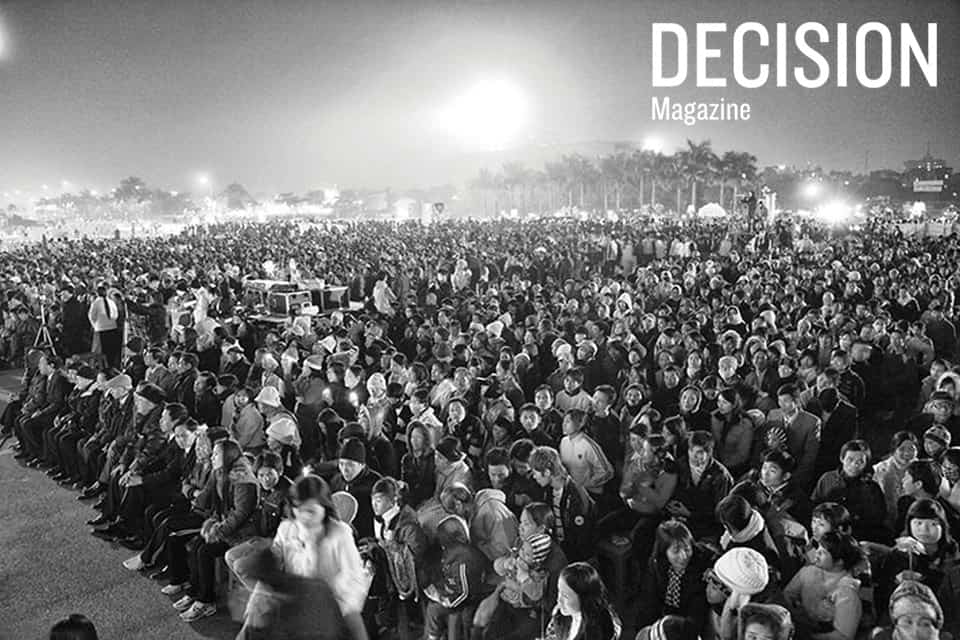 I was born in a non-Christian family in northern Vietnam—the cradle of communism in that country. I had no chance to hear about the Gospel in Vietnam, but if I had, it would have been hard for me to believe because of my family traditions and the political circumstances at that time.
Subscribe to Decision
Get your own subscription, or renewal, or bless someone by giving Decision Magazine as a gift.
SUBSCRIBE NOW
In 1990, I was sent by the government to Moscow, Russia, to study at the Moscow Technical University. The Soviet Union helped fund education for top students from Vietnam back then. I was so happy, but I had a question that I could not answer: "Why was I sent here? Was it just a coincidence?" Questions about life started tormenting me.
The Soviet Union was dissolved shortly after that, and many missionaries and large evangelistic campaigns came to Moscow. I heard the Gospel and believed in God during those years, through the testimonies of Russian friends who were drug addicts before they got saved. Jesus changed my life completely and gave it a new meaning. I believe that He Himself sent me to Russia so I could meet Him. In Russia, I was equipped with the Word of God in order to be sent back to Vietnam and preach His Word.
I finished my university degree then received my master's degree in electrical transport, while also going to Bible school. When I finished Bible school, I joined hands in establishing a church for Vietnamese people in Russia. This allowed us to reach out to the Vietnamese community through preaching the Word of God.
In 2003, God called my wife, Phuong, and me back to Vietnam to preach His Word, expand the church and raise up workers for the plentiful harvest. In the first years, we faced many difficulties, including being forced to move from house to house six times, often after being summoned and interrogated by different levels of authorities. The police would barge in on our church meetings and services and force us to stop, and they would threaten us or fine us for not having moved.
But praise the Lord, despite so many difficulties, I am now senior pastor of Word of Life Church in Vietnam, and God has enabled us to preach the Gospel to thousands of people for nearly 14 years in Vietnam.
Through our efforts, God has raised up churches totaling more than 4,000 members throughout 40 of our 63 cities and provinces in Vietnam. God helped us open a Bible school to train His workers, and more than 1,000 students have graduated to date, many of whom are now pastors, preachers and servants of God.
We dream of a time in the future when thousands of churches will be established throughout Vietnam, with huge revivals from North to South, and many Vietnamese missionaries will be sent by God to different countries in the world. Please pray for us so that these dreams will come true.
We thank God that Vietnam has undergone some positive changes through the years—the persecution is no longer as severe as it was. Churches are legally recognized to some extent, especially in big cities, and the role of Christians is more positively recognized. In fact, in 2009, the home churches in Hanoi were able to organize a large open-air evangelistic event, and I was chosen to preach. More than 2,000 people came to Christ that day. ©2017 Pham Tuan Nhuong
Prayer Requests for Vietnam:
Please pray that Vietnam will be more open for the Gospel and that churches will be faithful to proclaim the Good News.
Pray that Christians can reach the public by holding more large evangelistic meetings and events so that many people have a chance to hear the Gospel and come to God.
Pray that churches will have the freedom to worship God and preach His Word.
Give To Where Most Needed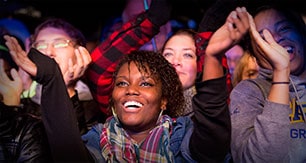 Help us fulfill our mission of proclaiming the Gospel of the Lord Jesus Christ to all we can by every effective means available to us and by equipping others to do the same.