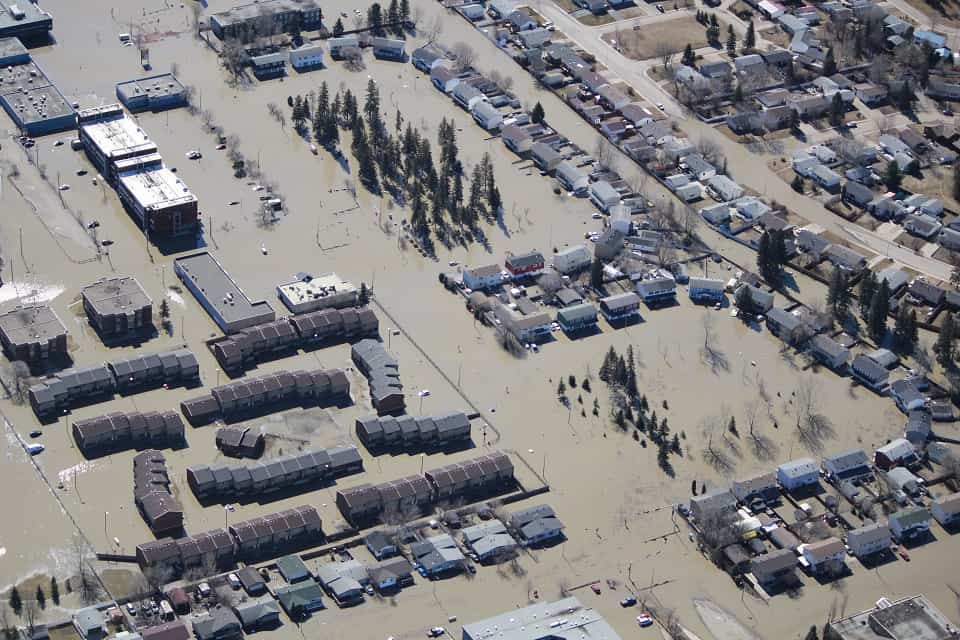 Ice-jammed rivers flooded in two northern Alberta communities—Fort McMurray and Fort Vermilion—causing devastating damage to hundreds of homes and forcing thousands to evacuate. In Fort McMurray, this is the second natural disaster in four years. Many still haven't recovered from the massive 2016 wildfire that destroyed more than 2,000 buildings, most of them homes.
>>Do you need prayer or someone to talk to?
Thanks to the prayers and donations from people like you, crisis-trained Billy Graham Rapid Response Team chaplains are responding (just as they did after the wildfire), going to both communities. Working alongside Samaritan's Purse volunteers, they will be offering prayer and comfort to residents, first responders and volunteers. When God opens the door, they will also proclaim the Gospel and give people an opportunity to accept Christ as their Lord and Savior
Please pray that God would work mightily through the chaplains, drawing many people to Himself. And please be part of this Kingdom work through your financial partnership.
Give To Rapid Response Team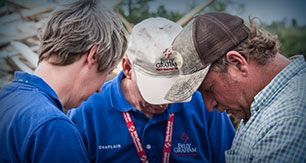 Your gift will provide for the training and deployment of our Rapid Response Team chaplains, who are deployed when natural or man made disasters strike in Canada and abroad. RRT chaplains serve and support hurting people affected by crisis, and share the message of hope found in Jesus.