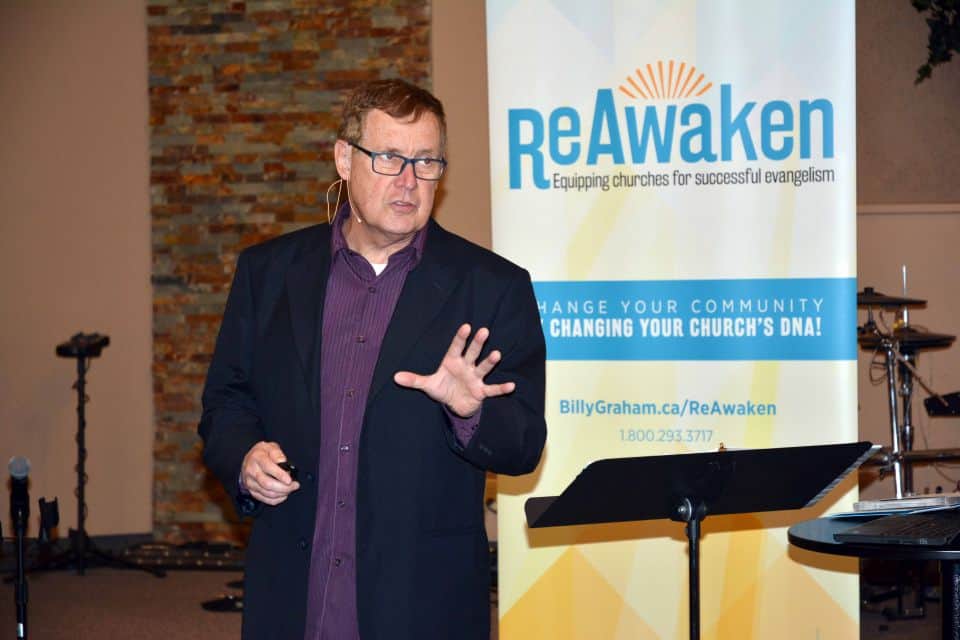 Pastor Tim Webster's life is full of distractions that sometimes keep him from spreading the Good News of Jesus Christ. That's why he made a point of attending ReAwaken, the Billy Graham Evangelistic Association of Canada's half-day evangelism seminar.
"The church today needs to make outreach to all ages a priority and attending ReAwaken is part of this," said the head pastor of St. Peter's Anglican Church in Okotoks, AB.
Tim's church hosted the June seminar, which featured encouraging, idea-focused messages from Rev. David Macfarlane, BGEA of Canada's director of national initiatives, and Rev. David Overholt, who pastors the next generation-targeted Church on the Rock near Hamilton, ON.
"Do we see our world only as it is?" David Macfarlane asked the 30-plus church leaders in attendance. "Or do we see God is not stuck and the past doesn't determine the future?"
Among Macfarlane's most important points were:
New believers need to learn the value and techniques of evangelism as soon as possible, while they still have a passion for the Gospel.
Churches that make evangelism their top priority are the churches that are growing. Even making outreach the second or third priority will usually stop it from happening.
Church leaders should concentrate their time and attention on working with and encouraging their congregation's most passionate believers. They are the people who will support and do evangelism.
David Overholt focused on how to keep young people from leaving the church. He noted the biggest question young people have today is: does faith work? Does it make any difference in church, at home, in the workplace? So many don't see it working, he said, so they abandon church and join the secular world.
But there are ways to fight that, Overholt said. Based on his own experiences as a pastor and seminary teacher, he recommended creating environments that make it easier for God to simply show up in people's lives.
At church, that means making a point of celebrating every time a person makes a faith commitment, being prepared to interrupt a service when an inspiring faith story comes up, and living out a commitment to praying often – whenever and wherever the Spirit moves.
At home, that means parents making a point of praying with each other and with their children regularly, and making a point of being seen regularly reading their Bibles and discussing what they're reading.
"There are inspiring ideas here," said southern Alberta pastor David Hooper during a break in the seminar. "I need to prod our people (at High River Full Gospel Church) to see what we can come up with to do evangelism."
Give To Where Most Needed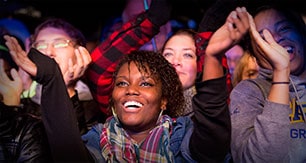 Help us fulfill our mission of proclaiming the Gospel of the Lord Jesus Christ to all we can by every effective means available to us and by equipping others to do the same.