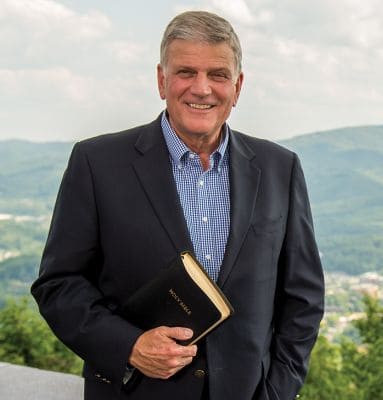 Change lives with the hope of Jesus Christ
Giving to those in need always has a blessing attached to it. As we give generously of ourselves and witness what God does with our gifts, we discover the reward of being part of something bigger than ourselves.
Planned giving balances your current and future needs with the opportunity to partner with the Billy Graham Evangelistic Association of Canada and our ministry. Also planned giving allows you to protect your assets from excessive taxes and provides more for you and your loved ones.
---
But just as you excel in everything-
in faith, in speech, in knowledge,
in complete earnestness and in your love
for us -see that you also excel
in this grace of giving.
2 Corinthians 8:7, NIV
AboutPlanned Giving Brochure Estate Planning Tool
Advisors with Purpose —Your Life, Your Legacy
Will the legacy you leave reflect the life you lived?
We would like to offer you the opportunity for a complimentary, confidential consultation with an estate planner who can help you gain a better understanding of what you need to do to put an Estate Plan in place, one that creates a legacy that reflects the life you lived.
We have partnered with an organization to offer you this unique opportunity to create a legacy that will impact the next generation and sustain meaningful charitable activities around the world.
ADVISORS with Purpose works with charities and churches to offer free and confidential estate plans that help individuals and families fulfill their desire to be faithful stewards of assets that will be left behind in their estate and will.
Connect with Advisors with Purpose
Schedule an appointment with an AdvisorEmail
What and how can I give?
Each of these planned giving options needs careful attention and prayerful consideration. If you would like to talk to someone to learn more about how you can become a partner, please contact us. We would be pleased to help you find the right balance in planning your legacy.
Wills
Your will is an excellent gift instrument and can be used to leave a legacy to your favorite charities. A Will is the cornerstone to any estate planning. It also is the last communication you will have with your family and it is another opportunity to reaffirm your priorities and values to them.
Download Resources for Wills
Will Worksheet
Duties of an Executor
Your Will Brochure
Appreciated Securities
You can donate almost any kind of property in many different ways. The most significant tax benefits will be available if you give stocks, mutual funds and bonds directly. You will receive a tax receipt for the market value of your donated assets, and also avoid paying capital gains taxes-a double benefit.
Registered Retirement Funds
The tax advantages of a RRSP generate significant benefits during a person's lifetime. Prior to retirement, funds invested in registered plans are tax deductible and then these funds grow in the tax deferred plan. But eventually the tax has to be paid. How might you reduce these taxes?
Life Insurance
Life Insurance is an excellent estate planning tool and it can be used to create a significant gift to Billy Graham Evangelistic Association of Canada. With a relatively low investment in premiums a significant charitable asset can be created and given to Billy Graham Evangelistic Association of Canada.
Annuities

A charitable gift annuity is an agreement under which you donate a capital sum to a registered charity and the charity in return guarantees you regular payments at an attractive rate for the rest of your life. Contact us for more information.
Real Estate
Property is often the largest asset that you own and yet it is not easily liquidated. But with proper planning it can be donated to the Billy Graham Evangelistic Association of Canada, resulting in some significant tax benefits while providing a generous gift to ministry.
Memorial Gifts
Memorial gifts are a unique way for you or others to honor the life of your loved one. It comes from the heart, for the benefit of many others.
Gifts in Honor
Honor gifts celebrate the accomplishment of your loved ones-a gift honoring a special birthday, anniversary, achievement, or just because. As well as making a tribute to your loved one, these special gifts impact the lives of others.
Why Give?
If you're still prayerfully considering whether The Billy Graham Evangelistic Association of Canada is a charity you'd like to help, we encourage you to read this enthusiastic endorsement from one of our longtime supporters.