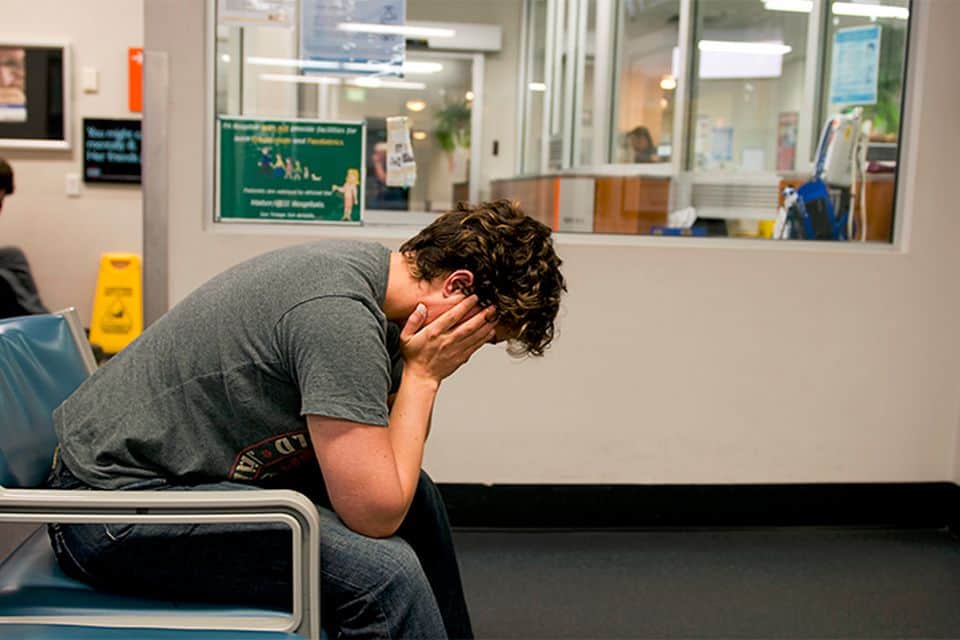 Nick heard the hospital monitors beeping as an IV pumped fluid into his body. All he could do was sit and wait. And think.
Lately, his thoughts kept turning to God and how he felt like he wasn't getting through to Him. Loneliness and fear had swept over his life. He had tried doing everything himself but realized it wasn't working. He needed a way out.
"I've become so angry, resentful, sinful. And I fear it's led to horrible, irreversible consequences," Nick typed from the hospital. He was on PeaceWithGod.net, pouring his heart out through an online chat conversation with a man he'd never met. On the other end of the chat was Alan Seitz, a trained volunteer chat coach with BGEA's Internet evangelism ministry, Search for Jesus.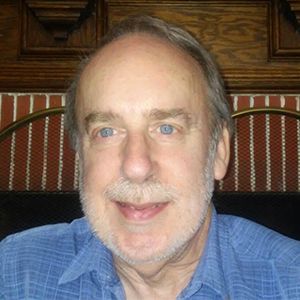 Alan Seitz, a trained Search for Jesus volunteer.
Nick typed as he awaited test results.
Alan, from his local California library, had already been praying for the person who would hop online and connect with him before the chat even began. Now that Alan was chatting with someone, he was thinking five times faster than normal, trying to answer his thought: where is this person in his faith? Regardless of Nick's circumstances, Alan told him what he knew—God was always there for him.
Nick had struggled with this idea and felt God had left him when he made bad decisions in the past. He explained:
"I fear I am talking into nothingness."
Even though Nick grew up in church, he was more concerned with doing things his own way. He had promised himself over and over again he would be a better person. As a recovering alcoholic, he tried helping other alcoholics stay sober but always ended up returning to his old ways, hurting himself and others.
"Though we are weak and sinful, [God] shows His power and glory to all people as He changes our lives by His Holy Spirit," Alan encouraged him. "His purpose is to be worshiped and glorified by granting us a new Spirit inside us to live a Christian life—not to do it ourselves, which is always impossible."
Alan hoped he was making a connection with this man so that this man might make a connection with God.
I fear I am talking into nothingness. —PeaceWithGod.net visitor
But Nick wanted the credit. His ego would be hurt by glorifying someone else. "I want to be a big deal, you know? My ego is very obstructive," he typed to Alan.
Alan told Nick he had a choice to make. Nick was determined to choose a relationship with God. He knew he couldn't go through his life without Him and admitted trying to feed his ego was childish compared to worshiping an all-knowing, all-powerful God.
"He knows our hearts," Alan said. "Aren't you glad He knows you up and down—and is right at your door inviting you to ask for His forgiveness and a life with Him?"
Nick admitted that he was a sinner, and he was willing to turn from his sins as God empowered him. After Alan shared with Nick how Jesus died on the cross for him, Nick submitted himself to God and accepted Christ as his Savior. "He may have all of me. Good and bad," Nick wrote. "I want Jesus to be my strength."
Alan encouraged Nick to read the Bible, go to church and pray with his Christian roommate so God might grow his faith and protect him from the enemy.
"The enemy uses my weaknesses to make me fail?" Nick asked.
Yes, Alan explained, but assured him that God also has wonderful plans for his life. Nick was surprised that God had plans for him even in that moment, when he was in a hospital still waiting on results.
Alan said he's been surprised how God has used him the past two years as a Search for Jesus volunteer, reaching people like Nick in their toughest times. He's also found that many people are open to sharing their spiritual struggles online, even if they might not feel comfortable enough to share in person.
At the same time, Alan, a middle school counselor, sees this as a challenge—to talk to people about Jesus not just behind a computer screen but face to face.
"We need to do our part, and the Lord is going to help us in the moment," Alan said. Just like He did with Nick.
You can share Christ with people around the world in their time of need—without leaving home. Learn more about volunteering with BGEA's Internet evangelism ministry, Search for Jesus.
Give To