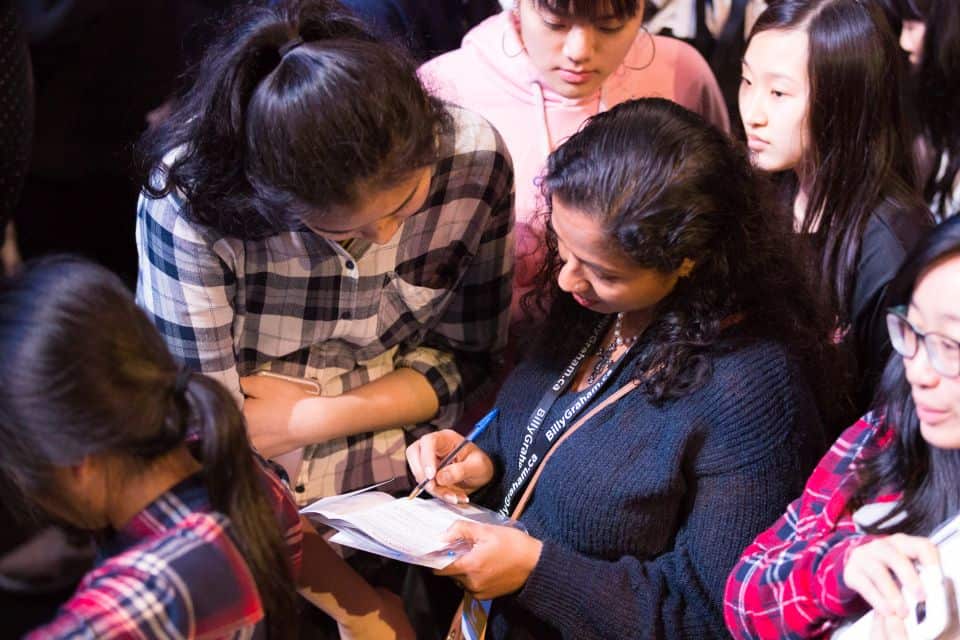 Debbie Staples took all the training that was required to be a volunteer counselor at Greater Vancouver Festival of Hope. But actually being a counselor at the three-day evangelistic outreach at Rogers Arena? She didn't feel up to that.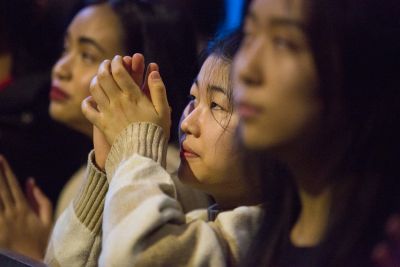 Hearing the message of hope.
"God was tugging at me, asking me 'where is your trust and faith in Me?'" the Vancouver resident recalled. So Debbie changed her mind and that opened the door for God to work through her to bring an 18-year-old university student to faith in His Son, Jesus Christ.
"Tegan wanted to accept Jesus; she said she was ready," Debbie said. Tegan was among more than 750 people who, on the first night of the Festival, accepted Franklin Graham's invitation to dedicate or rededicate their lives to Christ, who has "borne our griefs and carried our sorrows" (Isaiah 53:4, ESV).
As Debbie guided Tegan through the steps necessary to commit her life to Christ, "Tegan had this big smile on her face. She was calm; this was what she wanted."
As for her own reluctance to be a counselor, Debbie confessed, "I was quite nervous—I was shaking. But it's very exciting when someone is ready to that step of faith. I felt such joy that Tegan took that step."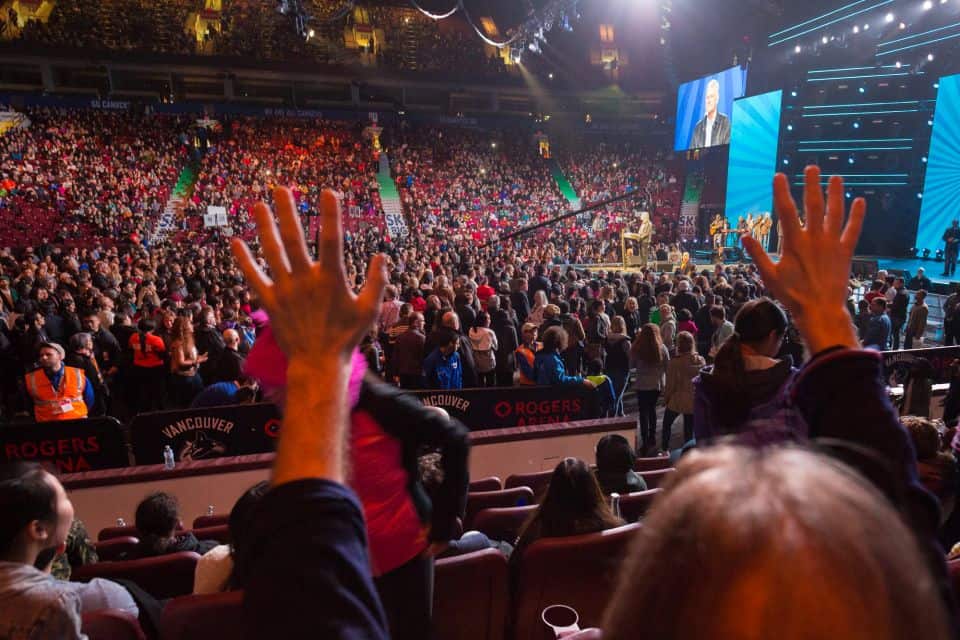 A crowd of more than 12,000 came to the Greater Vancouver Festival of Hope on Saturday.
Give To Where Most Needed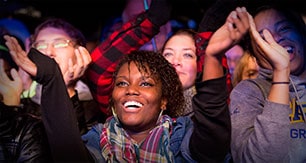 Help us fulfill our mission of proclaiming the Gospel of the Lord Jesus Christ to all we can by every effective means available to us and by equipping others to do the same.