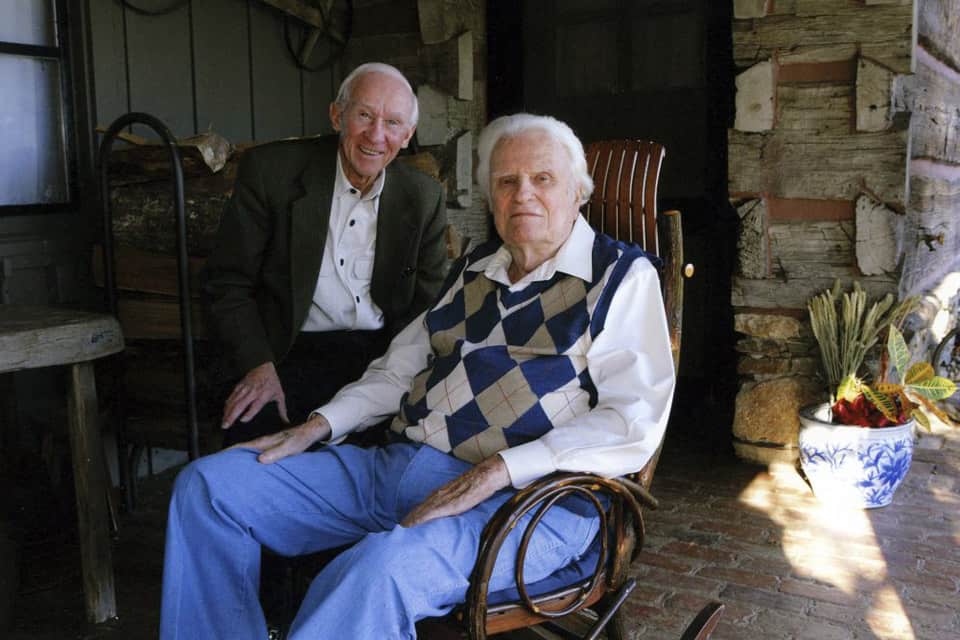 In 2008, Billy Graham's longtime photographer, Russ Busby, took a moment to reflect on more than 50 years of adventures with the Billy Graham Evangelistic Association (BGEA).
"He's very easy to photograph," Busby said of Mr. Graham. "He has a pleasant expression. It's real. Franklin is quite easy, too. It's been a lot of exciting fun."
On Tuesday, the photographer who saw dozens of countries from behind the lens went home to see Jesus face to face. He was 86 years old.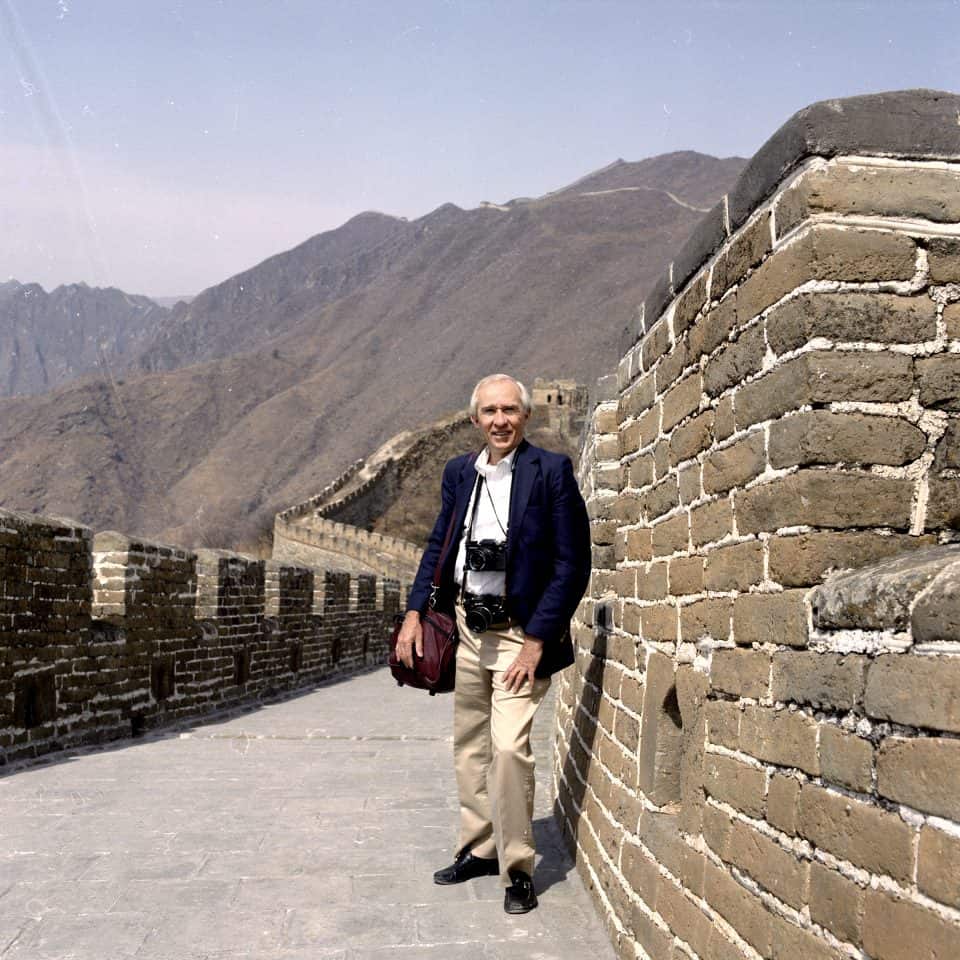 'They Needed Better Pictures'
Russ Busby first encountered Billy Graham's ministry in 1956. Mr. Graham was in Oklahoma City holding an evangelistic Crusade, and Busby had been managing a local portrait studio. He saw some advertisements about the event, which led him to two conclusions: First, he decided to go see what the Crusade was about. And secondly, in Busby's words: "They needed better pictures."
"So I found out what hotel they were staying at, and I took some of my work to them," Busby said.
He wound up photographing the Crusade for two days. A member of Mr. Graham's leadership team was impressed with the photos, and he invited Busby to join the ministry.
"About four months later, I did," Busby said.
At first he was confined to BGEA's headquarters in Minneapolis, helping a layout artist. But it wasn't long before he was back behind the lens.
"I realized at the outset that God did not need my talents, he wanted my life," Busby told The Oklahoman in 1983. "When I learned that lesson He put me back with a camera."
Family at Home and on the Road
Busby was married for more than 50 years before his wife, Doris, died in 2003. He once said, "The best gift that God ever gave me was Doris."
They had four children, two of whom have passed away. Busby leaves behind numerous grandchildren and great-grandchildren, as well as his son and daughter.
It could be said that Busby also had another family of sorts—the traveling group of men and women who work behind the scenes as part of the BGEA team. Busby developed lasting friendships with many of his colleagues, and he was particularly close to the Graham family.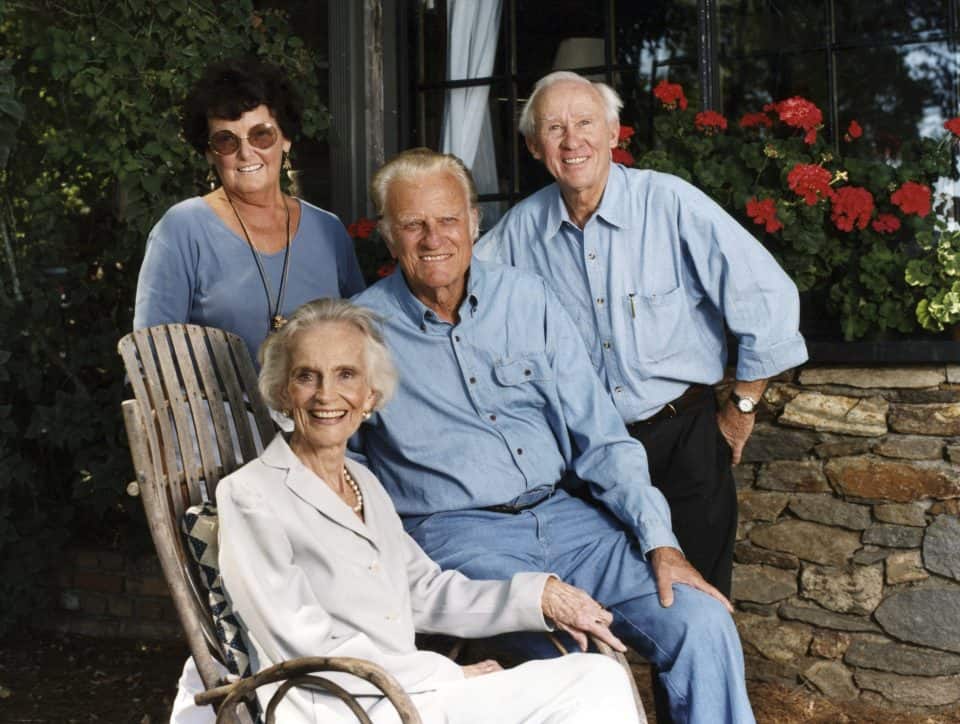 "Anyone who had the privilege of meeting Russ Busby was lightened by his humor, captured by his love for people, and most of all touched by his devotion to his Savior Jesus Christ," Franklin Graham shared on Tuesday. "Russ was wiry and never ceased to maneuver himself to capture just the right shot. Hardly ever was he seen without a camera strapped around his neck. He will be missed but never forgotten."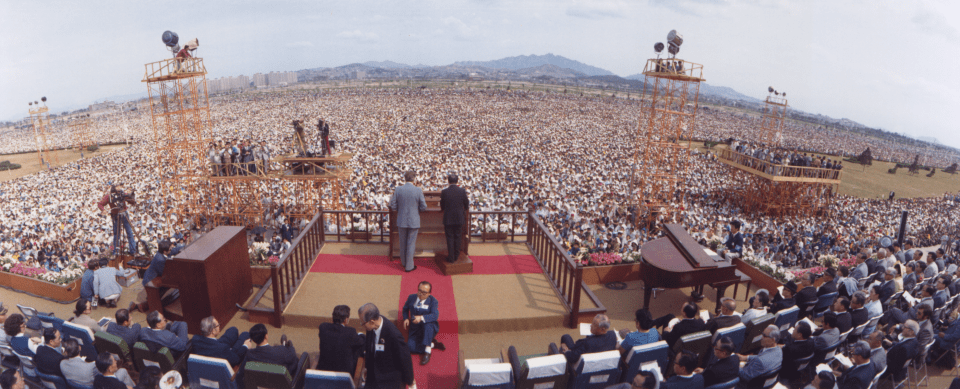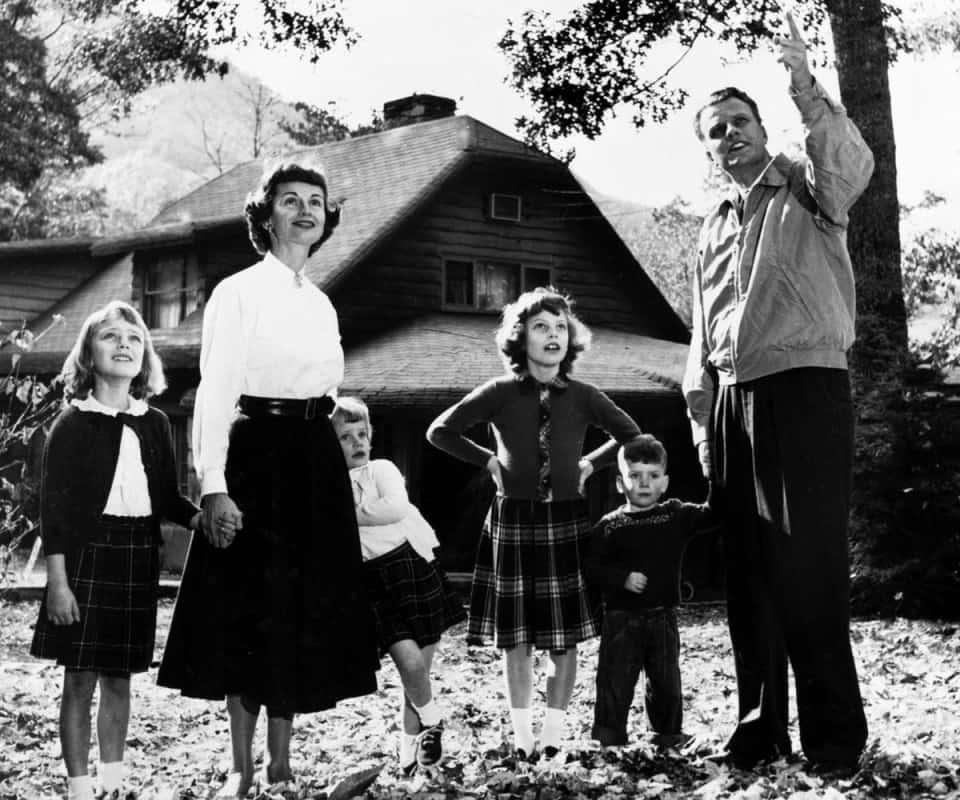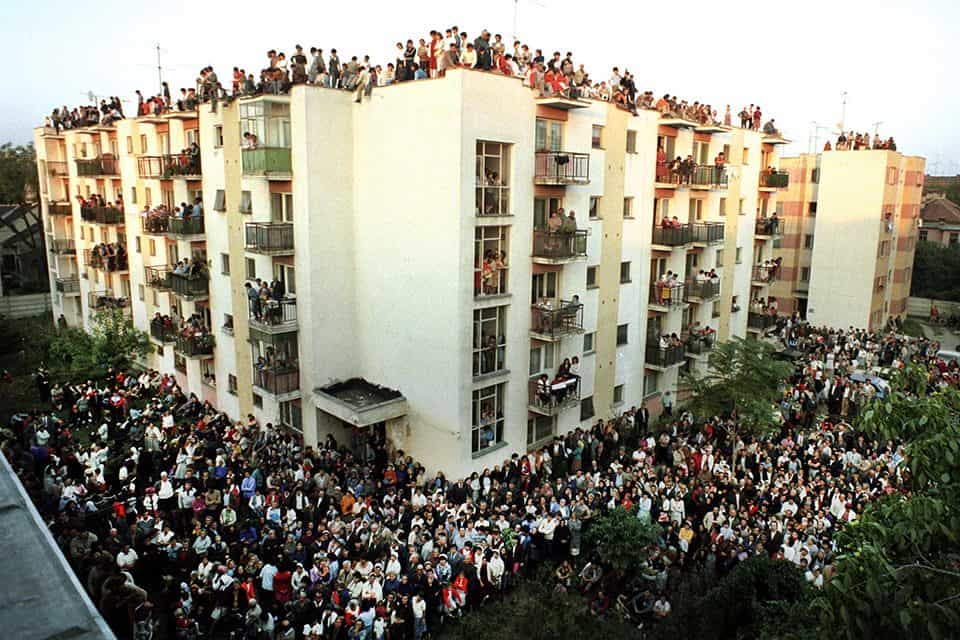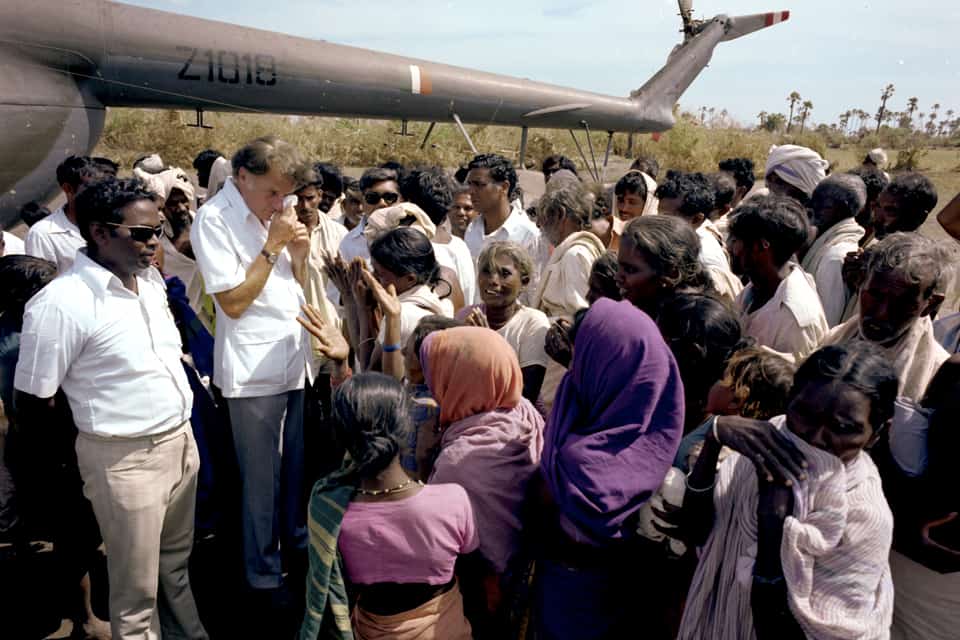 'He Was Greatly Trusted by Billy Graham'
Blair Carlson was part of the BGEA team for 26 years, serving as the international Crusade director as Billy Graham preached in London, Paris, Moscow and around the world. Carlson called Busby a mentor and "a big brother in the best sense of that phrase."
Like so many others who knew Busby personally, Carlson was quick to mention his dry sense of humor and the ever-present camera hanging from his neck.
"We used to tease him that he couldn't prove that he had gone to any Crusade or worked with Billy Graham because there were no pictures of him."
Photos of Busby on the job are indeed rare, but they do exist. It's the photos Busby captured, however, that have been seen around the world on the covers of magazines and books, including Busby's own labor of love, Billy Graham: God's Ambassador.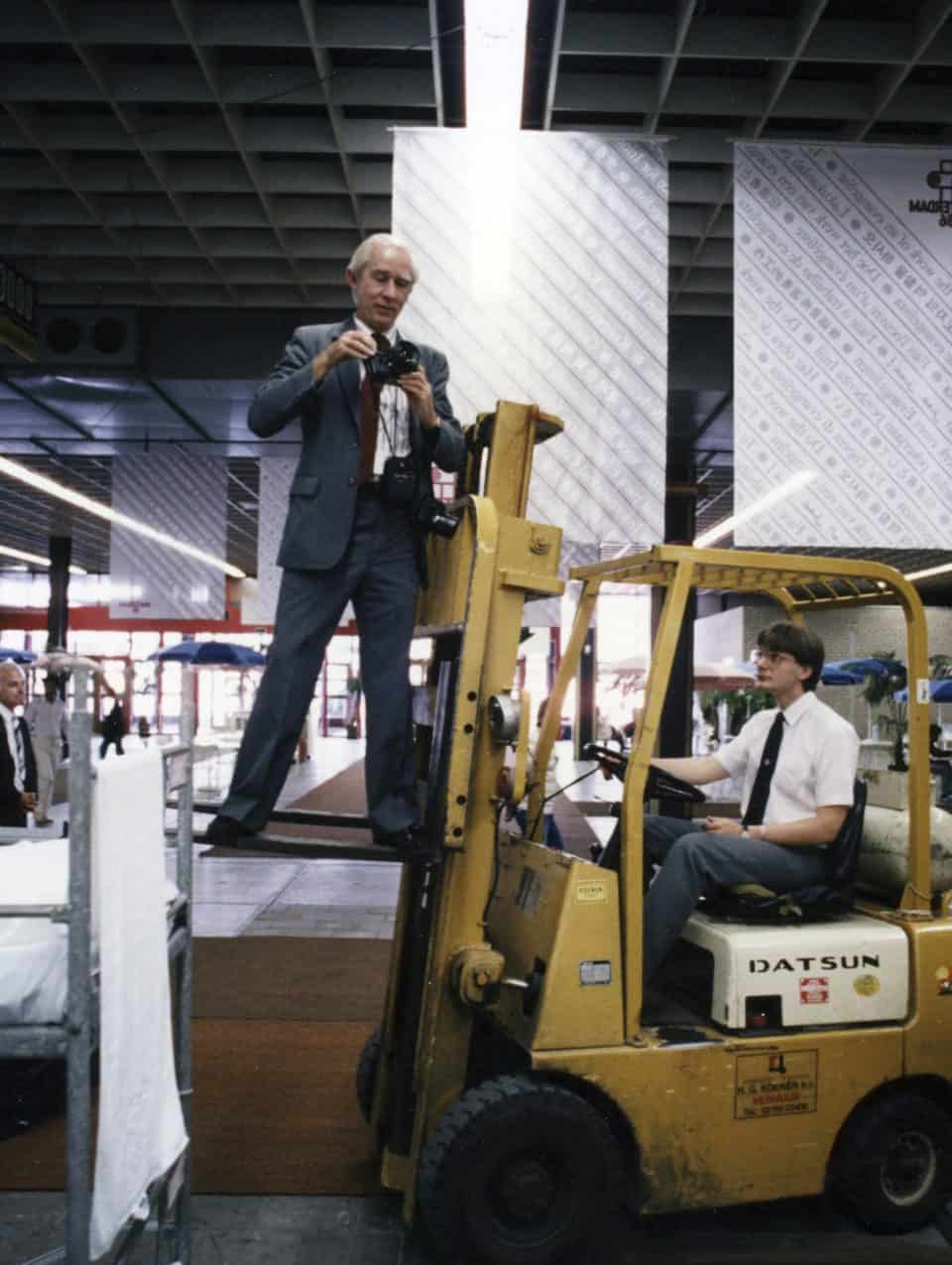 "He was greatly trusted by Billy Graham because he just knew when to be around and when not to be around," Carlson said. "He really could sense the atmosphere of the situation. He knew the power of photographs and the importance of documenting things, and he was absolutely superb in that. But it was balanced by a great sense that if it was a sensitive moment or Mr. Graham was praying with someone or something like that, he would stay out of the way."
'No, Thank You'
In Billy Graham's autobiography, Just As I Am, Mr. Graham expresses his deep appreciation for Busby and shares a few stories about the wiry photographer who wasn't afraid to say "no" when necessary.
"At one stage in his long career with us, President Johnson tried to lure him away to become the official White House photographer," Mr. Graham wrote. "Russ declined, saying he felt God had called him to our ministry."
It would have been easy for Busby to second-guess that calling on his first international trip with BGEA in 1962. Billy Graham had accepted an invitation to share the Gospel throughout Latin America, where the political situation had many countries in a state of turmoil. The failed Bay of Pigs invasion had happened the previous year, and the Cuban missile crisis would take place that fall.
In Venezuela, violent protests were breaking out as the BGEA team arrived in January 1962. Billy Graham wrote about one incident in the city of Maracaibo, where he had been asked to speak at a meeting in the middle of the day:
"Not long into my remarks, a rock smashed through a window, followed by a bullet or two. We ducked under the table. Newsweek said I was praying the Lord's Prayer; I don't remember what I was praying, but the man who introduced me said we had better get out.
"Our escort told us we would have to stay in a back room for a time, however; he needed to size things up for himself. On our way down the narrow hall, three young girls ran toward us. 'Yanqui no! Castro si!' they yelled as we passed each other.
"While waiting in the back room with the lights out, I made a suggestion to Russ: 'Why don't you go out and get some pictures of what's happening? They might be some of the best pictures of your life.'
"'No, thank you,' he said firmly. 'They might be the last pictures of my life!'"
'He Was Just in the Background'
Nearly everyone who observed Russ Busby at work mentioned his knack for keeping a low profile.
"He was just in the background doing what he was supposed to be doing," said Billy Graham's longtime secretary, Stephanie Wills. "Mr. Graham trusted that Russ was doing a good job, and I think they enjoyed one another when they were together."
Blair Carlson described Busby as a man who "had a great sensitivity to God." It seemed Busby made sure he was not so consumed by what he saw through his lens that he missed what was happening beyond the viewfinder.
Busby knew that God was at work, and he could spot people who needed prayer or encouragement, Carlson said. And he had a keen awareness that he was part of something much bigger than himself or Billy Graham. Busby was documenting the visible signs of an invisible God on the loose and on a mission to draw people of every culture and nationality to Christ.
"We relegate Russ to a camera, taking pictures, but in actuality he had a very important role in communicating the message, personally and in praying," Carlson said. "I know God used him greatly in just augmenting all that was going on."
In the process, Busby had a front row seat to half-a-century's worth of world history. But as Carlson pointed out, "it wasn't for him. He was really trying to use it to do his part in getting the Gospel out."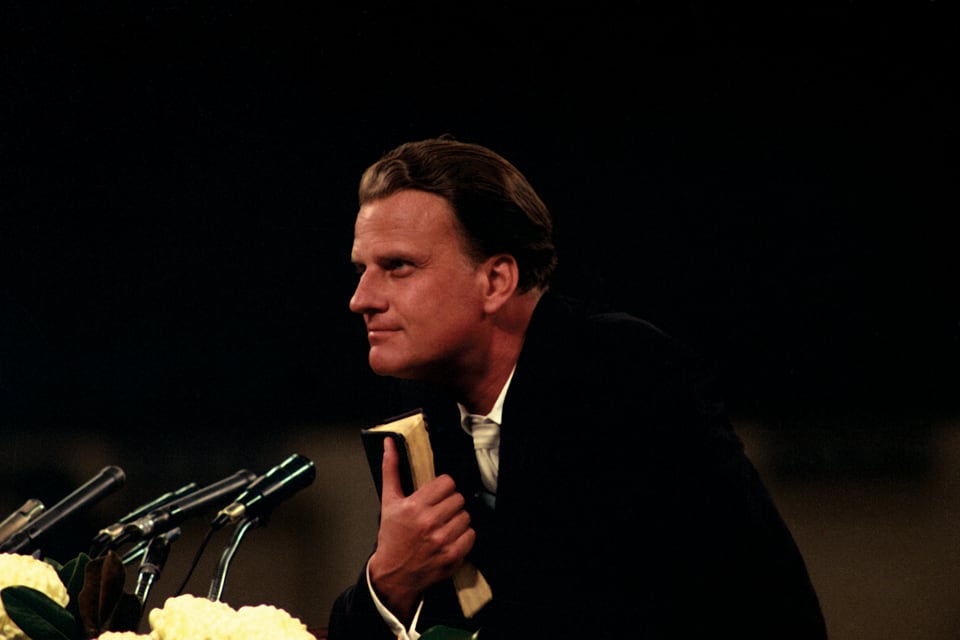 Give To Where Most Needed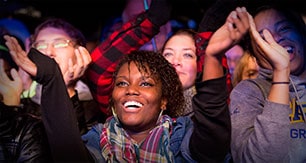 Help us fulfill our mission of proclaiming the Gospel of the Lord Jesus Christ to all we can by every effective means available to us and by equipping others to do the same.