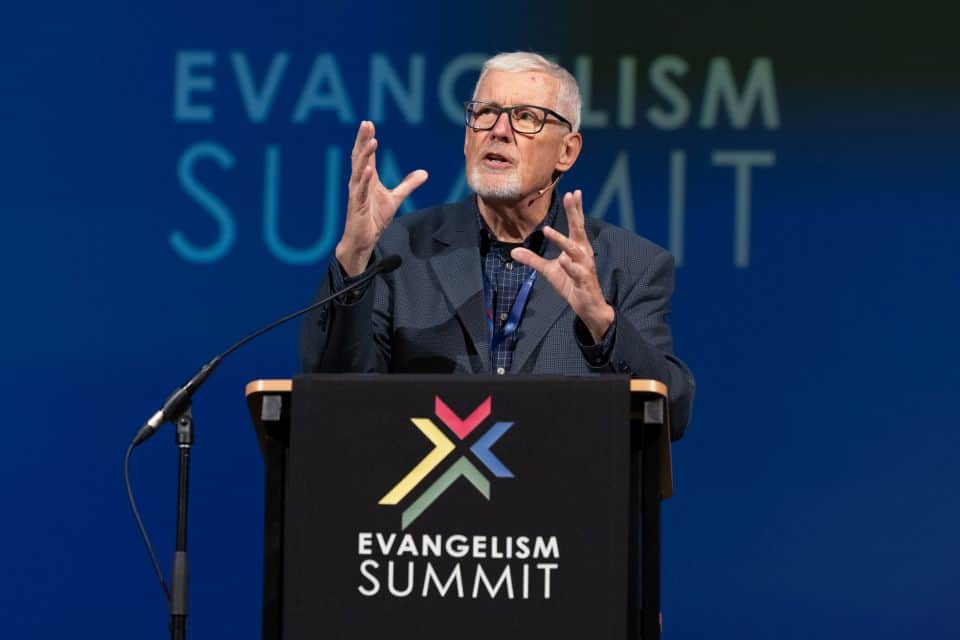 Artur Esau grew up in a church that prioritized evangelism. He longs for this to be true in congregations across Canada, and that's why he attended the Billy Graham Evangelistic Association's Evangelism Summit in Toronto.
"I came with the intention of mobilizing outreach and revitalizing the church," said the lead pastor at Markham Missionary Church.
Subscribe to Decision
Get your own subscription, or renewal, or bless someone by giving Decision Magazine as a gift.
SUBSCRIBE NOW
More than 1,300 pastors, church leaders and evangelism-focused Christians attended BGEA's one-day Evangelism Summits in Toronto, Halifax, and Calgary this October.
They were encouraged and challenged by speakers such as Will Graham; U.K. author and theologian Amy Orr-Ewing; Charles Price, pastor-at-large for the People's Church in Toronto; and Canadian evangelist David Macfarlane.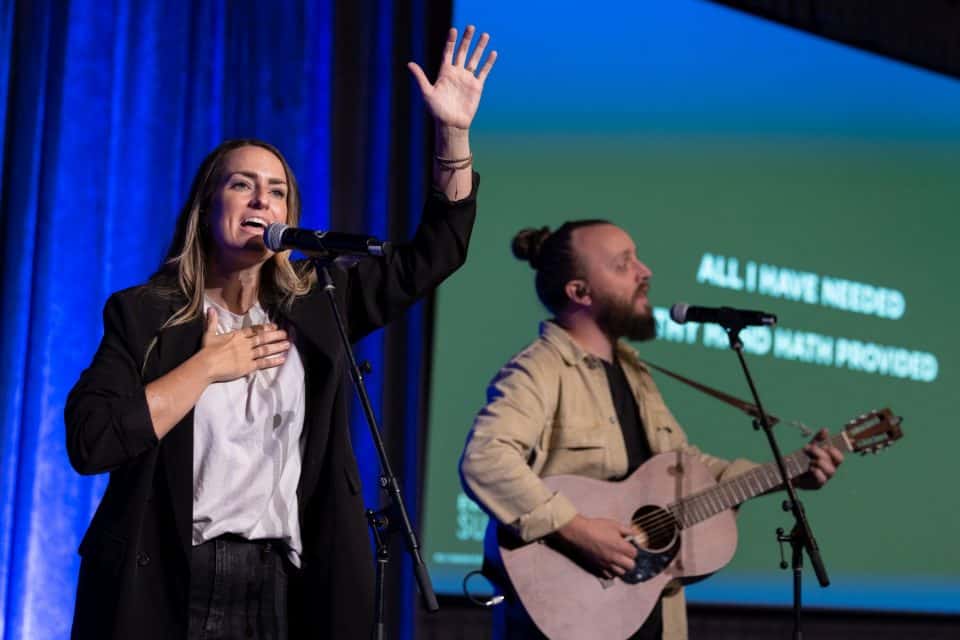 "There's a cost to sharing the Gospel, but we do it anyway because we love Jesus and He suffered for the Gospel," said David, a former director of national initiatives with BGEA of Canada.
David's words connected with Artur, who noted, "Evangelism is growing in my heart, to be bolder in preaching the Gospel. I've been praying for the anointing of the Spirit to do what needs to be done because Jesus is coming."
"What will make us willing to share the Gospel, no matter what?" David asked the audience. "Love compels us, urges us, motivates us." And if it doesn't? Then, "I have to look at my own heart and admit I don't love the lost."
Will Graham, who has led many evangelistic outreaches in almost every Canadian province and territory, emphasized that evangelism must mean creating disciples, not just new believers.
"Converts are not the same as disciples," he told the audience in Calgary. "We're to teach people to obey all that Jesus commanded."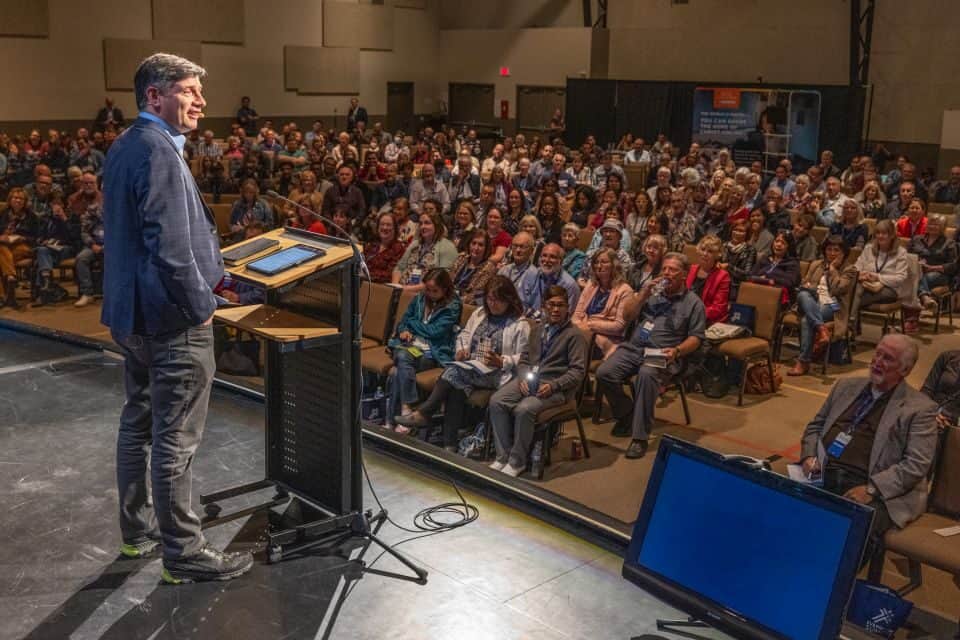 Baptism, he said, is the first step of obedience. The next step is serving as examples to new believers—modeling what it means to live out our faith in Christ.
"We give people information, but we don't live it out," Will said. "You have to be one with Christ. You have to be in Christ. When we're apart from Christ, we can do nothing."
Charles Price emphasized the need to fully understand Christ's sacrifice in order to truthfully and effectively proclaim the Good News of salvation.
"What lies behind the cross is judgment," Charles said. "The problem with sin is not just that it messes us up; it provokes God's wrath. So, Jesus didn't die for us, though we are the beneficiaries. He was addressing God's judgment."
Focusing on the results of Christ's sacrifice, Charles pointed out, "We are forgiven because we are justified. Grace is the application of what Christ has done for us. From the cross flows justification and from justification, reconciliation to God."
In her message, Amy Orr-Ewing addressed some Christians' tendency to believe the world's problems are too much for the Gospel.
"Have we become discouraged and wondered if it's all worth it?" she asked those attending the Halifax summit. Then she noted, "The rage we see today is pointing toward God, not away.
"Can we see this moment as an opportunity to contend for the Gospel? Do we actually believe in Jesus and the power of the Gospel? Do we profoundly know that Jesus is wonderful?"
These challenging questions, and how they focused everyone at the summits, were what Kelly Steffen needed to see and experience.
As church ministry coordinator at Prairie College in Alberta, Kelly was part of a college tour of churches earlier in 2022. "We were really deflated because we heard of brokenness, infighting, and a loss of passion for the Gospel," he said.
"Coming here, I had a sense of reawakening," he said. "God is still at work, and there's potential for great things to happen as the church comes together in unity to exalt Jesus and get back on mission." ©2022 BGEA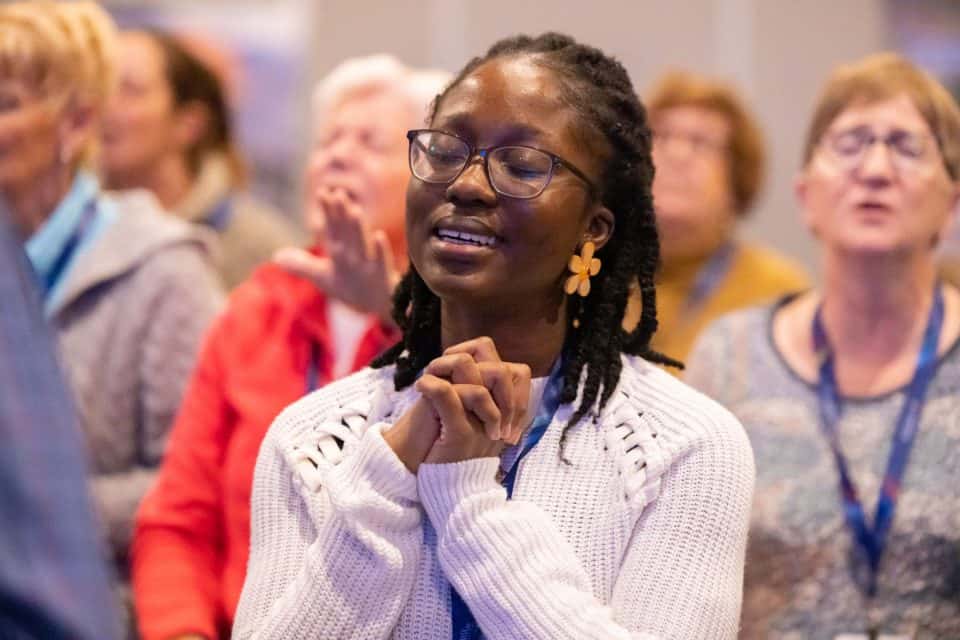 Give To Where Most Needed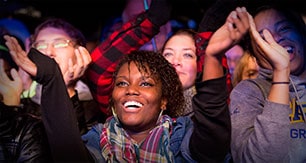 Help us fulfill our mission of proclaiming the Gospel of the Lord Jesus Christ to all we can by every effective means available to us and by equipping others to do the same.