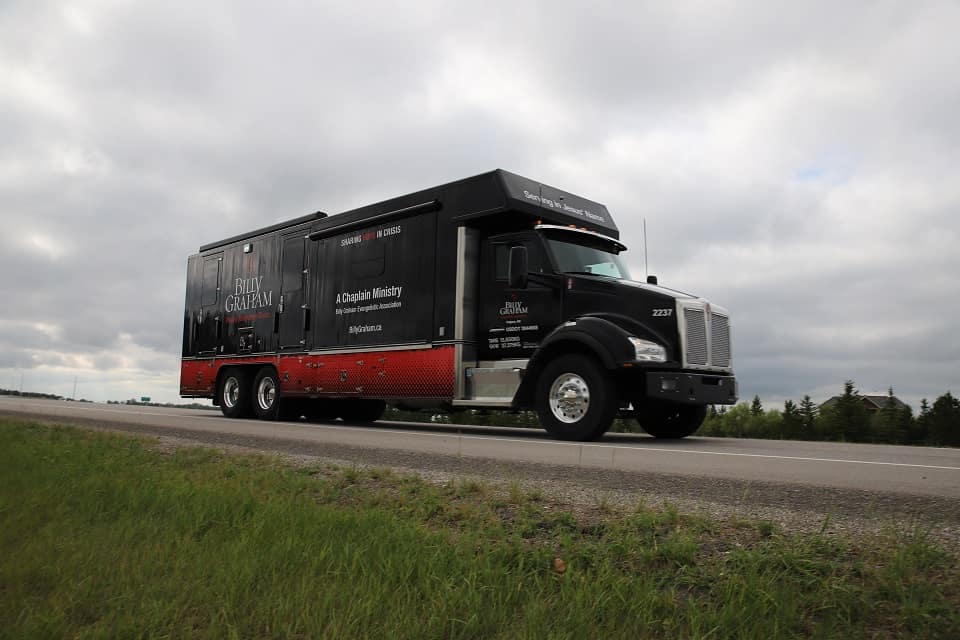 Myrna* was struggling with a lot of sorrow during the past decade, long before Hurricane Dorian hit her Prince Edward Island Home.
Myrna had already suffered through the deaths of both of her parents and two brothers. And when Dorian arrived in early September, she was visiting another brother who'd almost died from heart failure. Adding to the weight on her shoulders is her husband Bob's back problems that prohibit him from working.
Crisis-trained Rapid Response Team chaplains, funded by donations from Billy Graham Evangelistic Association donors like you, visited Myrna and Bob while Samaritan's Purse volunteers were cleaning up fallen trees and other hurricane debris in their yard.
The chaplains prayed with Bob and then Myrna, and shared the Billy Graham Evangelistic Association's Steps to Peace With God booklet with them. The booklet invites people to pray and commit their lives to Christ. Both Myrna and Bob gratefully did so, for which we rejoice.
"Myrna was ready to hear some good news!" says Rick, one of our chaplains, in summing up his encouraging time with her and Bob.
The same day, Rick and another chaplain visited Barb* after Samaritan's Purse removed fallen trees and debris from her yard. Barb was very grateful for the help because her husband, like Myrna's husband, has chronic pain that stopped him from doing any Dorian clean-up or from having regular employment.
Although Barb grew up attending Sunday school, she was no longer attending a church, had no personal relationship with Christ, and no assurance of where she would go after death. Rick shared Steps to Peace With God with her, and Barb prayed to accept Christ into her life. All praise be to our God!
Chaplains also knocked on the door of a woman who was depressed after her husband abandoned her. The woman expressed a sincere faith in Christ, so chaplains prayed with her and encouraged her to connect more closely with a friend and her nearby church. They also pointed the woman towards a divorce care small group for ongoing support.
Later that day, Rick met a retired fisherman, gave him a bottle of water, and struck up an enjoyable conversation about fishing. Rick eventually asked Jerry* if he knew what would happen to him when he died. Jerry said he wasn't sure, but welcomed the opportunity to read Steps to Peace With God and pray to accept Jesus as his Savior.
Jerry indicated he'd like a follow-up visit at his home, and Rick promised him that would happen soon.
As our chaplains continue to provide emotional and spiritual care to Hurricane Dorian victims, we know many other people—in PEI and other parts of Canada—are hurting deeply, and urgently need to comfort and strength that comes through a relationship with Christ. You can introduce them to Christ by supporting the Rapid Response Team ministry through your donations and prayers. Will you, please?
*Name changed to protect the person's privacy.
Give To Rapid Response Team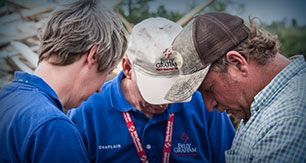 Your gift will provide for the training and deployment of our Rapid Response Team chaplains, who are deployed when natural or man made disasters strike in Canada and abroad. RRT chaplains serve and support hurting people affected by crisis, and share the message of hope found in Jesus.