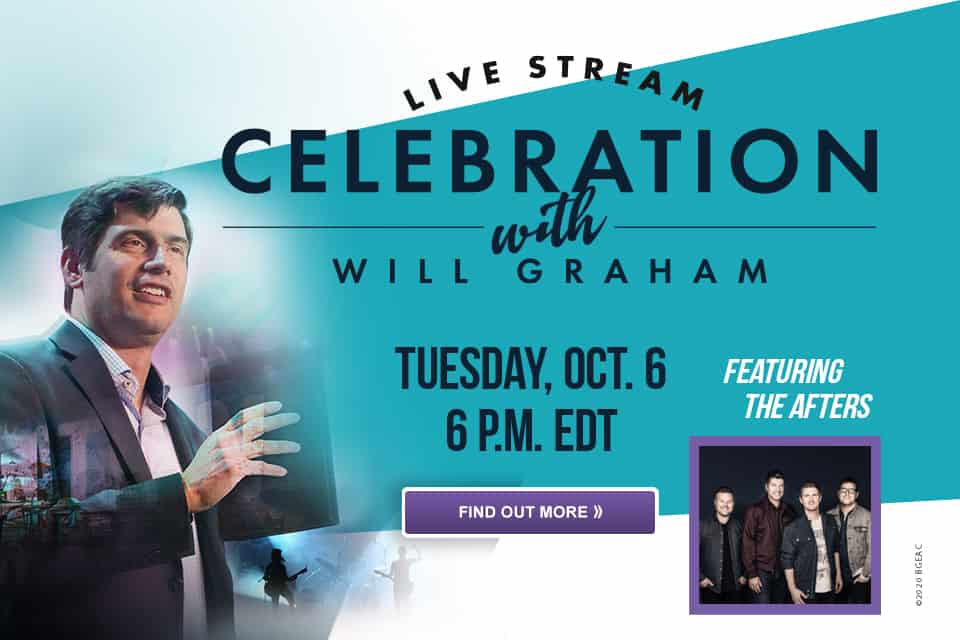 "When the disciple Andrew first saw Jesus, he couldn't keep the Good News to himself. 'Andrew then went to find his brother … and he brought [him] to meet Jesus.'" —John 1:41–42, TLB
Do you have friends or loved ones who are far from God?
You can reach them with the Good News through a special livestream event with Will Graham and The Afters on Tuesday, October 6, at 7 p.m. ET.
>> Watch Will Graham live on Tuesday, October 6 
As vice president of the Billy Graham Evangelistic Association (BGEA), Graham shares the Good News at outreaches around the world. In recent months he has used online platforms to reach hundreds of thousands across dozens of countries with the Gospel.
"All around us, there are people sinking in despair with their hearts far from God. How often do we watch our co-workers, family, friends, and neighbours struggle through life without sharing with them that they can find true freedom in Christ? Don't miss this chance to reach them with His love. Join us for this livestream message of hope and encourage your friends to watch."
Here's a simple plan to help you reach out to others and invite them to watch the online event:
Share this Facebook event on social media.
Consider where you live, work, or go to school—this is your mission field. Write down the names of people you know who need Jesus Christ.
Pray for those on your list, that God will use you and this event to share His love with them.
Reach out to each person on your list and encourage them. Check in by phone, online, or—if it's a safe setting—in person. Your conversations can eventually open the way to talk about Christ.
Let each person on your list know about the online Celebration and encourage them to watch it. Today, send them an invite to the Facebook watch party and post about it on social media again. Then pray.
Afterward, look after those who may respond to Christ or even begin to show interest in the Gospel. They need your encouragement. Continue to love and pray for those who do not respond.
Give To Festivals and Celebrations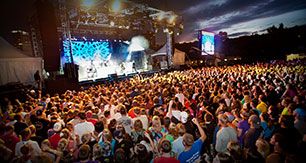 Your support will help us proclaim the Gospel of hope in Jesus through our Festival and Celebration evangelism events, which feature inspiring music from well-known Christian artists, powerful stories of transformation and Gospel messages by Franklin and Will Graham.