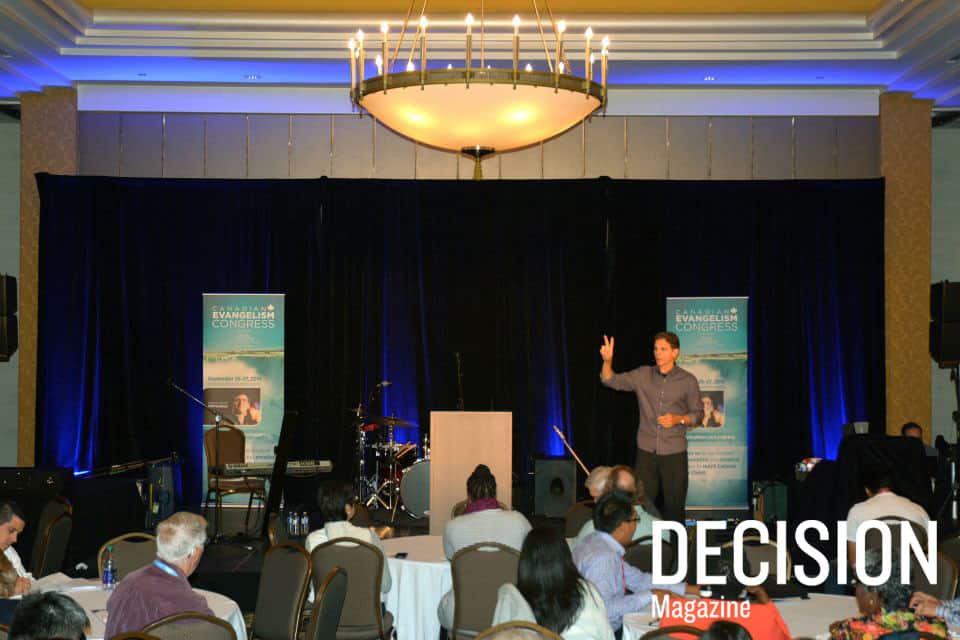 Fresh ideas for sharing the Good News will abound this fall in Edmonton at the second Canadian Evangelism Congress, when like-minded believers from diverse backgrounds explore what David Macfarlane calls "new ways of reaching people with the old Gospel."
Macfarlane is Director of National Initiatives with the Billy Graham Evangelistic Association of Canada (BGEAC), which will host the Sept. 25-26 event intended for church leaders and anyone else in Canada who has a passion for outreach."
If people can come away with new ideas, it can revolutionize their ministry—I see that happen all the time," said Macfarlane, one of the main speakers at the congress, which will be held at Fantasyland Hotel in West Edmonton Mall. For Winnie Manu, a key takeaway from last year's congress in Niagara Falls, ON, was a perspective-shaping thought from one of the speakers: "Do you see people as ordinary people, or people going to hell [without the saving grace of Jesus Christ]?"
Subscribe to Decision
Get your own subscription, or renewal, or bless someone by giving Decision Magazine as a gift.
SUBSCRIBE NOW
That question has inspired Winnie. "I love to see souls saved," she says. "I love to see people's relationships with the Lord restored." Originally from the west African nation of Ghana, Manu is an ordained minister and founder of Welcome Home Evangelistic Ministries in Brampton, ON.
"The whole conference was very refreshing, very empowering," she says. "We all need tools for evangelism. By going to the congress, you will get new tools in your toolbox."
This year's featured speakers include Charles Price, who came to Christ through a Billy Graham film at the age of 12 in his native England. Charles has preached in more than 80 countries on five continents as former principal of Capernwray Bible School, pastor of the Peoples Church in Toronto (with an average weekly attendance of 4,000), and Bible teacher on the Living Truth TV program.
Returning for this year's congress is Mark Hughes, founder and lead pastor of Church of the Rock in Winnipeg. Since its beginnings in 1987, the church has grown—mostly through creative evangelism—to more than 2,500 regular attendees at three campuses.
Canadian Danielle Strickland, now based in Los Angeles, is on the roster too. Strickland is a social justice advocate, officer with the Salvation Army, author, podcast host, and ambassador for Compassion International. Strickland's website sums up her passion: "Her aggressive compassion has loved people firsthand in countries all over the world, where she has embraced, learned, cared, evangelized, taught, and exhorted individuals and crowds to surrender to the boundless love of our great God and Savior, the Lord Jesus Christ."
The congress's plenary sessions and elective classes will examine topics including:
Cross-cultural evangelism.
Building a prayer foundation for evangelism.
Creating a DNA for evangelism.
Reaching those in prison with the Good News.
Combining social action with evangelism.
What is My Hope and how can your church use it?
Leveraging what you already do for evangelism.
Also, in celebration of Canada's 150th anniversary, congress attendees will be invited to gather around a map of Canada and commit to sharing the Gospel more intentionally and creatively.
That is one of the major strengths of the congress—providing believers with a sense of unity as they share the Gospel in their communities. Networking opportunities throughout the two days can result in lasting relationships that can prove fruitful for sharing the Gospel collaboratively.
For example, Manu met a man at last year's congress whom she eventually invited to share his testimony at Welcome Home's fifth-anniversary celebration.
Another example is Major Doug Binner with the Salvation Army, who brought about 20 church leaders to last year's conference. Several of these delegates are now planning mini congresses in Nova Scotia, Newfoundland, and Saskatchewan.
"That's all an outcome of the congress and the relationship we're building with David Macfarlane and the BGEAC team," said Binner. "It was an awesome experience for every one of those folks."
As the Territorial Corps Ministries Secretary based out of Toronto, Binner provides coaching and resources to more than 300 Salvation Army churches.
"When I learned about the congress, I thought it was an opportunity to be inspired and equipped to do evangelism," he said. He appreciated the passionate teaching and "the emphasis that was placed on prayer—that evangelism has to begin with and be undergirded by prayer."
Another key takeaway was inspiration to better equip Salvation Army officers and church leaders with the tools to share their own stories in the midst of their busy, high-tech, high-stress world.
That's a good reason in itself for Canadian Christians to set aside time to attend the congress; it's an opportunity to get away and focus on the Gospel, "because it is the power of God that brings salvation to everyone who believes" (Romans 1:16, NIV).
©2017 BGEA
Give To Where Most Needed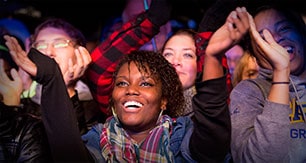 Help us fulfill our mission of proclaiming the Gospel of the Lord Jesus Christ to all we can by every effective means available to us and by equipping others to do the same.