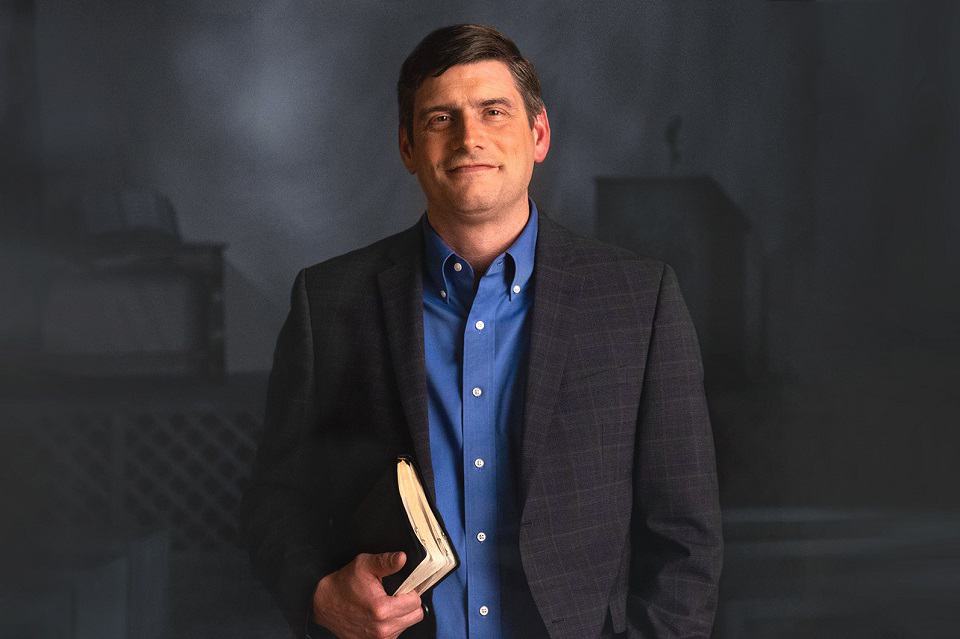 It's hard to believe that three years have passed since my grandfather Billy Graham completed his journey and entered the presence of Jesus. After a lifetime of proclaiming the hope of the Savior, God called him home. He looked forward to Heaven. It wasn't just a "someday" or "I hope" type of longing, but an absolute surety that was just on the other side of the horizon.
During the Easter season, we focus on the sacrifice and resurrection of Christ, His victory over death and the grave. It was that pivotal event—the most important moment in the history of mankind—that allowed my grandfather to hold such great hope for eternity.
Indeed, Christ's victory over the grave offers hope to all who would hear it and respond, and your support and prayers have allowed us to proclaim it around the world.
Thanks to your generosity and faithfulness, thousands have received the Good News of Jesus Christ over the past year—in spite of the worldwide uncertainty of the COVID-19 crisis. Because of you, many saw the Easter story through a completely different lens this year, their eternity secured in a newfound Savior.
In February, I preached the Gospel in Tifton, Ga., which was my first evangelistic gathering since the pandemic shuttered our plans in 2020. The outreach looked very different—some people sat socially-distanced inside a large sanctuary, while thousands more watched online.
But it was an incredible blessing to once again gather for the purpose of evangelism.
Four siblings—ranging in age from 12 to 17—came forward together. They had been invited to church by youth leaders after the tragic death of their 15-year-old neighbor. One of the teens, 13-year-old Anna Grace,* had actually just surrendered her life to Christ earlier in the week, and now her brother and sisters were following her to the foot of the cross.
They came down at the very end of the altar call, just like my grandfather did when he gave his life to Christ as a teenager. I'm excited to see what God has in store for this young family!
Later this year I plan to preach the Gospel in Fairmont, W.Va., as well as Sudbury and London, Ontario—all of which were postponed from 2020. We've also announced multi-day Celebrations in Rapid City, S.D., and Des Moines, Iowa, for this fall.
My father is preparing to preach the Word of God in Festivals later this year in Argentina, Korea, Russia, Italy, and Brazil.
This pandemic has brought many difficulties and challenges, but we are taking every opportunity to proclaim the Good News of Jesus Christ.
These evangelistic outreaches are only one portion of what God is doing through the ministry of the Billy Graham Evangelistic Association, and again, your faithful prayers and support have made all this possible.
You may have seen that my sister, Cissie, shared a prayer during the recent March for Life, the annual pro-life event in the United States, which was held virtually this year. Cissie prayed for parents considering abortion, current policymakers, and unity in the church on this life-or-death issue.
The Billy Graham Rapid Response Team of crisis-trained chaplains has been exceedingly busy as well, carrying the light and presence of Christ into areas impacted by tragedy. In addition to several recent natural disasters, chaplains have worked alongside our sister ministry, Samaritan's Purse, to help meet the emotional and spiritual needs of patients and families at coronavirus Emergency Field Hospitals in California and North Carolina.
And, of course, my father is continuing to share the Gospel across North America through targeted television and radio spots, telling people near and far of a Savior who loves them and died for their sins. The impact of this simple message on the airwaves is astounding! Already in 2021, our prayer line has received more than 72,000 calls, and hundreds have prayed with a trained volunteer to begin a relationship with Jesus. In the midst of a worldwide disaster, the hopeless are finding hope and the distressed are finding peace!
If you (or someone you know) need prayer, please call us at 1-888-388-2683. We would love to uplift and encourage you.
My friends, we must remember that "the God of all grace, who called you to his eternal glory in Christ, after you have suffered a little while, will himself restore you and make you strong, firm and steadfast" (1 Peter 5:10, NIV).
The past year was a struggle for many, but God has continued to bless your sacrifice and used you to make an eternal impact. The same hope that my grandfather preached (and held fast to) is now shared with thousands more. I will never be able to say thank you enough for all you have poured into this ministry.
God bless you,

Will Graham
Give To Where Most Needed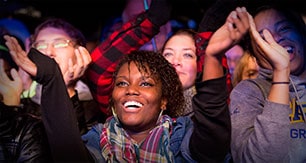 Help us fulfill our mission of proclaiming the Gospel of the Lord Jesus Christ to all we can by every effective means available to us and by equipping others to do the same.