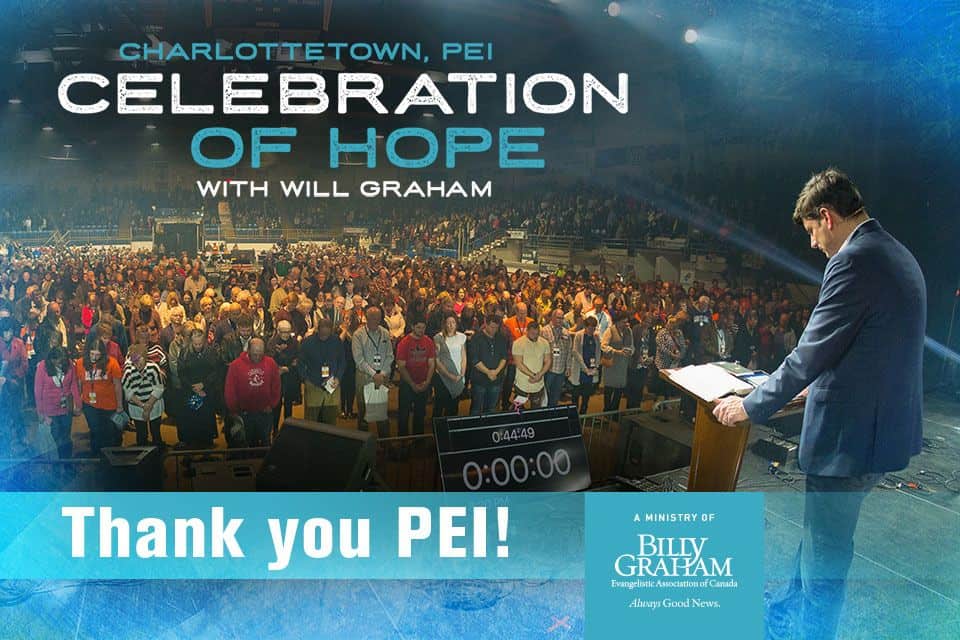 The Charlottetown Celebration of Hope outreach weekend with Will Graham was held at Eastlink Center on November 3-5, 2017 and combined a strong presentation of the Gospel, inspiring music from well-known Christian artists, and powerful personal testimonies. Our prayer was that God would do amazing things in Prince Edward Island and draw many to Himself.
Declare His glory among the nations, His marvelous works among all the peoples! -Psalm 96:3 (ESV)
Celebration Facts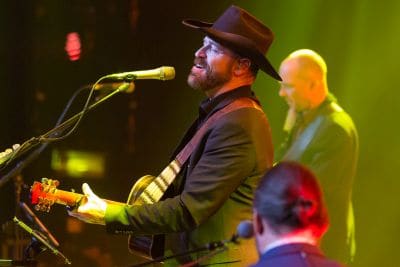 Canadian country music singer George Canyon played at the final night of the Celebration of Hope.
Dates: November 3-5, 2017
Place: Eastlink Center
Artists: George Canyon, The Afters, The Color, Angie Rogers, We the Rescued, The Informants
Attendance: 5,079
Online Viewing: 42,604 representing 13 countries
Total Celebration Dedications and Rededications: 461
Participating Churches and Christian Ministries: Over 40
People Trained for Evangelism: More than 550
Photos from the Charlottetown Celebration of Hope
Photos: Energetic student night with Will Graham in Charlottetown
Photos: Joy and thankfulness mark final night of Prince Edward Island Celebration with Will Graham
Stories from the Charlottetown Celebration of Hope
Mom, daughter and cousins commit their lives to Christ at first night of PEI Celebration of Hope
Prince Edward Island residents 'expected big things, and God showed up'
When God answers: Good News on display as Prince Edward Island Celebration ends
God uses brother's invitation to bring man to faith in Christ at Celebration of Hope
Videos from the Charlottetown Celebration of Hope
Saturday, November 4, 2017
Angie Rogers at KidzFest
(Video Run Time: 22:00)
The Greatest Journey at KidzFest
(Video Run Time: 23:03)
Will Graham at KidzFest
(Video Run Time: 9:39)
Saturday, November 4, 2017
The Informants
(Video Run Time: 20:51)
The Color
(Video Run Time: 28:23)
The Afters
(Video Run Time: 40:28)
Will Graham
(Video Run Time: 54:46)
Sunday, November 5, 2017
Angie Rogers
(Video Run Time: 15:30)
George Canyon
(Video Run Time: 45:33)
Will Graham
(Video Run Time: 46:50)
Give To