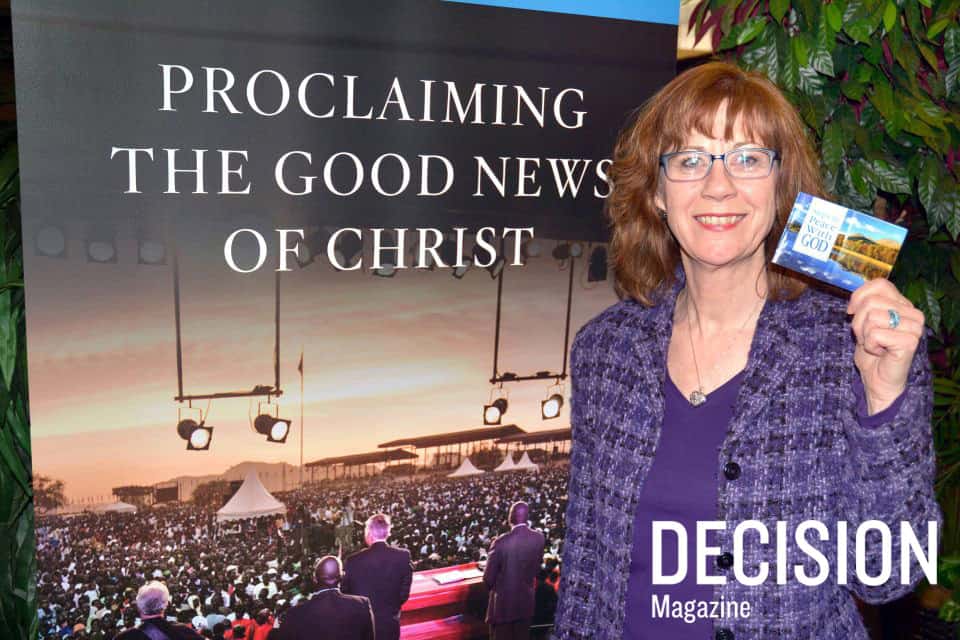 Juhl Donat was just 13 years old when her older sisters snuck her into the iconic horror movie The Exorcist. The movie was so disturbing that they left before it ended, but Juhl was already scarred by the imagery.
"I was having manifestations afterward," she recalled. "I felt my bed shaking. And our TV would turn on and off. Once, I was watching TV when a commercial for The Exorcist came on and the lights in the room started blinking."
Subscribe to Decision
Get your own subscription, or renewal, or bless someone by giving Decision Magazine as a gift.
SUBSCRIBE NOW
To guard herself from these dark spiritual experiences, she decided the devil couldn't be real—and neither could God. She became an atheist.
Now 55 and living in Calgary, Juhl recounted how her life went off the rails after that decision: partying, promiscuity, drug abuse, excessive drinking, and two abusive marriages.
In addition, there were family tragedies: one of her sisters committed suicide and two other sisters died of cancer. Through it all, she kept searching spiritually for something or someone who would finally provide fulfillment. Though she didn't believe in God anymore, she had a strong sense that something was missing in her life.
"I was very open to anything and everything—New Age, Buddhism, astrology, numerology," she said. At the time, she was living on Canada's West Coast, where non-Christian spirituality is extremely common.
"When you're seeking and hungry, the devil is going to bring all that to you," she said.
In the early 1990s, her spiritual openness reached a point where she agreed to conduct a séance for a college friend.
"All the burden of sin was gone. I got on the phone with all my friends and told them what happened.
Some of them weren't my friends after that, but that's OK."
-Juhl Donat
"I had no awareness of what I said during the séance," Juhl said. But afterward, "I felt like I had a spirit of death inside me and it used my body to give my friend what she wanted. It terrified me."
As a result of that experience, Juhl abandoned atheism and started praying to God, that she would be mindful of His love for her. But she had not repented of her sins or accepted the gift of salvation through Jesus Christ.
A year later, in 1993, Juhl was living in the British Columbia village of Sechelt and teaching an interior design class when one of her students gave her a Bible. He was also spiritually searching and took her on a trek to find a church that was open on a weekday.
Eventually, they found a church and during discussions with the pastor, he gave Juhl the Billy Graham Evangelistic Association's Steps to Peace With God booklet.
The booklet clearly presented the basic Gospel message—how sin separates humanity from God, how God bridged that separation through the life, death, and resurrection of Jesus Christ, and how anyone can have the gift of eternal life with God by believing in and following His Son.
With her voice quivering, Juhl said that after all her years of searching, this was the first time she had ever heard or read the Gospel message.
"I remember taking the booklet and my Bible, and checking everything the booklet claimed. When I got to John 3:16, I fell on my knees and told Jesus 'I didn't know You died for me. I'm Yours.'"
From that moment, "all the burden of sin was gone. I got on the phone with all my friends and told them what happened. Some of them weren't my friends after that, but that's OK."
Juhl moved to Calgary in 2013, where she is a support worker for brain-injured adults and helps with the special needs ministry at Centre Street Church.
"Juhl is much loved and highly valued in our community," said Dallas Frank, who worked with Juhl while he was the special needs pastor at the church. "She empowers people with diverse abilities to reach their full potential; she inspires respect from others."
Over the years and through many moves, Juhl's precious Steps to Peace With God booklet disappeared. But just before Christmas, she happened to find a copy of it.
Remembering the clarity and simplicity of the message, she contacted the Billy Graham Evangelistic Association of Canada and requested 50 copies. She plans to give them to "whoever the Lord wants me to. I want to be prepared to share the Gospel."
Looking back, Juhl believes if she hadn't been given that booklet—and if the Lord hadn't spurred her to read it—she would probably be dead. "I was living a life of sin and debauchery. I would have been killed by it."
Christ's abiding love and faithfulness has kept her for 23 years.
"He continues to overwhelm me daily with His love and mercy," she said. "My prayer is that my life is a testimony of His power and greatness so that others will want to know this Jesus I serve." ©2017 BGEA
Give To Where Most Needed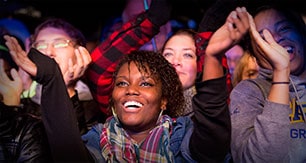 Help us fulfill our mission of proclaiming the Gospel of the Lord Jesus Christ to all we can by every effective means available to us and by equipping others to do the same.