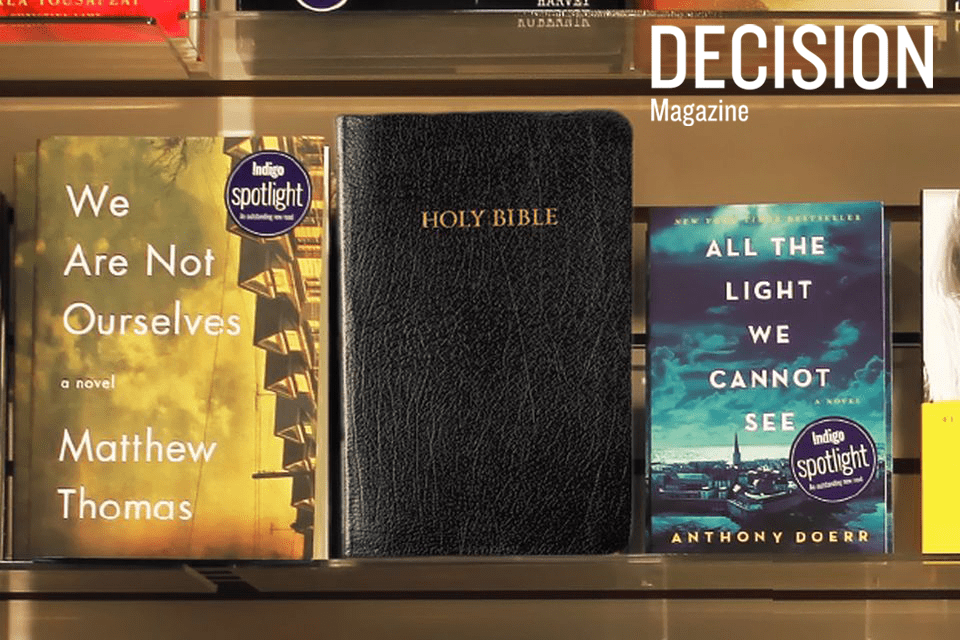 Of all the world's books, only one has eternal significance.
There is a famous bookstore in Washington, D.C., that I visit frequently. Almost daily new books are on display. Many have eye-catching jackets, and often the publisher's blurb gives the impression that anyone who does not read this book will suffer from ignorance about earth-changing personalities or events.
Unquestionably, many of these books are interesting. But one ventures the conviction that in all of the tens of thousands of books available—good or bad—there is not one single volume that is of eternal significance to its readers—except the Bible.
Despite all our advantages, we as a people suffer from the greatest of all deficiencies—spiritual starvation—because of our ignorance of the Bible.
The Bible is certainly the only book in the world that comes with the seal of divine authority resting on it. In it, God speaks to man so that he sees himself as God sees him, and sees time and eternity in their proper perspective. Every spiritual awakening has been accompanied by a turning to the Scriptures for instruction and light on the daily path.
The Bible is a book of many facets, and the ways in which its teachings can be brought to bear on our lives are limitless. As a physician, I often see medical analogies in its pages and have often noted that in a very real sense Scripture is like a spiritual X-ray. Other times it is a mirror into which we see ourselves as we really are.
Years ago a Confucian scholar was in our missionary hospital with a broken hip. He was given a Bible while there, and the night before he was dismissed, he gave a feast for the staff. With typical Oriental courtesy he expressed appreciation for the care given him. Then he continued: "When I came to this hospital I thought I was a good man. I had tried to lead an honorable life and had done a great deal for the poor. But after reading the Bible, I saw myself as I really was, and I saw, too, that God had made provision for a sinner like me in the death of His Son on the cross. I am leaving this hospital believing in Christ as my Savior."
At the core of the Holy Scriptures is found Jesus Christ, the Son of God. To Him both Old and New Testaments bear witness. We tend to look for Christ only in the New Testament, but the risen Christ Himself said to His disciples: "These are my words that I spoke to you while I was still with you, that everything written about me in the law of Moses and the prophets and the Psalms must be fulfilled" (Luke 24:44).
Little wonder that Satan hates God's Word. From the beginning, he has asked insinuatingly, "Did God say?" But against the "Sword of the Spirit" the evil one cannot stand.
May our response be: "I rejoice at Your word like one who finds great spoil" (Psalm 119:162.)
It's worth trying, because it works! D
ADAPTED FROM WHILE MEN SLEPT: A CONCERNED LAYMAN'S VIEW OF THE CHURCH TODAY (DOUBLEDAY 1970), BY L. NELSON BELL (1894-1973) WITH REPRINT PERMISSION FROM EAST GATES MINISTRIES INTERNATIONAL.
THE BIBLE VERSES MARKED ESV ARE TAKEN BY PERMISSION FROM THE HOLY BIBLE, ENGLISH STANDARD VERSION, ©2001 BY CROSSWAY BIBLES, A PUBLISHING MINISTRY OF GOOD NEWS PUBLISHERS.
Give To Where Most Needed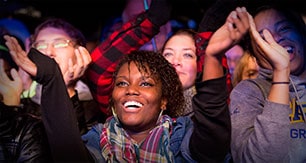 Help us fulfill our mission of proclaiming the Gospel of the Lord Jesus Christ to all we can by every effective means available to us and by equipping others to do the same.