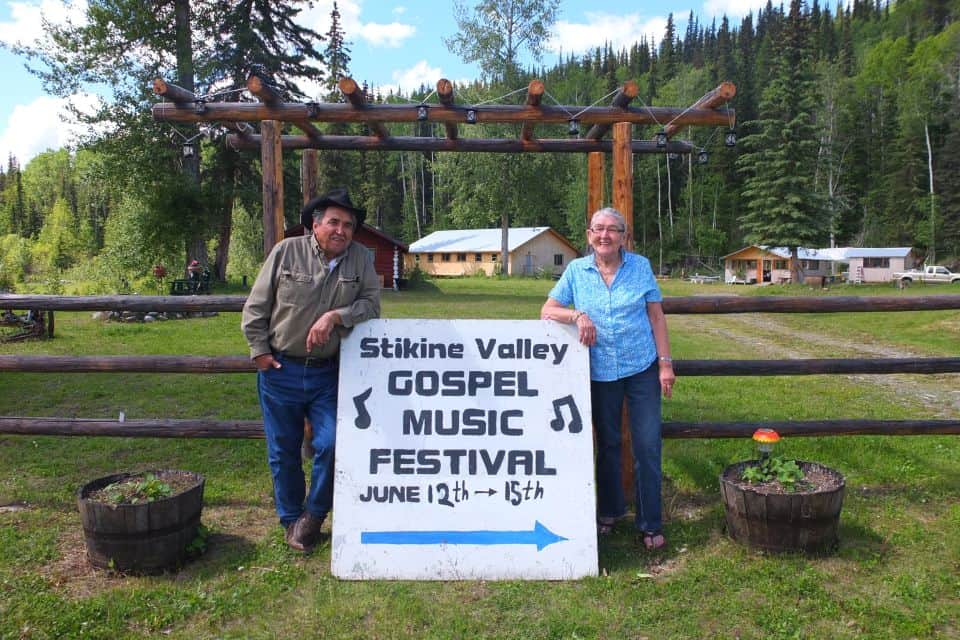 Willie Williams' father died in a hunting accident in 1939, when Willie was barely 2. His mother was forced to raise six children on her own in the isolated B.C. community of Telegraph Creek, so far north that it's only 350 kilometers from the Yukon Territory border, and just east of Juneau, Alaska.
The financial struggles and other problems his family faced year after year left Willie deeply angry by the time he reached adulthood.
"I used to drink and fight all the time," he recalls. In fact, he was a full-fledged alcoholic by age 17 and remained one until he was 33, by which time he'd married Grace, also from Telegraph Creek.
Most members of their Tahltan tribe back then practiced traditional First Nations beliefs, and deeply distrusted Christianity because thousands of their children were being treated so
poorly in church-run "residential schools." Willie and Grace were no exception; they had no interest in Jesus Christ.
Tragically, John died of a heart attack only two weeks after his return to Telegraph Creek. By then, however, he'd planted small seeds of faith in his sister. Those seeds flourished when an evangelist visited the isolated community to proclaim the Gospel at a public event.
Grace came home from the event and told Willie and their six children, some of whom were teenagers by then, "I asked Jesus Christ into my life tonight." Although Willie was happy for Grace, he remembers thinking, That crap is not for me.
"At that point in my life, I was sure I didn't need help from anyone," he said.
Despite dropping out of school before completing Grade 5, Willie had established a career with the B.C. government's highways department. In addition, Willie was an accomplished hunter, guide, and horseback outfitter who'd also built an impressive log house for his family all by himself.
Furthermore, Willie had given up drinking without any outside help — because he'd concluded that if he continued, he'd die and leave his children fatherless in the same way his
childhood had been fatherless.
I'm already a self-made man, he reasoned, so why would I need a crutch like Christ?
But the Holy Spirit began speaking into Willie's heart, and he soon joined Grace in committing his life to Jesus. Unfortunately, when family members and friends learned of Willie's
faith commitment, some of them — including his mother and one of his brothers — refused to even speak to him.
"To be persecuted by your own family — that really hurt," Willie recalls.
On the other hand, Grace and Willie heard their children telling their school friends: "We don't know what's happened to Mom and Dad lately, but we like it."
The drinking, fighting, and swearing that had always been an unfortunate part of the family's home life had ended and was replaced by an atmosphere of love, acceptance, and peace.
Some people's faith journeys would end there, with everyone living happily after in Christ. But Willie's journey took a very dark turn a few years later when their son Byron, an RCMP officer, was killed in an o—ff-duty car accident.
"My old anger came back after that," Willie says, and so did his attraction to alcohol. He couldn't cope with losing his son, especially because the accident came barely a year after his mother died. And so while Grace's commitment to Christ continued, Willie walked away for almost five years.
He came back to Christ one bitterly cold January day when he needed to round up some pack horses that had wandered away. In his search, Willie was hiking up a steep slope near his cabin when he paused to admire some ice-covered willow branches that were sparkling in the sunlight like heavenly diamonds.
"I heard a voice, almost a whisper, saying: 'Willie.' I looked at my dog but he just looked back at me. Then I heard the voice again, this time a little louder: 'Willie.' Then I heard:
'Why are you doing this? Why are you running from me? In the last days, every cave, every rock, every leaf is going to be revealed. Where are you going to hide?' That's the day I came
back to the Lord."
Willie quickly walked back to the cabin (the horses made it home on their own!) and told Grace what God had said to him. They immediately prayed together, thanking God for His
faithfulness and grace. They also dedicated their entire home and surrounding ranch—in the picturesque Stikine River valley about an hour's drive from where they grew up—to the Lord.
"We had no idea how God might use it," recalls Grace, "but it was important for us to commit it."
A year later, their friend Andy Quock told them he'd recently dreamt of many people gathering to praise God along the Stikine River, near their cabin. Willie and Grace concluded God was calling on them to establish a special venue for worship and to proclaim the Gospel.
They joined Quock a few months later in organizing the first Stikine Valley Gospel Music Festival in a field beside their home. That was in 1998. The festival celebrated its 16th season last June.
It usually relies on amateur performers from the surrounding region. But last June, Juno-award winning country singer Paul Brandt was the featured artist—invited there by Christian relief and development organization Samaritan's Purse Canada, with which Brandt has partnered in the past.
Many of those who squeezed into the festival building weren't Christians or Gospel music fans. They were locals who came just to hear Brandt, get his autograph, and have photos taken
with him. "I never dreamed that Paul Brandt would ever come here," one said.
Brandt used the opportunity, in front of a standing room-only audience, to sing not only country songs but also Gospel songs. More important, he o‹ffered his personal testimony of faith
in Christ.
"When it comes to God," he told everyone, "we have a choice. It's up to us."
The applauding crowd heard Brandt sing: He let his life end so He could be my friend. He gives me all my strength. That's what I love about Jesus.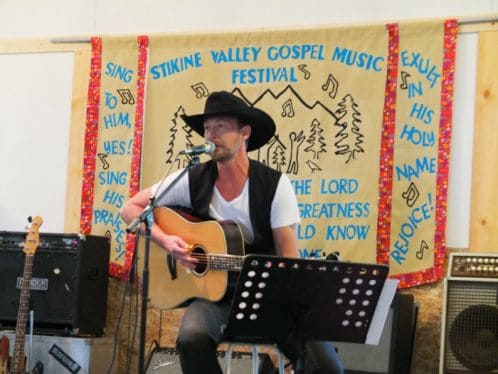 Country music star Paul Brandt appeared at the Stikine Valley Gospel Music Festival, performing his hit songs and sharing his testimony.
After Brandt's appearance, Willie and Grace—whose words and example have helped lead many family members and other people to faith in Christ—were optimistic about Brandt's impact.
"Between Paul's singing and his testimony, he touched a lot of hearts," said Willie.
"I think he planted a lot of Gospel seeds, too," added Grace, while wiping away joyful tears.
Although Willie is 78 and Grace 77, the warm-hearted couple have no plans to "retire." They are on a mission to help as many people in their corner of the world as possible come to
know Christ.
They are already excitedly planning for next year's Gospel festival — hoping and praying it will provide another wonderful opportunity for believers to gather and worship God. Their
goal is also for other people — some with hurts just as deep as what Willie and Grace have experienced — to place their faith in Christ.
Give To Where Most Needed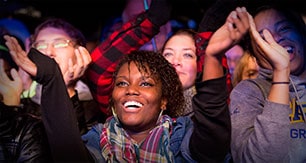 Help us fulfill our mission of proclaiming the Gospel of the Lord Jesus Christ to all we can by every effective means available to us and by equipping others to do the same.