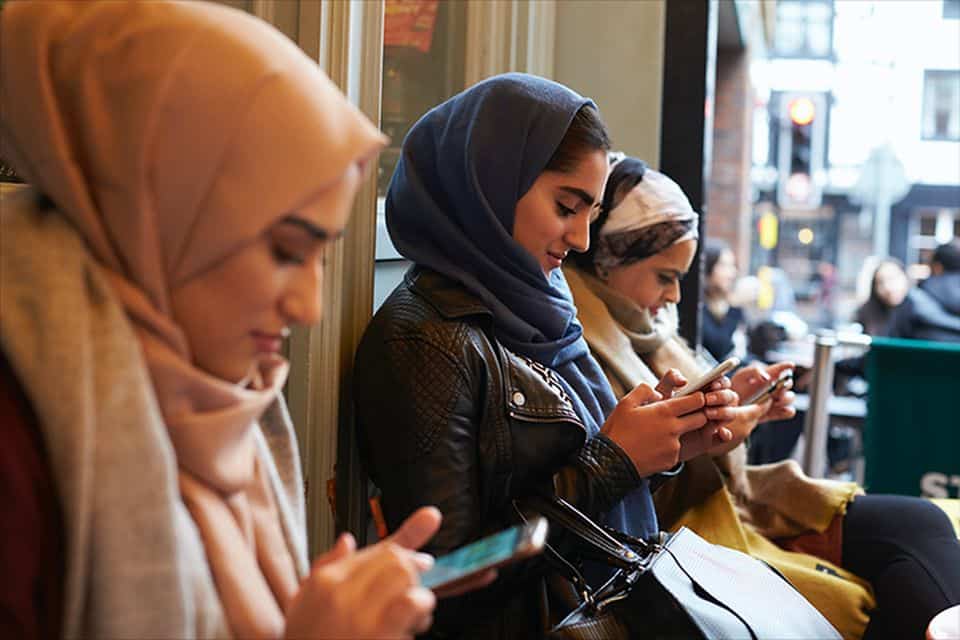 *Editor's note: For security reasons, some names are changed in this article. Join us in praying for those who come to Christ in areas where they may face persecution because of their faith, and for staff and volunteers who continue to share the Gospel no matter the risk.
A man from the Middle East was playing a game on his cell phone when an ad popped up with the question, "Has God forgotten us?"
A woman in North Africa was scrolling through Facebook when she discovered a post with thoughts she hadn't been able to articulate before: "In the midst of so much evil, is there any hope?"
Men and women such as these represent millions of Arabic speakers who now have greater access to the Gospel through SalamMaaAllah.net. The website is an Arabic version of the Billy Graham Evangelistic Association's (BGEA) internet evangelism site, PeaceWithGod.net.
"I think we're in a season of white harvest among Arabic speakers right now," said Jill*, BGEA's internet evangelism Arabic language manager. "We're seeing more Muslims coming to Christ in the last few years than we've ever seen in history."
An Online Source of Hope
BGEA's internet evangelism ministry, Search for Jesus, launched in 2011 to serve the increasing number of people turning to the Internet for answers about life, relationships and faith. Through websites in various languages, the ministry's online coaches personally connect with users worldwide by helping them realize their need for God.
After its initial launch, the ministry grew to include fully developed websites in English, Spanish and Portuguese—leading to more than 12 million people indicating decisions for Christ. As the team celebrated God's work through internet evangelism, they also noticed an increase in Arabic speakers coming to PeaceWithGod.net for answers. This site clearly presents the Good News of Jesus.
Current Versions of PeaceWithGod.net:
"Many tribes and nations started to contact us in different languages, but one group was higher than the others," Jill explained. "That was the Arabic group."
The English version of PeaceWithGod.netreceives about 700,000 visitors a month—and about 15% of those visitors are accessing the site from Arabic-speaking countries. After months of prayerful research, BGEA launched an Arabic version of PeaceWithGod.net in December 2017.
Nearly 90,000 people have visited SalamMaaAllah.net since its launch. The ministry's Facebook page has upwards of 140,000 followers, and more than 70 Arabic speakers have indicated decisions for Christ.
"The Arabic ministry has already been very successful," said Internet Evangelism Director Mark Appleton. "These are not people who just clicked a button. In conversations with real people online, they learned about the Gospel and made a decision to follow Christ."
What's unique to SalamMaaAllah.net is its primary use of social media to connect with Arabic speakers. After research revealed the popularity of Facebook among Arabic speakers, the internet evangelism team developed a Facebook page and released video advertisements specific to Arabs—encouraging people to ask our online coaches spiritual questions through Facebook Messenger.
"Many tribes and nations started to contact us in different languages, but one group was higher than the others," Jill explained. "That was the Arabic group."
By targeting topics relevant to the Middle East and North Africa, the SalamMaaAllah.net team—which recently expanded to include six volunteers—is having about 140 conversations a week with Arabic speakers through the social media platform.
"Muslim young professionals are not as antagonistic to faith conversations because they've seen so many challenges around them," Appleton explained. "They see their parents experience continued conflict and war and are much more open than previous generations."
Finding Answers to Life's Most Important Questions
One such young man is Ali*, a Muslim from Iraq who discovered SalamMaaAllah.net and asked, "How do I know what is the right path—Islam, Christianity or Judaism?"
An Arabic online coach from BGEA replied and explained the good news of God's love, mercy, justice and sacrifice.
Ali responded with the Arabic expression, "Your answer hits me," which means, "What you say makes a lot of sense."
After continued conversation with the online coach, Ali asked how he could become a follower of Christ and prayed to accept Jesus as his Lord and Savior.
Another young man, 20-year-old Maher* from Iraq, responded with similar enthusiasm after an online coach explained the Gospel.
"I believe!" he wrote. "It really makes sense. Your words. Because God loves us, he brings us to the well of safety—to a safe place. I'll always believe."
Arabic speakers such as Ali and Maher—who have made decisions for Christ through SalamMaaAllah.net—continue to message our team with prayer requests and to discuss passages of Scripture.
The internet evangelism team gives God glory for all He has done through SalamMaaAllah.net. With resources available in the top five online languages, BGEA has the potential to share the Gospel with 60 percent of online users and more than one-third of the world's total population.
"Billy Graham used everything at his disposal for the clear explanation of the Gospel," the Arabic language manager said, explaining how BGEA has continued that legacy through its internet evangelism ministry.
"God is literally using the Internet for His glory."
Give To Internet Evangelism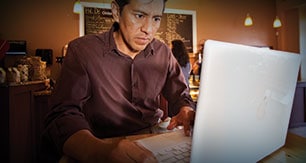 Help hurting people find Jesus online by supporting our internet ministries such as PeaceWithGod.net. Your gift helps us recruit and train e-coaches, buy advertising that promotes this website online, and follow up with Canadians who make online faith commitments.