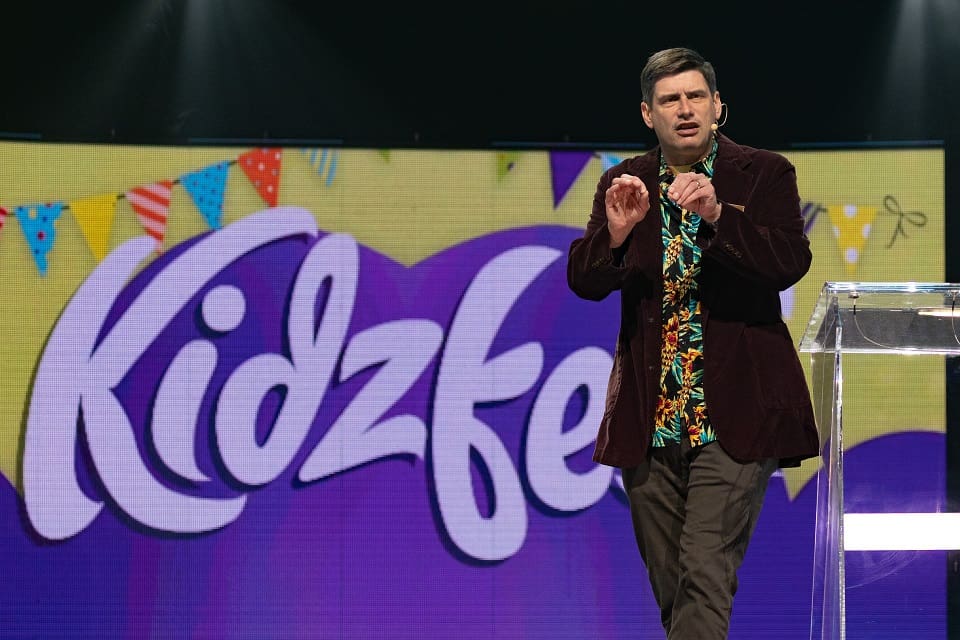 "The good news is, there's a do-over in life," Will Graham told children, parents and grandparents at Kidzfest, the opening night of the Greater Sudbury Celebration with Will Graham.
Will, referring to the theme of The Quest, an animated, child-focused Gospel proclamation, noted "Sin separates us from God. So we all need a fresh start. God made a way for us to get into Heaven and He sent His perfect son. Jesus was willing to die for your sins and for my sins."
These words resonated with all ages at Sudbury Community Arena, where the Celebration is taking place Oct. 15-17. It's the culmination of almost two years of planning, prayer meetings, worship gatherings and evangelism training events with more than 30 partner churches.
Besides The Quest (a new Gospel presentation in the form of a video game), the evening featured music and testimonies from Canadian Christian group The Color. The evening was also livestreamed at a partner church in the Ontario city.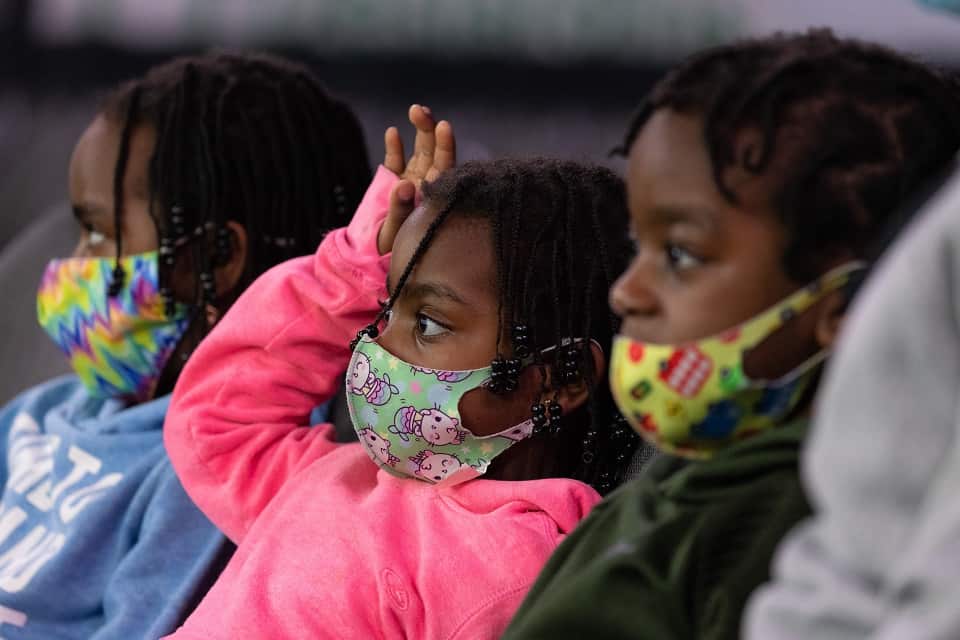 Dominique Elsbrie brought her four young children to Kidzfest and was overjoyed when all of them decided to commit their lives to Christ.
"I was very happy that they made the decision on their own—and a little surprised, because they're shy," she said happily.
"I want to learn more about Jesus," explained seven-year-old MacKenzie. "I want to listen to Him and not break God's rules."
Give To Festivals and Celebrations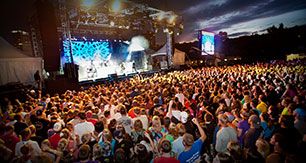 Your support will help us proclaim the Gospel of hope in Jesus through our Festival and Celebration evangelism events, which feature inspiring music from well-known Christian artists, powerful stories of transformation and Gospel messages by Franklin and Will Graham.