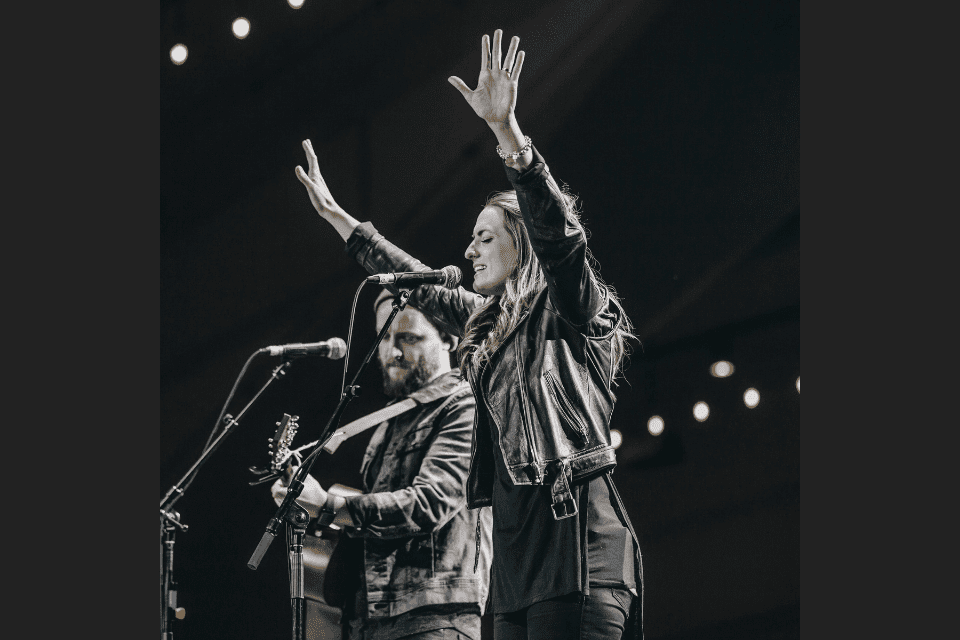 Subscribe to Decision
Get your own subscription, or renewal, or bless someone by giving Decision Magazine as a gift.
SUBSCRIBE NOW
Jesus tells us to "not be anxious about your life, what you will eat or what you will drink" (Matthew 6:25). Canadian worship leader Brooke Nicholls is trusting these words as she and her husband navigate through the difficulties created by COVID-19.
"It's been hard because Steve and I essentially lost our jobs," she explained during an online interview. "Everything we did was event-based—touring, teaching at workshops, and leading worship at our church (in Ajax, Ontario).
"It was all cancelled (when the pandemic hit Canada in mid-March) and that was a pretty hard pill to swallow. The one thing that's kept us grounded is being thankful for what we do have. Yes, we've lost a lot, but we have so much."
Brooke, 35, is one of Canada's best-known worship leaders. She and Steve have produced two albums, and the second, "Pursue," was nominated for a Juno Award. With Steve playing guitar, they've travelled across the country, opening for popular Christian groups like MercyMe, NewSong, The City Harmonic, Dan Bremnes, and Love & The Outcome.
Along the way, Brooke was named female vocalist of the year three times by the Canadian Gospel Music Association.
In addition, the pair has been part of five Billy Graham Evangelistic Association of Canada outreach events, most recently the launch of the 2019 Quinte Celebration of Hope with Will Graham in eastern Ontario.
The Lord used that Celebration to train more than 700 people to share the Gospel and bring almost 600 to faith in Christ.
"I love how BGEA of Canada does what it takes to get the Good News out," Brooke said. "You'll go anywhere that people need to know Jesus—places others wouldn't go. And we love how when BGEA goes into a city, it partners with the local church—equipping them, teaching them, and coming alongside them."
Brooke and Steve are trying to do that during the pandemic. They are singing worship songs on video, then offering those videos through their website (BrookeNicholls.ca) free of charge to any church that wants to use them during their weekly services.
"Some churches simply don't have the resources to do online worship each week," Brooke pointed out. More than 100 congregations have gratefully accepted their offering. Some are using their videos every week, while others use them to give their worship teams a rest.
Worship music has long been in Brooke's DNA—she grew up in a Christian home—but it wasn't until about five years ago that she embraced it as God's calling for her life. She initially pursued a career in secular pop music, but she found out (as many do) that success always seemed out of reach.
At that time, Brooke considered herself a Christian, but looking back, she sees it was an intellectual faith that lacked a spiritual commitment.
"I wonder if I even knew what being a Christian meant," she said. "God was trying to get my attention for many years, but I was a stubborn girl with dreams who wanted to do what I wanted to do."
Gradually, Brooke's heart softened to the truth as God continued to show her who He is and what Jesus has done for her, and for everyone else who calls Him Lord and Savior.
Along the way, she felt the Lord calling her to a different place musically. And she said yes to that calling. One of the first things He did for her was make it possible to be the opening act on The City Harmonic's 2017 farewell tour.
"I was really just beginning in my worship career, and because I was so new, I was just awestruck by everything," she recalled. "The band had beautiful songs and the way people responded—it wasn't a concert; people were there because they were hungry to experience God. I'll never forget it."
During the pandemic, the Lord is continuing to provide for Brooke and Steve in unexpected ways.
"There was one night when I was feeling so sad with all we'd lost and had to cancel," Brooke explained. "I was praying and said, 'God, please don't forget us.' The next day I woke up and there was a text of encouragement from a woman in my church. It reminded me that God was hearing my prayers."
Brooke smiled at the recollection, adding, "There's a Scripture verse that says God bends down and hears my prayers (Psalm 116:2) and I hold on to that."
As Brooke, Steve, and people around the world wait—often impatiently or fearfully—for life to return to normal, Brooke turned to the Bible again, noting, "I'm reminded of all the people who waited, including women waiting so many years to have children. So even though my waiting is significantly less, in all those stories, God was always at work. Always. On the other side of their waiting was a great multitude of reward."
In the meantime, she continues to find joy in praising God through song because "Nothing will change you from the inside out like singing to God. We can sing love songs and songs about summer, and those feel good, but those songs don't change you.
What transforms you is singing the truth about who God is—His goodness and His character.
"Worship rids our hearts of fear and the chains that hold us in captivity."
Give To Where Most Needed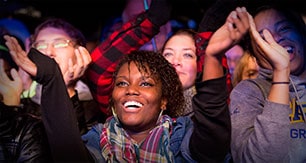 Help us fulfill our mission of proclaiming the Gospel of the Lord Jesus Christ to all we can by every effective means available to us and by equipping others to do the same.