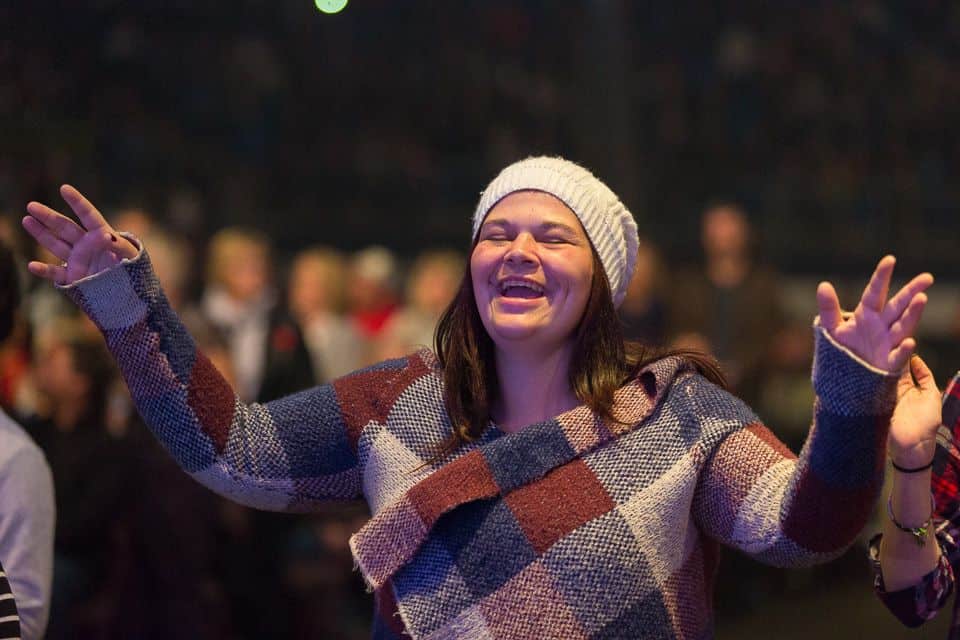 "Why, God?"
How often we find ourselves questioning. But does God really care when things don't go our way?
Sunday night, hundreds on Prince Edward Island found out He does.
"Some of you here today, you've got broken dreams; broken expectations. Life has not gone the way you thought it would," Will Graham said, preaching to a filled arena in Charlottetown, P.E.I., on Sunday.
No doubt, the final night of the Celebration of Hope was for those who felt they'd been dealt a bad hand.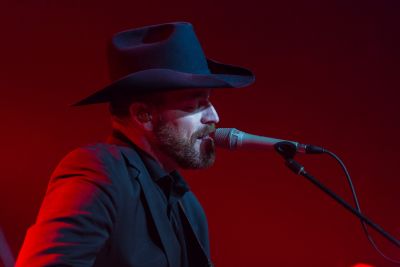 Canadian country music singer George Canyon sang a mix of hymns and original songs—all pointing to the love of Christ.
"Maybe you lost your job. Maybe you lost your marriage. Maybe you've lost a loved one unexpectedly," Will said. "Tonight, I want to introduce you to Jesus."
'I Never Would've Thought'
Jodi Kawinsky already knew Christ, but after her marriage ended seven years ago, her faith got foggy.
"It pretty much ravaged me," she said. "Not only did I experience the death of my marriage but the death of all of my dreams."
Witty and playful as she stood next to her little sister sharing her story on Sunday, Jodi says she turned into quite a different person after her divorce.
"For the first time in my life, I was an angry person," she recalled. "I decided I didn't want to do anything in faith anymore. I didn't want to trust God anymore."
Jodi, who lives in Prince George, arrived in Charlottetown on Tuesday for the Celebration.
Admittedly, she only came to Prince Edward Island to cash in on a free plane ticket her sister Jess owed her. Afterall, she'd been dreaming about a trip to the island since she was young, fascinated with the tales of Anne of Green Gables.
Little did Jodi know, her sister—a project manager for the Charlottetown Celebration—had been praying for her since the beginning of this year.
"I knew she wanted to visit here," Jess said. "I said, 'You could come and see what I do and we can hang out.'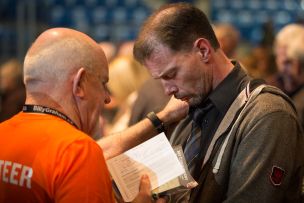 Sunday, Will Graham preached the Bible story of Hannah, who cried out to God about her broken dreams. "Some of you here today, you've lost hope in life because life has not gone the way you thought," Will said. As he went on to share the Gospel, many people came forward to put their faith in Christ.
"My whole team has been praying for her."
Jodi came to all three nights of the Celebration of Hope. But by the end of day two, Jess was starting to wonder if her invite was in vain.
"Tonight I came out here and I just started praying. I said, 'God, you're the only One that can do this,'" Jess said.
When she opened her eyes, there was Jodi—and the tears fell.
"These last seven years have been hard because Jodi was always the stable one," Jess said. "She was always the one that I went to when I needed advice or to talk about God stuff."
"I had an amazing relationship with God. And if you'd asked me, I wouldn't have thought anything could make me run," Jodi said.
It goes to show no one is immune from the sin that separates us from God. But as Will told attendees on Sunday, "There is hope for you.
"It's not found in the things of this world. It's found in a Person, and His name is Jesus."
Jodi said Sunday marked the start of rededicating her life back to Christ.
"I had to open my heart. I had to choose. … Now, I have to buy a Bible."
Jodi's story is just one of many that God made evident this weekend—so many of them stemming from the prayer requests of faithful believers.
Charlottetown residents who thought they were just coming to see a free concert from George Canyon. A Celebration volunteer facing suicidal thoughts who had a life-saving moment as Will preached about the Prodigal Son. A group from a women's rehabilitation center that traveled from a province away to get a much-needed message of hope.
"God answered prayers," Celebration Director Dan Toner said with a smile. "These relationships are never going to be the same."
More than 5,000 people attended the three-day Charlottetown, P.E.I. Celebration of Hope with Will Graham. After several months of prayers and preparation, the event ended with over 400 making a decision for Christ.
Give To Where Most Needed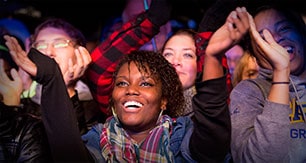 Help us fulfill our mission of proclaiming the Gospel of the Lord Jesus Christ to all we can by every effective means available to us and by equipping others to do the same.