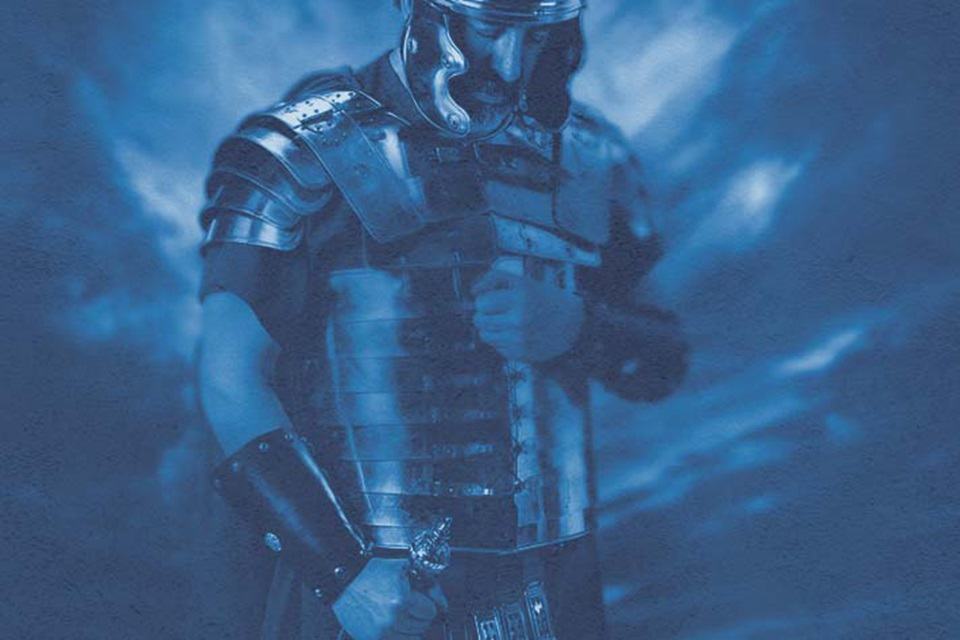 While the birth of Jesus brought joy and peace to Mary and the shepherds, it was a worst case scenario for King Herod. Through extensive alliances, gamesmanship and innovation, Herod had a generally successful reign as king, but he was near the end of his life and had grown paranoid, jealous, angry and unhinged.
He was so desperate to maintain his throne that he murdered anyone he deemed a threat, especially his own family. He is said to have killed his beloved wife Mariamne and her two sons, as well as her brother, mother and grandfather, before finally murdering his own firstborn son Antipater.
Given this, it's no wonder that Herod became terrified when wise men from the East arrived in Jerusalem asking, "Where is He who has been born King of the Jews?"
I can imagine Herod forcing a strained smile onto his face as he spoke with the magi. "Go and search carefully for the young Child, and when you have found Him, bring back word to me, that I may come and worship Him also," he lied, trying to cover the hatred and dread boiling up within him.
He probably waved a friendly goodbye to the wise men before excusing himself to a back room where his temper exploded. I picture him throwing priceless vases and tearing his clothes, ripping tapestries off the wall and turning over tables. Eventually, he collapsed onto his throne, breathing heavily, staring at nothing in particular. "How can this be? I'm the king! No one—no one—will take my throne! He will die first!"
All he had to do was wait on the foreigners to find the baby and report back to him. Then, he would take care of this issue before the boy was even old enough to crawl.
We know the emotions that Herod was feeling, but we're also told in this passage that all of Jerusalem was troubled as well. They knew enough about Herod to understand that he would spill innocent blood trying to protect his throne.
That's exactly what happened, of course. After the wise men were warned about Herod and slipped out of Jerusalem without returning to him, the king devised an evil, murderous plot. In a last attempt to stave off this potential insurrection, he massacred all boys two years old and under in and around Bethlehem. Many innocent children died, many families were left broken and devastated, because of the actions of King Herod.
Christ's arrival troubled Herod greatly, to the point of violence, because it meant a shift of power. He was used to having all authority and things a certain way. He was aggressively protective of his rule and kingdom. But the birth of Jesus—the King of the Jews—meant that he might lose those things he held dear.
In Herod's mind, there was only room for one king on the throne, and he was not about to share it. The truth is, Herod was absolutely right! There is only room for one King on the throne, but Herod was not that king. Jesus is the King!
This year, what is sitting on the throne of your heart? What things are you elevating above Jesus in your life? Perhaps it's your job, your relationships, your hobbies, or your vices? Maybe you're living in a way that you know is not pleasing to Him? Don't make the same mistake as Herod. Recognize that Christ is King and surrender all control of your life over to Him today.
Discussion Questions: Whether intentionally or accidentally, would you say that you prioritize the material celebration of Christmas (the gifts, parties and decorations) or the spiritual celebration of Christmas (focusing on Jesus' birth)? In your daily life, what items do you elevate above your faith, and how can you reorder your priorities this Advent season?
Prayer: Dear Jesus, forgive me for not giving You complete control of my life. Help me to turn from the things that hinder my faith and walk fully surrendered in Your light. In Your Name I pray, Amen.
Ready to focus fully on Jesus? Decide to put Him on the throne of your heart today.
Scripture Reference: Matthew 2:1-3, NKJV
Now after Jesus was born in Bethlehem of Judea in the days of Herod the king, behold, wise men from the East came to Jerusalem, 
2 saying, "Where is He who has been born King of the Jews? For we have seen His star in the East and have come to worship Him."
3 When Herod the king heard this, he was troubled, and all Jerusalem with him.
Give To Where Most Needed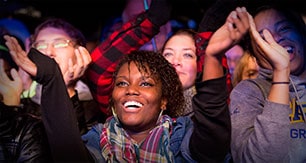 Help us fulfill our mission of proclaiming the Gospel of the Lord Jesus Christ to all we can by every effective means available to us and by equipping others to do the same.