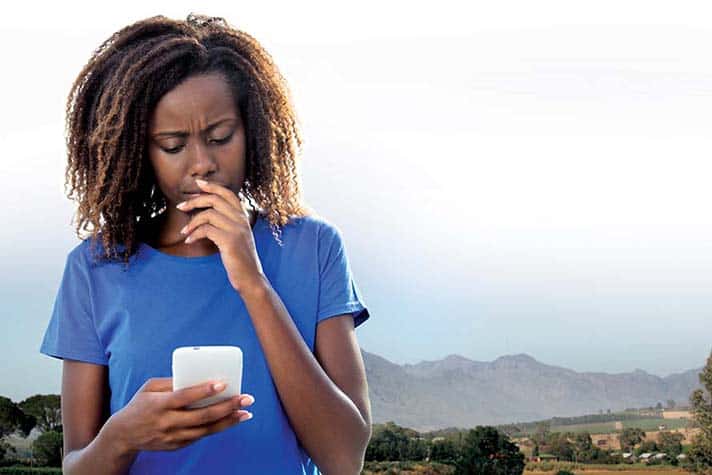 Last year, over 7 million people visited a BGEA website called PeaceWithGod.net that explains God's plan of salvation and how a person can be saved from his sins. The site includes a live chat button where an online visitor can connect with a trained volunteer ready to encourage, guide and pray with anyone who needs it.
PeaceWithGod.net comes under the umbrella of BGEA's internet evangelism ministry, Search for Jesus (SFJ). In 2017 alone, SFJ saw over 170,000 chats from around the globe—roughly 465 chats per day.
Sometimes it's a friend or family member who leads someone to this online ministry as a simple way to share what Jesus has done for us.
Last month, a woman shared a Search for Jesus site with her elderly father. She had been praying for his salvation for 40 years.
"I sent him [the link to] this website, and he emailed me today and said that he believes in Christ and prayed the prayer of salvation," she wrote. "I'm rejoicing and am grateful to your ministry. THANK YOU!!"
Here's the story of how another woman's life was changed as God worked through SFJ to extinguish anxieties and confusion in her life.
University student in South Africa: 'What is sin?'
Amahle*, a young woman in South Africa, was browsing the internet on her phone when she came to PeaceWithGod.net. She clicked the chat button to ask a question.
Although the university student desired to follow Jesus, she was concerned about sin in her life and apprehensive about God's judgment.
"What is sin?" she asked. "I'm scared and confused at the same time."
A trained SFJ volunteer responded to the live chat and explained that sin is anything that separates us from God. The volunteer chat coach used Scripture to tell her about God's love, and His offer of forgiveness and salvation through Jesus Christ. Amahle wondered whether she could serve Christ while holding onto some things.
"In our modern life, some sins are not taken that seriously anymore. Does God keep up with the times?" she asked.
The chat coach answered that just because some sins aren't taken seriously in today's world doesn't change what God says about them, and then explained in more depth about repentance and forgiveness. As Amahle continued to ask questions, the coach offered Scripture to help the young woman discover her underlying spiritual need. Once she understood the Gospel, the volunteer asked, "Would you like to repent of sin and accept the Lord Jesus Christ into your life right now by praying with me?"
God had been working, and Amahle was ready. When she finished praying, she said, "I cried. I feel … lighter."
"God loves you more than you can comprehend," the volunteer assured her and provided several links to online Bible studies and discipleship resources that can help her grow in her relationship with Jesus. As the conversation concluded, Amahle wrote, "I'm the blessed one to have you pray and clarify some things for me."
*Name changed to protect privacy.
Give To Internet Evangelism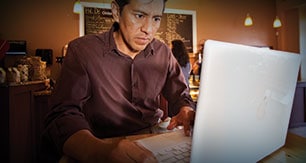 Help hurting people find Jesus online by supporting our internet ministries such as PeaceWithGod.net. Your gift helps us recruit and train e-coaches, buy advertising that promotes this website online, and follow up with Canadians who make online faith commitments.