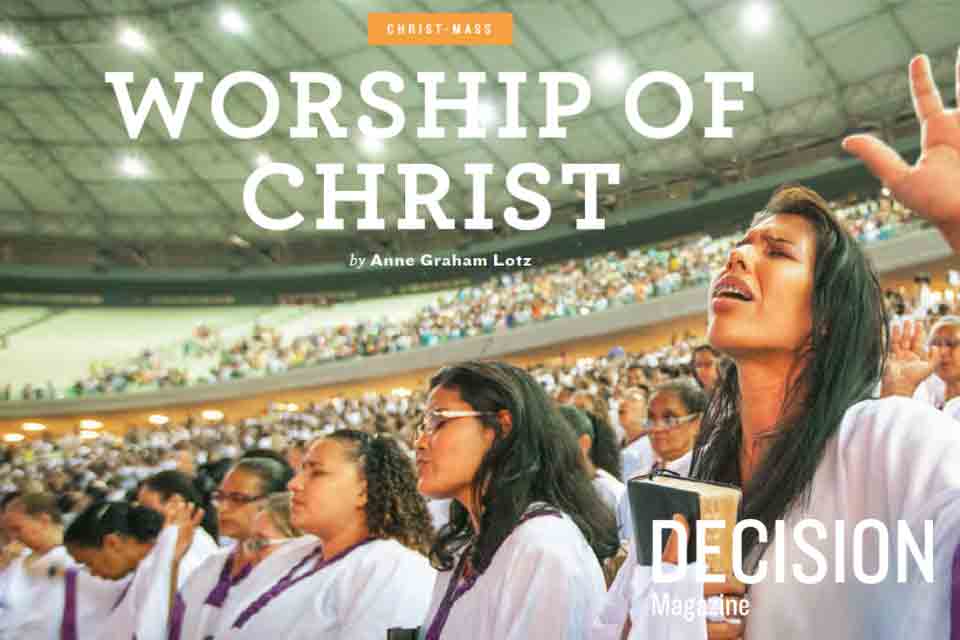 Our culture is becoming increasingly secularized to the point that there seems to be a broad range of people who do not know who Jesus truly is. Yet this December, much of the world will celebrate His birth. Who is He?
WHO IS JESUS …
… That some of the greatest architectural achievements in Europe were built in which to worship Him?
… That some of the world's most beautiful art was created to honor Him?
… That some of the world's most glorious music was written to praise Him?
… That less than 400 years after Rome crucified Him, He was acknowledged as the only God in the Roman Empire?
… That Alexander Solzhenitsyn, rotting in a Siberian work camp, said the very thought of Him was enough to keep his sanity?
… That 2,000 years after He was physically removed, people all over the world say He has saved them from drugs, illness, suicide, depression and other ills?
… That in His name, people forsake personal gain to feed the hungry, house the homeless, clothe the naked and heal the sick?
… That in His name, medical personnel would risk Ebola in order to treat those already infected?
… That 21 Egyptian men would choose to be beheaded on a Libyan beach rather than deny His name?
Just who is this Jesus?
THIS CHRISTMAS …
… In the midst of all the shopping, wrapping, caroling and baking …
… In the midst of all the office parties, open houses and school plays …
… In the midst of the loneliness, busyness, religiousness and happiness …
… In the midst of the depression, debt and decorating …
… In the midst of what can become a frantic, crazy holiday hassle …
Subscribe to Decision
Get your own subscription, or renewal, or bless someone by giving Decision Magazine as a gift.
SUBSCRIBE NOW
Take a few moments to refocus on who Jesus is so that you maintain an appropriate sense of wonder … and worship.
Because Christmas is Christ-Mass—the worship of Christ—worship of Jesus.
Read John 1:1-18
HE IS THE INCARNATION OF GOD'S GREATNESS
John 1:1-3
Who is the Word referred to in John 1? See verse 14 for your answer.
He Is the Same as God
What is the significance of the preposition in used in verse 1? How does Colossians 1:17 affirm this? Relate this to His "birth" in Bethlehem. See Matthew 1:18, 22-23.
Give at least four characteristics of the Word in verses 1-3. Put into your own words what each characteristic means.
Since Jesus Christ is God's living Word, what added insight does Matthew 12:34 give? What does this mean to you?
He Is the Source of Life
Where does the world say life comes from? What impact does this have on a person's view of human life?
Where does God's Word say life comes from? Give phrases from Genesis 1:1-27, 2:7; Colossians 1:16. How does this change a person's value of human life?
He Is the Significance of Life
Read John 1:4. How does His life give your life light or significance?
How does the theory of evolution devalue that significance?
When you are born physically, what is your spiritual state, according to Ephesians 2:1? Are there any exceptions? See Romans 3:23. What does this mean? Relate this to Romans 6:23 and John 5:24.
Describe in your own words when you passed from death into life.
HE IS THE INCARNATION OF GOD'S GOSPEL
John 1:4-13
From each of the following verses, give one aspect of the Gospel: Romans 3:23, 6:23; John 3:16, 14:6; Acts 4:12; 1 John 1:9; Romans 10:9-10; Revelation 3:20; John 1:12; Ephesians 1:13-14; Hebrews 13:5.
Rejected by Many
What are two reasons for rejection of Christ, according to verses 10-11?
Give examples of people who reject Christ today for the same two reasons.
Received by Some
Biblical names were more than just words—they often revealed character. Give examples of meaningful names from the following verses: Genesis 17:5, 32:28; Matthew 16:17-18.
Give the meaning of each of the following names: Lord from John 20:28, Jesus from Matthew 1:21, Christ from Matthew 26:63.
What do you think it means to believe in His "name"? Read John 1:12. What do you think is the difference between believing and receiving? Are both required in order for a person to become a child of God?
Based on the prerequisites in verses 12-13, does God recognize you as His child?
HE IS THE INCARNATION OF GOD'S GLORY
John 1:14-15
Describe Moses' glimpse of God's glory in Exodus 33:18-23.
How did Moses' glimpse of God's glory differ from the shepherd's experience in Luke 2:8-20? The wise men's experience in Matthew 2:1-12? John's experience in verses 1:14-15?
HE IS THE INCARNATION OF GOD'S GRACE
John 1:16-18
Grace refers to the blessings of God that we don't deserve. It has been defined by the acrostic, Great Riches At Christ's Expense.
Name some of God's blessings you don't deserve that give evidence of the fullness of His grace as referred to in verse 16. See Ephesians 1:3 also.
What was the basic purpose of God's law? Read verse 17 with Galatians 3:19-25.
What was the effect of the law, in Ephesians 2:1-3?
How does grace deliver us from the law's condemnation? Read Ephesians 2:4-9.
Write out verse 18 in very simple words that a child could understand.
When you "look" at Jesus, what or who do you "see?"
Would you celebrate Christmas by maintaining, throughout the holidays, your genuine worship of Christ? Who is He? He is God wrapped in swaddling clothes, lying in a manger. He is the Creator who loves you so much that He left Heaven's throne to become your Savior. Worship Jesus! Danne Graham Lotz has proclaimed God's Word worldwide for more than 30 years. Her re-release of Heaven, My Father's House, is available at annegrahamlotz.org.
Give To Where Most Needed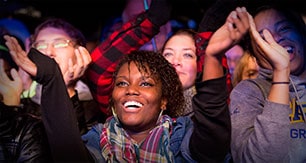 Help us fulfill our mission of proclaiming the Gospel of the Lord Jesus Christ to all we can by every effective means available to us and by equipping others to do the same.