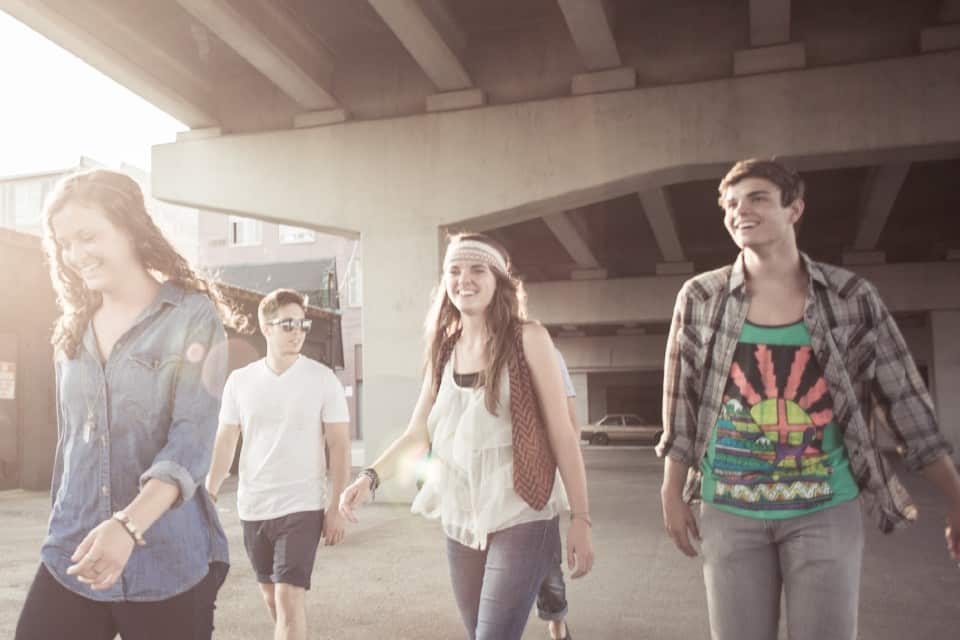 Young people in Canada today are faced with a culture that is increasingly post-Christian. Because of supporters like you, the Billy Graham Evangelistic Association of Canada (BGEAC), through a wide array of evangelistic ministries, is sharing the Good News of Jesus Christ with the next generation.
David, who would become one of the great kings of the Bible, was only a boy when he killed the giant Goliath with a single stone from his slingshot.
Young people of today face giants of their own in addictions, depression, suicide, and peer pressure, but the same God that guided David is guiding the steps of the next generation of church leaders.
Grace Ann Janssen, a 14-year-old from Whitehorse, YT, knows full well the giants that teens face in the remote northern city of about 30,000 that will host the Celebration of Hope with Will Graham on October 16-17.
While the Celebration is an all-ages event, Grace Ann is excited by the impact this ministry will have on young people in her community, and the impact it will have on her, as well.
"There are a lot of kids in Whitehorse who need to know about Christ in a different way than just youth groups, and maybe not in such a laid-back way," she says. "They need to know that He is alive, and He is working. The confidence needs to be there that Christ will be with them."
The Celebration of Hope, a multi-phase initiative spread over several months, will also be held in Fort McMurray, AB; and Siksika First Nation, AB. It will unite Christians, deepen the faith of believers, and equip them to share their faith in Christ. Most importantly, it will bring the message of Jesus Christ to people who may never have set foot in a church.
Youth in Whitehorse, Fort McMurray, and Siksika are being built up with mentoring through "The Core," which equips student leaders, and through FM419 evangelism training.
"I want to be a good leader, but I don't feel like I can be a full-on leader yet because I haven't dealt with some things in my own life," says Grace Ann.
"I think The Core can help me get through that, and give me the things I need to be a better leader in my faith."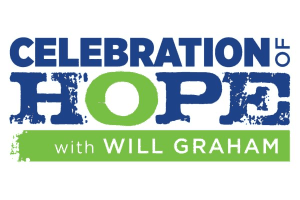 The Celebration of Hope in Whitehorse will culminate with a two-day festival at Shipyards Park. Grace Ann says the location and atmosphere will help bring down barriers to non-Christians who might be reluctant to attend church.
"I think it will encourage them … especially First Nation youth. If they see their parents, cousins, aunts, uncles, and friends going there, just because it's a thing to do, they might be more encouraged," she says. "It's a family thing."
Click here to make a donation to support the Will Graham Celebration of Hope.
Youth Turns to God instead of Google for Answers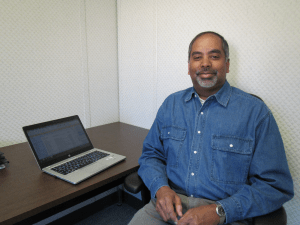 Daniel Srinivasagam has been an online counselor with BGEAC for about two years. In that time he has counselled more than 100 people.
In a time when more young people turn to Google than God for life's answers, the Billy Graham Evangelistic Association of Canada (BGEAC) Internet Evangelism is reaching the world with the Good News of Jesus Christ.
For more than 60 years, BGEAC has used every means available, from filling stadiums around the world during Crusades or Festivals to reaching hundreds of thousands through radio and TV programs. However, nothing has had the potential to reach as many people, especially young people, as our Internet ministry that we call "Internet Evangelism."
Through BGEA online initiatives such as PeaceWithGod.net and SearchForJesus.net, millions of lives are being changed. Just this year, BGEA celebrated the milestone of six million people coming to Christ through our Internet ministries. Many of them are young people, and many are from countries where sharing the Gospel is otherwise impossible.
Visitors to PeaceWithGod.net, are directed to interactive Gospel presentations that address their concerns or faith questions. Visitors are then invited to surrender their lives to Jesus Christ. If they do, and indicate they want to know more about Jesus—or have questions, they are connected to trained Christian volunteers who can share the hope of the Gospel through email.
Daniel Srinivasagam has been an online counselor with BGEAC for about two years, and says he often helps new or young believers in their early walk with Christ. They are people who don't know where to turn with questions and doubts.
In dealing with younger people, Daniel often fields questions about issues such as sexual and other addictions. He says the greatest impact of PeaceWithGod.net is giving younger people a place to learn about God in a world seemingly determined to shut Him out of schools, universities and culture.
"There are so many people who want to believe, but are facing these doubts that are nagging in their minds," Daniel says. "They're open about asking questions … young people go to the Internet when they want answers to questions; that's just what they do."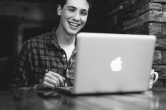 SHARING THE GOSPEL
We want to share the Gospel with the next generation of Canadians through every means possible. Each donation of $170 will enable us to reach 10 young people in desperate need of the hope that comes only from an eternal relationship with Jesus Christ.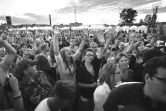 EQUIPPING YOUNG CHRISTIANS
We are equipping Christians to grow in their faith in Christ and share that faith with their friends, family and the world around them. Each gift of $100 will help to provide the training they need to confidently reach out to others with the Good News of Jesus Christ.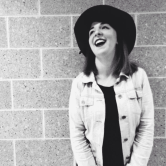 DISCIPLING BELIEVERS
Christians, especially young Christians, need support and discipleship in their walk with Jesus. Each donation of $50 can provide 10 young believers with the resources and support they need to grow in their faith.
Give To