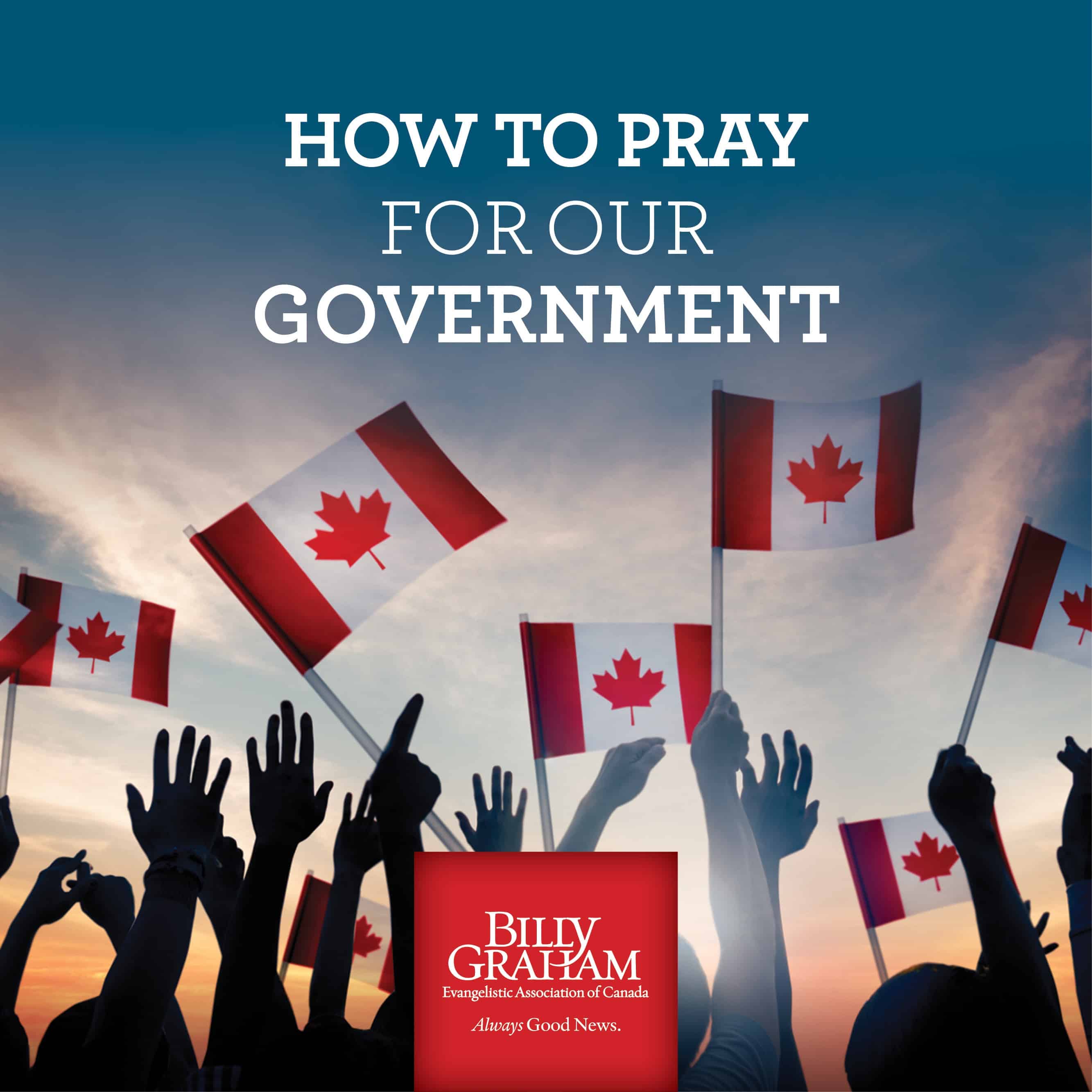 Download the How to Pray for our Government guide.
Of all the threats a country may face, none might be as dangerous as apathy in its citizens.
Democracy lives with citizens who realize the price of freedom falls on those who are willing to uphold it—and it dies when freedom is neglected or taken for granted.
Canadians have defended our rights and freedoms from nations or groups who would threaten them. But an equally important part of upholding a strong democracy and a free country means being a part of the election process.
The right to vote is one that many are willing to fight and die for in many nations around the world, yet it is often given little thought by Canadians.
But voting is just the beginning.
As Christians, we can and need to do more than vote and then sit on the sidelines as governments are formed and policies are made. We need to uphold our municipal, provincial, and federal leaders through prayer.
In 2 Chronicles 7:14 God says: "If my people, who are called by my name, will humble themselves and pray and seek my face, and turn from their wicked ways, then I will hear from heaven, and I will forgive their sin and will heal their land."
This promise from the Lord is as true today for Canada as it was for the people of Israel during the time of King Solomon. We are to pray with the understanding that government authority is established by God.
"Let every person be subject to the governing authorities. For there is no authority except from God, and those that exist have been instituted by God" (Romans 13:1, ESV).
Our nation—all nations—need God's favor and wisdom, and we need Christians across Canada who will lift up this country and its leadership to the Lord through prayer.
We want to encourage Christians to pray for our government leaders, so we have a created a guide, called How to Pray for our Government. Download your copy of the guide here, and join us in praying for our political leaders at every level of government.