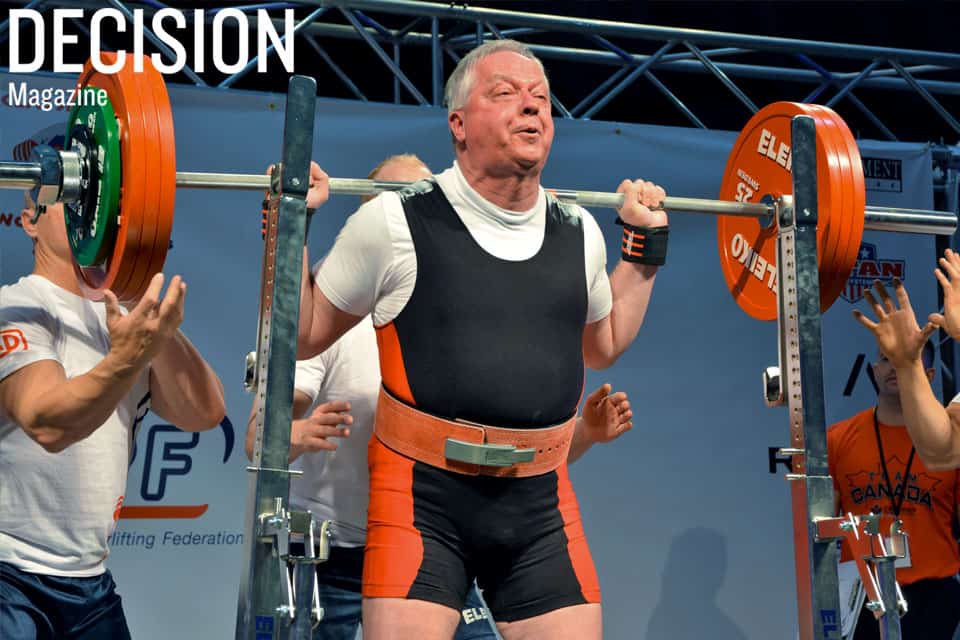 Subscribe to Decision
Get your own subscription, or renewal, or bless someone by giving Decision Magazine as a gift.
SUBSCRIBE NOW
There hasn't been a documented case of polio in Canada since 1994. But back in 1947, when Bill Stevens was a child, polio was crippling and killing many Canadians. And it marred his life for decades to come.
Bill was 11 in 1958 when the virus struck—leaving him paralyzed and bedridden for an entire summer.
"Mom was praying for me," recalls Bill, now 71. "She'd bathe me, including ice baths, because I had such a high fever."
He eventually recovered, but polio left him underweight and unable to keep up with others in athletics, so he stopped trying to participate in
sports—until God showed him a special path. Bill's family regularly attended church and he was baptized at 12. But just two years later, his father ran into financial trouble and lost the family home. The resulting shame caused him and the rest of the family to stop attending church.
But the seeds of faith were planted, and one day God would nourish those seeds into a life-changing dedication to Jesus Christ. At 19, through a friend's connection, Bill entered the film production industry. He eventually became CEO of Atkinson Film Arts and of Crawley Films—merging the two companies into a powerhouse responsible for creating the first Care Bear animated children's TV specials, episodes of the 1980s animated Dennis the Menace series, and the animated science fiction film Heavy Metal.
At the company's peak in 1989, it had about 250 employees. Bill was preparing to sell shares and take the company public, but the stock market crashed and his potential investors backed out.
"That was a dream killer," Bill says. "A year later, I sat down and said, 'I want out,' and I sold everything."
Bill and his wife, Denise, whom he married in 1970, bought a 17-acre island in the Ottawa River, moved there with their two children, and
Bill went into retirement in his early 40s. He engaged in volunteer work but kept his hand in the TV world by hosting a local cable TV show
focusing on the United Way.
It was during this time that God began to gently enter into Bill's life and transform him. It started with a 1991 conversation with a Christian carpenter working on his home.
"The guy asked me, 'Do you know Jesus?'" Bill says. "I said, 'Yeah. I was baptized.' He said 'No, seriously, do you know Jesus?' I was just embarrassed and I stammered some sort of answer.
That was the beginning, where I thought, What did he mean? The next nudge from God was seven years later, when Bill accepted a friend's invitation to attend a Christian leadership conference. One of the speakers spoke powerfully about the Good News of Jesus Christ and invited
people to commit their lives to Him. Bill accepted the invitation.
"I was crying because I realized I didn't know Jesus," Bill says. "He had been standing with arms open for me, and I had my back turned to Him."
Denise, who believed there was a God but had little knowledge of His Son, went with Bill when he searched for a church for the entire family, which included Will and Caroline, then 16 and 14. They picked Sequoia Community Church, and God used what they heard and experienced
there to bring Denise to faith in Christ.
Denise made her decision after only a few visits to the church, quickly realizing she needed Jesus in her life. A few years later, God opened up an opportunity for Bill to serve Him full time. He was contacted by CHRI, Ottawa's Christian radio station, requesting financial help. This led to him joining the board of directors, where he learned just how much trouble the station was in and accepted an offer to become general manager.
Five years later, in 2010, CHRI was debt-free, and Bill arranged a partnership that enabled the station to upgrade its equipment and website. CHRI has become a strong supporter of the Billy Graham Evangelistic Association, Samaritan's Purse Canada, and other Christian organizations.
Four years later, when Bill was 67, he was spending time with Leon Brown, his church's co-founding pastor. Leon is a competitive powerlifter—which includes the squat, deadlift, and bench press—and suggested the sport could work for Bill.
Given Bill's childhood polio, the idea of doing anything athletic was a revelation. He prayed about it and then, with the belief that God was
offering him a second chance to get involved in sports, he accepted Leon's invitation to participate in a 2016 powerlifting competition.
Starting with just a steel bar, Bill trained by putting five additional pounds of weight on the bar each week.
That training enabled him to do well enough in his first event to continue competing. And God has blessed him abundantly; now 71, he's won the Ontario, Canadian, Pan Am, Commonwealth, and world powerlifting championships in his 70+ age group, and along the way, he's set a world record in the squat (441 pounds), plus Canadian records in deadlift (463 pounds) and bench press (297 pounds).
"When Bill puts his mind to something, he locks onto it and is very meticulous about working at it," says Leon, now a chaplain at the University of Ottawa. "Bill got the information about powerlifting, set up a program and followed it thoroughly. So I'm not surprised that he did well. He was just so faithful and focused on what he was doing."
"The sport requires a lot of discipline, focus, and work," adds Denise, who accompanies Bill to all his competitions, including the 2018
world championships in Calgary. "On an average Saturday, Bill will spend four hours training."
Bill enjoys describing how putting their faith in Jesus Christ has enabled him and Denise to "put on [a] new self, created after the likeness of God in true righteousness and holiness" (Ephesians 4:24, ESV).
As he looks back on his life and how the Lord has provided, Bill says "I realize all these second chances come down to God's grace and my stewardship. He doesn't just throw it out there. He says: 'You asked and I'm answering. Now, what are you going to do about it?' Praise God that He's so good at leaving that open-ended."
>> Read more from Decision Magazine
Give To Where Most Needed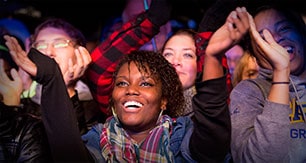 Help us fulfill our mission of proclaiming the Gospel of the Lord Jesus Christ to all we can by every effective means available to us and by equipping others to do the same.