The prayers and financial support from you and thousands more Canadians are essential to the Billy Graham Evangelistic Association. Our International President, Franklin Graham, made a mid-winter video to thank you and to highlight some of the ministry we are planning for 2015.
Thank you for all you do in service to the King of kings. He is "not willing that any should perish but that all should come to repentance" (2 Peter 3:9, NKJV). Millions of Canadians need the King of kings. Working together, we can introduce them to Him. CLICK HERE to make a donation.
Give To Where Most Needed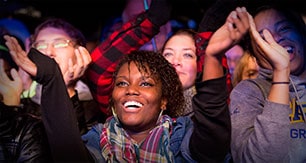 Your gift of any amount to "Where Most Needed" will help us fulfill our mission to share the Gospel with people around the world.