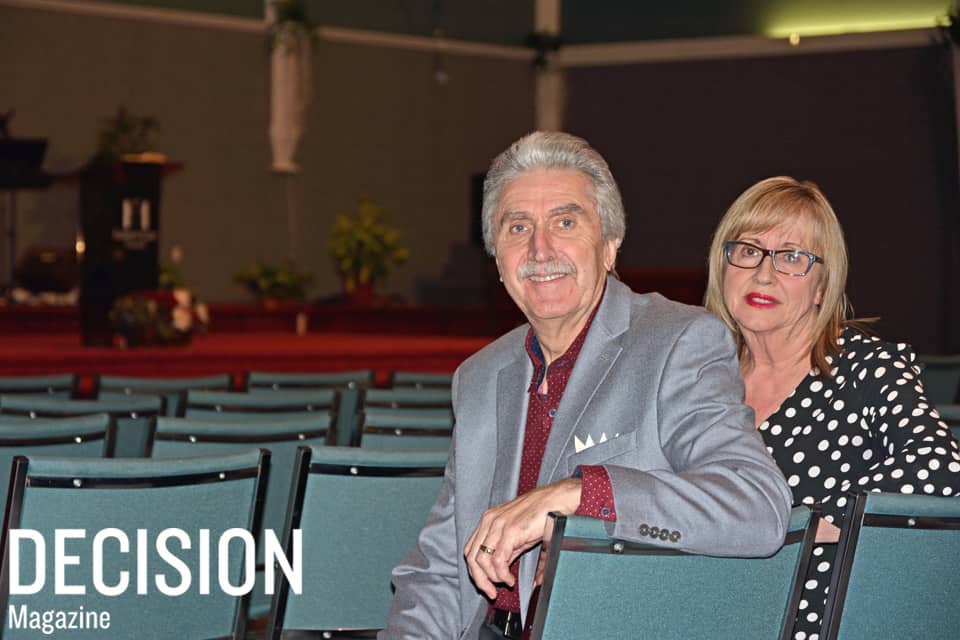 Subscribe to Decision
Get your own subscription, or renewal, or bless someone by giving Decision Magazine as a gift.
SUBSCRIBE NOW
Gord Young was living the fast life in the late 1970s as the special assistant to Bill
Romkey, a Newfoundland member of Parliament and cabinet minister in Pierre Trudeau's Liberal government.
He and his wife, Louise, seemed to have it all—prestige, a busy social life, two children, a new car, and a new home. But as is so often the case, appearances didn't line up with reality. Gord's business and social connections in Newfoundland encouraged drinking, pornography, and visiting exotic dance clubs. Gord engaged in all of it.
But God was still aligning circumstances and people to turn Gord's life around, because "God has not destined us for wrath, but to obtain salvation through our Lord Jesus Christ" (1 Thessalonians 5:9, ESV).
And a televised Billy Graham Crusade played a key role in Gord's transformation.
The first step in Gord's salvation journey was a 1979 visit from his Ontario brother-in-law Donnie. He told 41-year-old Gord that he had become a Christ follower and played some of the Gospel records he'd brought with him. Donnie left behind one of those albums and Gord and Louise found themselves playing it almost daily.
The results of this started showing. "I used to love going to nightclubs, but after playing the album a lot, I felt very uncomfortable in that environment," said Gord, now 70 and co-pastor, with Louise, of Eastern Gate Church in St. John's.
"I thought I was having a nervous breakdown, but it was God wooing me."
A year later, after attending a community political meeting followed by a night of drinking, Gord experienced such emotional turmoil that suicidal thoughts entered his mind as he drove home.
"The devil told me, 'All you have to do is put the pedal to the floor, turn the wheel and go off the road to get out of your misery.'"
In desperation, Gord turned to God, saying "Lord, if you get me home, I won't drink anymore." God doesn't bargain with anyone, but He did get Gord home and he never drank alcohol again, even when someone gave him a case of beer as a Christmas present.
Not that long afterward, Gord experienced deep pain in one leg and visited a doctor. After undergoing tests, Gord learned he likely had bone cancer. As he digested this horrible news, God was lining up Christ followers to speak into Gord's life.
Back home a day after hearing the doctor's assessment, he received a visit and prayers from a pastor whom he'd met at a recent church banquet. Two days later, members of a nearby Pentecostal church men's fellowship visited and prayed with Gord.
That same night, while Louise was out seeking the strength of friends to deal with her husband's potentially fatal illness, Gord turned on the TV and found a Billy Graham Crusade.
He recalled the moment clearly: "I'd seen Billy on TV before, but on that night I was drawn to watch. I don't remember what Billy preached, but he invited people to give their hearts to the Lord. Then he said 'there's someone in a living room who needs Jesus.' I thought, How does he know about me? Right there, I began to feel the weight of my sin. And as Billy said a prayer of salvation, I prayed with him, and I knew I was saved. I felt like a thousand pounds were lifted off my shoulders."
Louise joined him by giving her life to Christ just days later, and the two of them leaned on Him to get them through Gord's hospital treatments. A pastor visited him during one of those hospital stays and while they prayed together, Gord felt a warmth go through his body, and even though tests still showed bone cancer, he somehow knew he'd be healed.
That godly intuition was confirmed through not one, but two subsequent biopsies that failed to show any signs of cancer. Gord asked the doctor what he thought had happened, and the doctor answered, "The only way I can explain is it that you definitely had a bone disease, but the body has taken care of itself."
Elated with this good news, Gord returned to his job with Bill Romkey. But Gord and Louise soon felt God's calling on their lives, so they moved to Ontario, where Gord attended Bible school.
After graduating, Gord served as pastor in several Newfoundland churches before he and Louise founded Eastern Gate Church in 1995.
"Pastor Gord has a wonderful influence on people," said Rita Russell, a Newfoundlander who attends another church but often visits Eastern Gate to hear Gord preach. "When he speaks, you know he's not going to sway from the truth of the Gospel."
Celebration of Hope 'will bring everybody together'
Gord and Louise Young are eager to have Eastern Gate Church participate in the Avalon Peninsula Celebration of Hope with Will Graham. It's one of two evangelistic outreaches Will is doing in Canada this year (the other is in the Nunavut community of Rankin Inlet).
The nine-month Celebration ministry in the St. John's region includes discipleship and evangelism training, prayer times, and worship events.
The Celebration culminates Nov. 2-4 at Mile One Centre in St. John's with three nights of live music, personal testimonies, and messages of hope from Will Graham.
"There aren't many outreaches that everyone gets behind, but a Billy Graham Evangelistic Association ministry will bring everybody together," said Louise.
"We have the cure for what Billy Graham called the greatest disease of humanity: sinfulness," said Gord.
"Salvation brings joy to everyone—the Lord, the person who's saved, the person who led them to faith, and the church."
Learn more about the Celebration—including how to support this vital ministry with your donations and prayers.
Please tell any Christian friends you have in the St. John's region about the Celebration and encourage them and their churches to participate. Lives are waiting to be changed by the Gospel.
>> Read more from Decision Magazine
Give To Broadcast the Gospel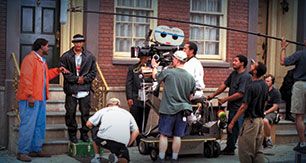 Your gift will help us use traditional technologies like radio, television and telephone, as well as newer ones like the internet to share the Gospel of Jesus.