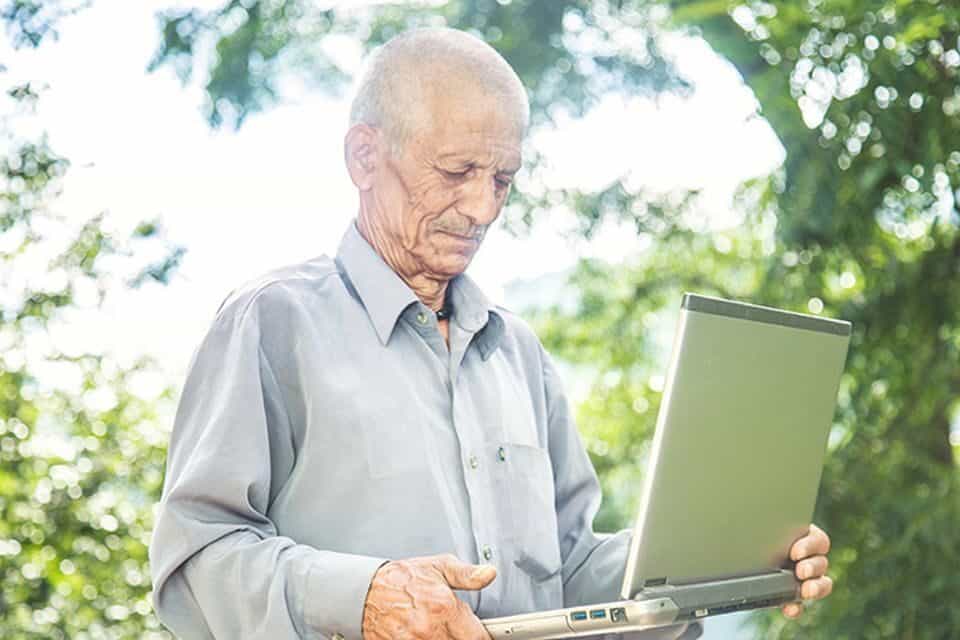 He was trying to outrun God.
Darren* thought maybe if he didn't want anything to do with Jesus, God would just leave him alone.
Instead, he found, "The more I push Him away, something in me needs Him."
While browsing through YouTube, Darren stumbled across a Billy Graham sermon that altered the trajectory of his life.
>> Learn about becoming a Search For Jesus volunteer
"No matter how much you've sinned, God loves you," the evangelist said. It was like he was talking directly to Darren, who couldn't look away from the screen.
"No, I'm unclean," Darren thought. "Jesus can do way better than me." But he felt God calling him to surrender.
"God, please leave me," Darren prayed. Still, God's presence was with him.
Hopping online once again, Darren decided to explain the moment to a Billy Graham Evangelistic Association (BGEA) trained internet evangelism volunteer.
"I did not choose Jesus," he typed. "Jesus chose me."
Like the parable in the Bible that shares how a shepherd left 99 sheep in search of his lost one, Darren felt like God had sought after him (Luke 15:3-7).
"I think that's true for all of us," his online chat coach, Eric, responded.
Still, the realities of this world left Darren asking, "Why did God take everything from me?" In his 50s, Darren had lived a difficult life, had little money and felt lonely.
"Usually we have to come to the end of ourselves before we ever want to receive God," Eric said.
As they chatted, Darren shared, "I'm as happy as if I hit the [lottery], yet I can't afford a toothbrush." He explained how he had given his last six dollars to a church to help others.
Even though he had little to offer on this earth, Darren was now spiritually wealthy. "My path is much clearer," he concluded about his new life with God.
*Name changed for privacy/Not pictured.
Give To Internet Evangelism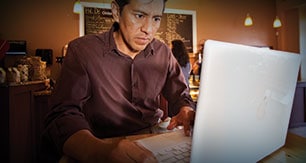 Help hurting people find Jesus online by supporting our internet ministries such as PeaceWithGod.net. Your gift helps us recruit and train e-coaches, buy advertising that promotes this website online, and follow up with Canadians who make online faith commitments.