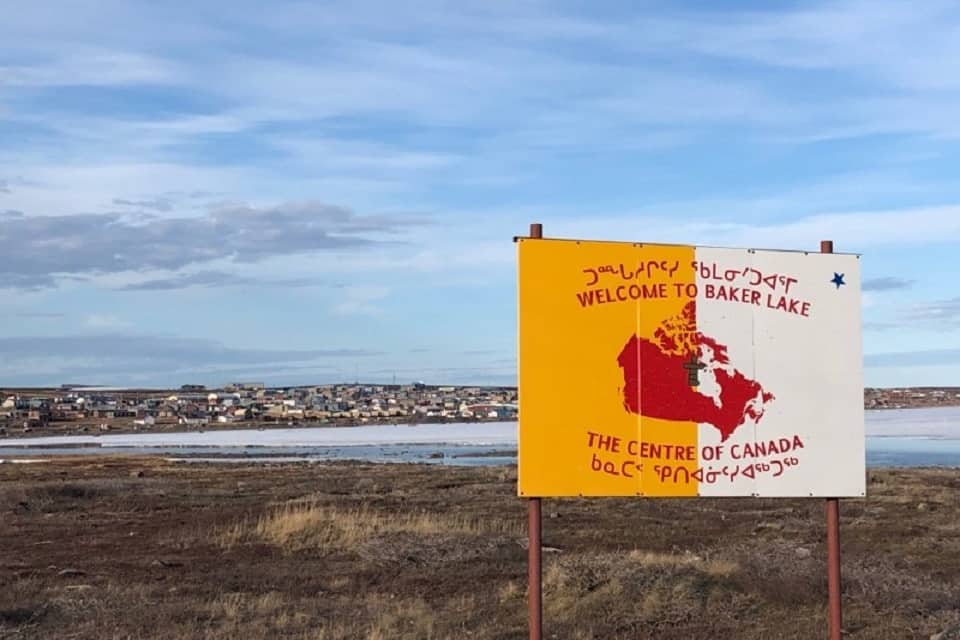 They were born on opposite sides of the globe, but Stewart Chigume and Steven Niego have a lot in common.
Both live in Baker Lake, Nunavut, both came to Christ through Billy Graham Evangelistic Association broadcasts, and both are very glad to have the Celebration of Hope with Will Graham come to their remote community.
Baker Lake is a mostly Inuit community of 2,000 about 1,600 kilometers north of Winnipeg. This fall, it will host the second Celebration of Hope held in Canada's Arctic by the Billy Graham Evangelistic Evangelical Association.
The Oct. 26-27 outreach event—following several months of evangelism training and prayer sessions—includes music and testimonies from popular Christian artists, and Will Graham's Gospel presentation. It comes after last year's Celebration in Rankin Inlet, Nunavut, about 320 kilometers to the southeast.
More than 335 people attended each night in Rankin Inlet, with 90 responding to Will Graham's invitation to publicly commit their lives to "the Word [who] became flesh and dwelt among us" (John 1:14, ESV).
Another 30 rededicated their lives to the Savior, and dozens more sought prayer and assurance from trained volunteer counselors.
Back in Baker Lake, Stewart was born in Africa and raised in the Methodist church. His grandfather was a Methodist pastor and he's been a follower of Christ since childhood. He first encountered the TV ministry of Billy Graham as a pre-teen growing up in Zimbabwe.
"It was one of the few programs we would watch," Stewart recalled.
He came to Canada from England in 2001 and initially lived in southern Ontario before moving to the Arctic in 2011. Stewart works at the Agnico Eagle Meadowbank gold mine near Baker Lake.
"I just fell in love with the North, so I made up my mind to stay," he said. "I've never looked back."
Meanwhile, Steven has lived in Baker Lake all his life, and like many in the community, was introduced to Christ by listening to Billy Graham on the radio.
"We didn't have TV in those days," he said. "I remember when Billy Graham started the TV programs. He had curly hair and it touched me how he preached from the Bible."
Both men are excited at the prospect of hearing Billy Graham's grandson in person this fall. They are confident the Celebration will have a great impact on the life of their community.
Stewart said the suicides Baker Lake has experienced in recent years, including four so far in 2019, have left many people feeling hopeless. So he welcomes the Celebration of Hope, including the official launch event in March at which he and Steven were grateful participants.
"I'm surprised at the number of people I saw at the launch," Stewart said. "I also know from talking to people and from Facebook posts that people are hungry for God. They just need direction."
"If they listen, they will find it interesting," Steven added. "I'm not good at big words, but Will Graham will break it down so that people can understand the Bible."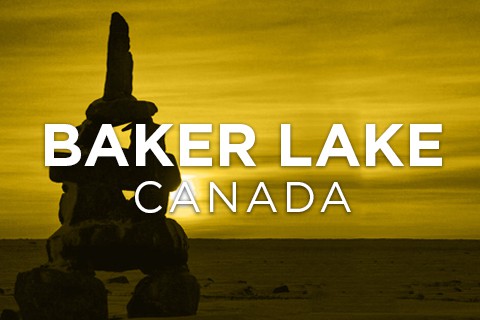 The Baker Lake Celebration of Hope includes a youth outreach event, called Kidzfest, that took place in late June. In September, we will hold a rally to encourage partner churches and Celebration participants to pray for and invite their non-Christian friends and loved ones to the Celebration outreach weekend in late October.
This Celebration is one of two evangelistic outreaches planned this year in Canada. The other, called the Quinte Celebration of Hope, takes place in eastern Ontario's Quinte region. It culminates in early October with three nights of music, testimonies, children's activities, and Will Graham's messages of hope.
Please visit CelebrationOfHope.ca to find out more about these outreach ministries, including how you can support them with your donations and prayers.
Give To Festivals and Celebrations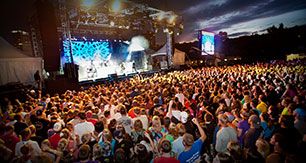 Your support will help us proclaim the Gospel of hope in Jesus through our Festival and Celebration evangelism events, which feature inspiring music from well-known Christian artists, powerful stories of transformation and Gospel messages by Franklin and Will Graham.